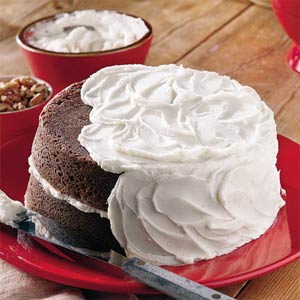 Chocolate Cake
Instructions
Preheat oven to 350F.
Generously grease a cake pan with coconut oil.
In a large bowl, combine all of the dry ingredients.
In a separate bowl, beat the wet ingredients until well blended.
Stir all ingredients together and pour batter into prepared cake pan.
Bake for 40 minutes until a toothpick inserted into the center comes out clean.
Let the cake cool for about 1 hour before frosting.
Recipe by Season Johnson at https://www.seasonjohnson.com/birthday-celebration-breakfast-sandwich-chocolate-cake/