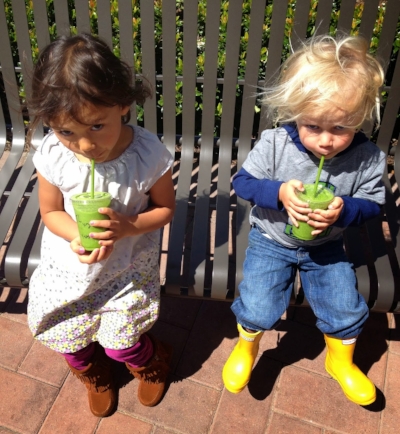 Green Juice
Yield 4 servings
This green juice is one of our favorite green juice recipe and an important detoxification routine. It assists in the rapid removal of metabolic wastes from the body and the rebuilding of damaged tissues. Juicing also helps to clear the kidneys of toxins and contributes to the proper digestion of food.
Ingredients
1 apple (to sweeten)
1 orange
2 stalks of celery
1 cucumber
1 carrot
1 bunch of parsley
1 bunch cilantro
8 beet greens
1 red bell pepper
1 green cabbage
1 lemon
1/2 bulb of ginger
Notes
It is very important that all produce is organically grown.
I do not recommend powdered greens. Most are preserved and not in the most nutrient dense state.
It will last refrigerated for about 3 days. However, you can also freeze it jars and then thaw it on the counter.
Feel free to add some healthy fat, gelatin, or raw liver to get even more healthy nutrients.
During treatment, Kicker drank this at least 4-6 days a week.
Recipe by Season Johnson at https://www.seasonjohnson.com/choosing-strength-cancer-detox-remedies/