In church today, the worship team began singing, "Our God," by Chris Tomlin.
Here's part of the chorus:
Our God is greater, our God is stronger
God You are higher than any other
Our God is Healer, awesome in power
Our God, Our God

And if Our God is for us, then who could ever stop us?
And if our God is with us, then what can stand against?
I raised my hands to the sky praising my God, and suddenly, I was overcome with emotion as I thought about Ethan Hallmark and Kylie Rowand.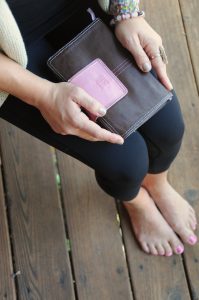 Ethan was a courageous 13 year old boy who died only two days ago after his four year battle with cancer.  And Kylie is a 2 year old precious baby girl who has just relapsed, and her doctors have given up.
My arms fell down, and I couldn't stop the tears from falling.
It is so easy for us to stand in church and worship when there is joy in our hearts. It's so easy for us to clap along to the songs about how good our God is in those moments. And it's so easy to listen to the pastor share about how we are created in God's image and for us to be inspired to love more and love deeper when all is well.
But you know what makes that hard?
When you lose your teenager who had a dream to play baseball and continually whispered to his mama during his last few days of life how much he loved her. Or when you are told that your two year old baby girl probably won't live to see her third birthday!
As the congregation continued to worship and I kept hearing voices singing out to Him, all that kept going through my head was…"Could I hold my hands high in worship if I was in those circumstances?"
I don't think I could.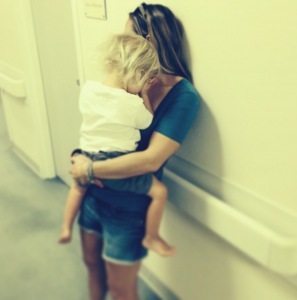 When Kicker was first diagnosed, I felt this deep anger towards God. I found myself constantly questioning how could HE let this happen. And it took at least a few months for me to begin talking to Him again, trusting Him and crying out to Him. And now, it is almost 10 months from when Kicker was first diagnosed, and I am confident in the Lord's calling for our family. I am confident He will heal my son. There is a peace and joy in my soul as I have seen the incredible healing that has taken place. And it is now 'easy' for me to raise my hands in worship!
But, today, I stood there weak and numb. I couldn't raise my arms if I wanted to. I couldn't mutter the words to the rest of the song. Instead, I just cried and though about how Ethan firmly stated, "If I do die from this disease, I'm going to kneel before my Savior and hope He says, 'well done, good and faithful servant'." Yes, he was only 13, but his faith was unmovable. He knew his maker had a plan for his life.
I want Ethan's spirit. I want that peace.
So after church, a friend came up and asked, "How are you doing?" And honestly, I wanted to breakdown and fall into her arms. I wanted to tell her how my heart was breaking apart for these children and their parents. I wanted to tell her how unfair it was. And I wanted to ask her why this loving God of ours would let this happen. Instead, I held it together, clenched my jaw, withheld the tears and talked about the busyness and excitement of our upcoming KICKcancER Retreat.


In recent days, I have been asked, "How do you have the time and energy to start a foundation to help other kids? You have so much on your plate!"
Well, I don't want any more kids to die! And wouldn't you find the time if you knew there was something that could possibly help those children who are fighting for their life?
I will do whatever it takes, and I won't stop. I know that I am not the one who is able to save children's lives, but I do know that God can use me to share His truth about how to help these babies heal…and I sure as hell am going to do it!
The Challenge
All this to say, I challenge both you and myself…that in our darkest and deepest pain, will we stand and worship our Savior who IS good? And if we knew that our end was near, could we have faith like Ethan? Could we proclaim, "If I do die from this disease, I'm going to kneel before my Savior and hope He says, 'well done, good and faithful servant'?"