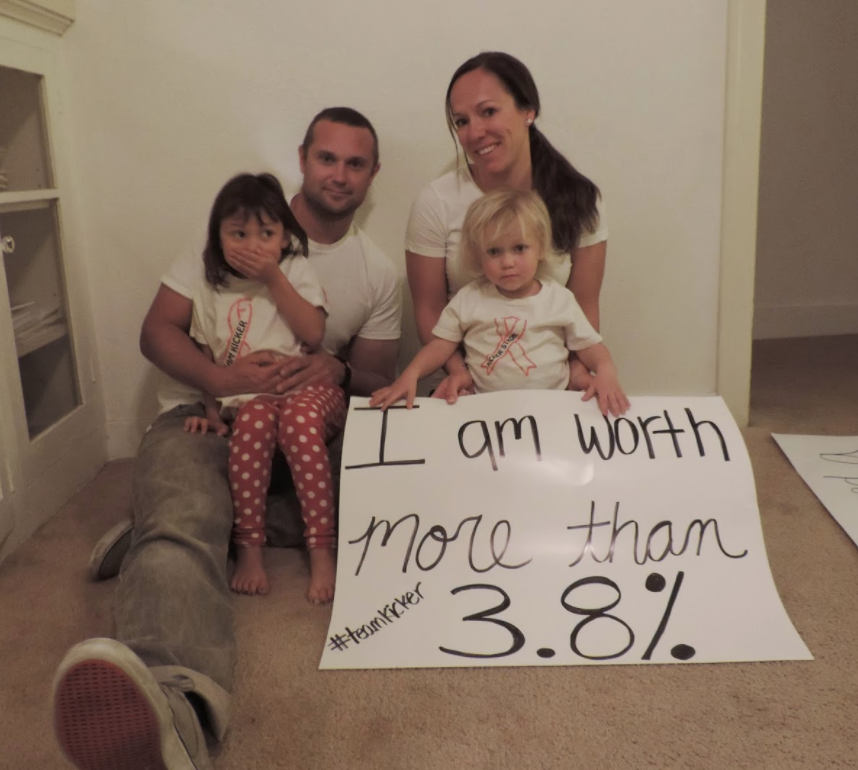 Did you know that cancer is the #1 disease killer of American children?
Yes! In fact, every year, cancer claims the lives of more children than AIDS, asthma, cystic fibrosis and diabetes combined.
Here's some other startling statistics:
The average childhood cancer victim loses 71 life years, which is a significant loss of productivity to society.

One in 5 children diagnosed with cancer in the United States die.

Three of 5 children diagnosed in the United States suffer long-term effects of treatment. These include infertility, cognitive issues, learning disabilities and secondary cancers.

Cancer kills half of all kids diagnosed worldwide.

In the past 20 years, only 2 new cancer drugs have been approved specifically for pediatric cancer.
And sadly even with these devastating statistics, for most of us, it is all out of sight, out mind. In fact, pediatric cancer research only just received 3.8% funding from the largest federal cancer research organization. The majority of the funds supported research for adult cancers.

Knowledge is Power!
In my most recent studies…sleep is overrated these days…I am learning that most children who die and have had an autopsy, are actually CANCER FREE! Instead, it was the chemo and radiation treatment that killed them, not the disease!
Don't get me wrong…I am grateful for the advances in medicine and for the invention of chemotherapy to treat cancer. I mean, my own 3 year old son is in the beginnings of his own fight against cancer and has already had 14 rounds of chemo in only 2.5 months. So, I'm also appreciative of conventional medicine.
However, it is criminal that our kids are not given the knowledge, resources and support they need to truly KICK cancer and recover into vibrant healthy individuals…oh, if only you could only see me right now with my clenched jaw, my fingers making dents on the keyboard and my super mean mommy face!
These Kids Are Treated Like a Herd of Cattle.
One of the many things that upsets me is that for Type B Acute Lymphoblastic Leukemia, the kids are lined up and each pumped with their dose of drugs. But…each! and! every! single! one! of! them! receives the EXACT SAME protocol. I mean, whatever happened to the saying "You are an individual. God didn't make any other person on this earth like you." Even when we were signing our son's life away in paperwork, we were told by our Oncologist that "this form is where you are told that Kicker will become a number…"
Um…WHAT?!
Did he actually say out loud that my precious little 3 year old baby who has a life threatening disease is going to become a freaking number?
Ohhhh…GAME ON, BUDDY!
Seriously…have our Oncologists really turned into Chemotherapists? Have we completely taken away a holistic approach, which holistic doesn't mean hippie, by the way? In fact, as an adjective, holistic means "relating to or concerned with complete systems rather than with individual parts." So, please give me my Oncologist and not a Chemotherapist!
Each child is an individual! I mean, why would my child…who is doing so well with treatment and experiencing no side effects…need the SAME does as a child whose labs are poor, who has chronic infections and is barely surviving? Or vice versa?

Seeing Our Son as an Individual.
So, because I was desperate to find a doctor who would approach our son's treatment as an INDIVIDUAL, we got a "second opinion" on Kicker's treatment protocol. We met with the top Pediatric Oncologist at CHLA, and I shared with him all of the alternative therapies we were doing, including diet. I was excited to inform him that Kicker had not had any side effects from the treatment, that there were no traceable cancer cells in his body after his 1st month of treatment and that his labs had ALWAYS come back above average.
His response…
While practically laughing under his breath, "You are just wasting your money on all of that other stuff."
Yes…Josh grabbed my hand under the desk to keep me from reaching across and slapping him.
It was in that moment I knew it was all on me. I didn't know how or where to start, but I HAD to do something. This information had to get out so the beautiful families who were doing "whatever the doctor said" could keep their children alive! I knew it was critical for these families to have the resources and knowledge of ALL that they could be doing to help their child fight cancer…and not only win, but have an amazing quality of life so they could accomplish all of their dreams! And…if we continue to follow the conventional medicine mantra of "cut, burn and poison" the HELL out of it, this will not happen.

The Ugly Truth
Chemotherapy poisons the entire body in an attempt to kill the cancer cells before the "treatment" brings the body to an unrecoverable state. The dismal hope with this treatment is that the cancer will be "cut, burned and poisoned," and that the body will only be half dead. Almost ALL types of pediatric cancer use chemotherapy and radiation for treatment. They are both also recognized as poison and come with a never ending list of side effects that are so gruesome, I won't give the details here. But, one of those can be death.
The doctors also make sure to disclose that chemotherapy and radiation do not discriminate. The chemo doesn't have the ability to just kill the bad cells. Instead, they kill everything! And this is why the effects of these drugs/treatment can be so devastating and end up killing so many children.
Read what Rick Schiff, San Francisco Police Sergeant and daddy to 4 year old Chrissie who earned her wings at age 6, shared:
"Her hair was burnt so badly that it never grew back. She literally, for want of a better description, looked like Golum in The Hobbit. She was a fried wretched little child, emaciated, unable to process nutrients, had shingles, had suffered immeasurably. We had rubber gloves to change her diaper because her urine was so toxic from the chemotherapy. The problem is I get six months through this and then I stop and I said, "Okay, what do we do now?" They said, "She dies."
And after Chrissie passed…
…we brought Chrissie back and they did an autopsy. The autopsy showed that she died absolutely cancer-free with no sign of cancer and both the oncologist and the radio oncologist were there. We were looking through optics, slides of my daughter's brain. They all confirmed that the damage that they saw was a result of the chemotherapy and radiation. So we know that she died cancer free. The only child of that diagnosis that's ever been cancer free and we know what killed her."
After learning all of this, I immediately knew I had to try another way to support Kicker's body to heal and recover while he underwent such an aggressive and toxic treatment plan. Again…don't get me wrong because I understand the effectiveness of chemotherapy and radiation. But, I believe we shouldn't approach the treatment of our children with just "cut, burn and poison." We need to also "seal up, detox and heal."
So…that is what we are doing with our son, and so far, it is working very well!

Where to Start…The Foundation
A study by Dr. Thomas Seyfried at Boston College showed that those following a strict Ketogenic Diet could reduce chemotherapy dosage by 75% and still find NO CANCER PRESENT at the conclusion of treatment.  It's also not new science to learn that glucose feeds cancer cells and fat starves them. In fact, many conventional physicians even recognize, especially for treating seizures.
So, during our first week in the hospital, I asked our nurse practitioner why the kids were being fed Cheetos, Diet Coke, and chocolate pudding. Her response, "A calorie is a calorie is a calorie. We just want these kids to eat."
And then, I slapped her…just kidding!
But honestly, I wanted to cry. If there was a way to minimize the amount of poison that is being used to kill the cancer in our children and assist their bodies' NATURAL ability to heal, then why wouldn't we be doing that?! After all, doesn't the medical industry have "our best interest in mind?"
However, as Dr. Joseph Mercola sadly shared, here's the reality:
"Most conventional cancer treatments tend to add insult to injury by doing more harm than good – a fact that has been largely swept under the rug by the medical industry. The real culprits – the underlying causes – are completely ignored, and that is, I believe, the root of the problem. The cancer industry has become a massive for-profit business that is doing everything in its power to maintain the status quo. It is, quite simply, not interested in truly reducing cancer rates; it's interested in treating cancer.  From that perspective, the more cancer cases the better…Even many oncologists, whom most regard as the go-to specialist upon receiving a cancer diagnosis, may be better described as chemotherapy specialists than cancer specialists."
Personally, I want to believe that most of our doctors have their patient's best interest in mind. Seriously…why would they want to be a Pediatric Oncologist if they didn't want to save lives, right?! But I also believe the bigger industry that has no mindset of treating the whole body controls them like puppets. I mean, most physicians will even tell you, "We only receive 1 week of nutrition in medical school." Well, this is…*cue sarcastic voice*…comforting to know that future physicians receive ONE WEEK of education about the daily consumed fuel that gives energy, life, etc. Don't you agree???
Where to Start…The Specifics
All this to say, here's how we support Kicker: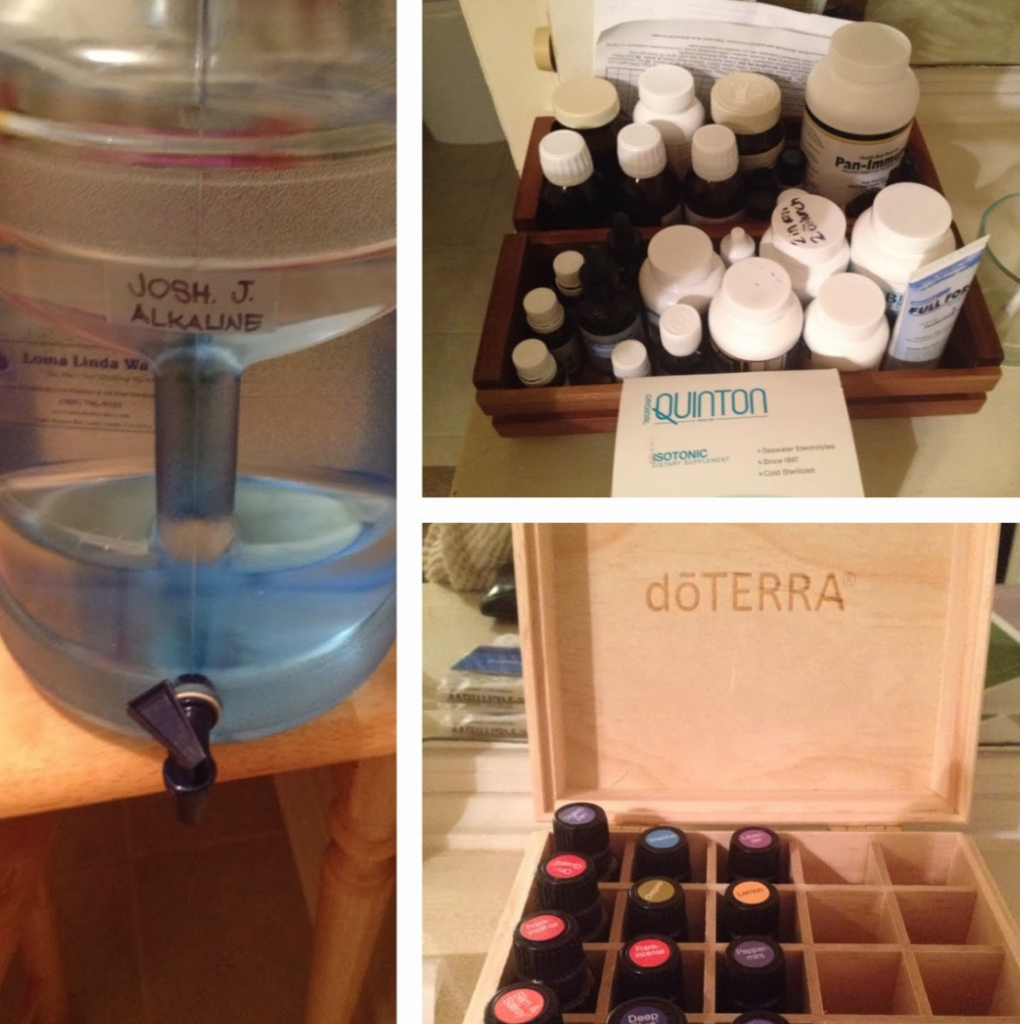 Follow a strict Ketogenic Diet. Avoid all glucose, except veggies and some fruit.

Incorporate a daily detox regiment, which includes supplementation. This does NOT contraindicate any of the conventional treatment he is doing. Some of these home remedies include:
So just know…there IS hope!
And if we can bring light to this travesty and start getting more than 3.8% of funding for cancer research, then, maybe…just maybe…there could be a beautiful marriage between conventional and alternative medicine in approaching disease.
---
Please Note: I am writing a book, which will include the details, studies, links and research referenced here. Therefore, I am leaving out a lot of the citations and research articles in this personal post. If interested in learning more, please email me for information.