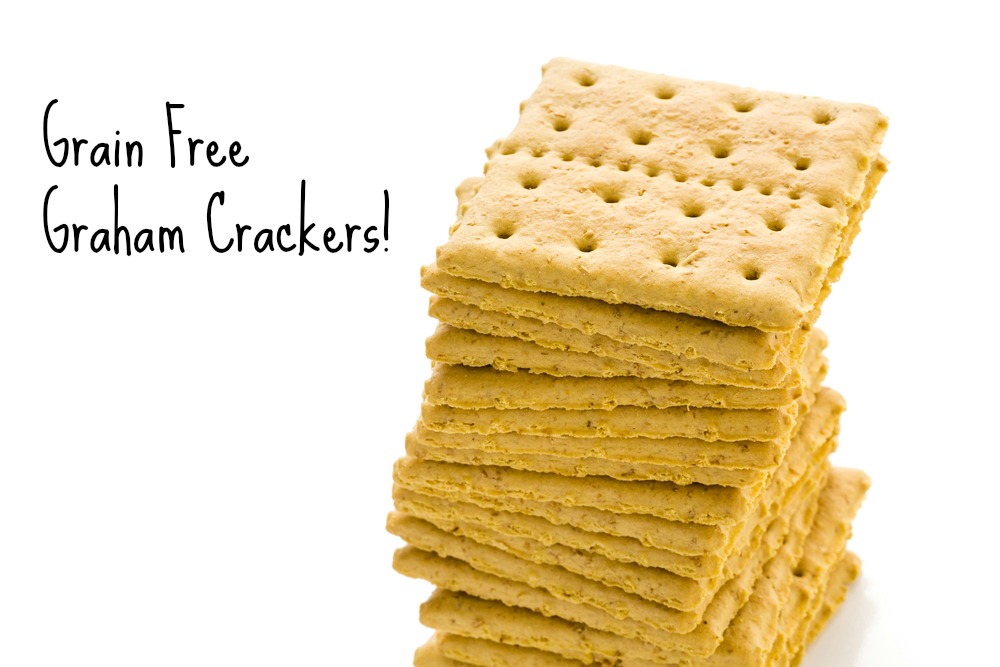 I have always LOVED graham crackers, especially with cream cheese on them…oh my!!
However, I don't love that most store-bought graham crackers have high fructose corn syrup, hydrogenated oils, enriched flour and an endless list of less than healthy ingredients. So, after a year of experimenting with a few different recipes, I finally perfected the yummiest, grain-free, dairy-free, and sugar-free graham cracker…you're will love it!
In fact, last night we had our first bonfire of the season, and we enjoyed these tasty treats with some homemade marshmallows and organic, sugar-free, soy-free chocolate. The kids seriously thought it was their birthday, and for a split second, I was the favorite!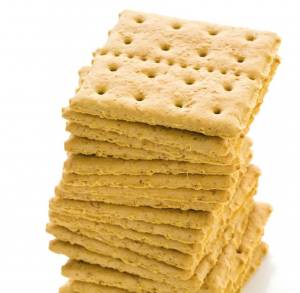 Print
Grain-Free Graham Crackers
Instructions
Preheat oven to 350° F.
Combine almond flour, coconut flour, sea salt, baking powder and cinnamon in a bowl.
In a food processor or stand-up mixer, combine butter or coconut oil, honey, vanilla extract and eggs.
Combine wet and dry ingredients and form into 2 dough balls.
Place each dough ball on a parchment-lined cookie sheet.
Put waxed paper on top, roll the dough out thinly and remove the waxed paper.
Bake for 12-15 minutes until lightly browned.
Remove from heat and let dough cool for about 15-20 minutes. (The crackers will harden as they cool.)
Once they have completely cooled, use a pizza cutter and cut into even squares.
---
Please Note: This post contains affiliate links. If you make a purchase using these links, there's no additional charge to you, and I will receive a small commission from the company. This helps to cover the basic costs of this website and allows me to continue providing you with free content. Thanks so much for your support!