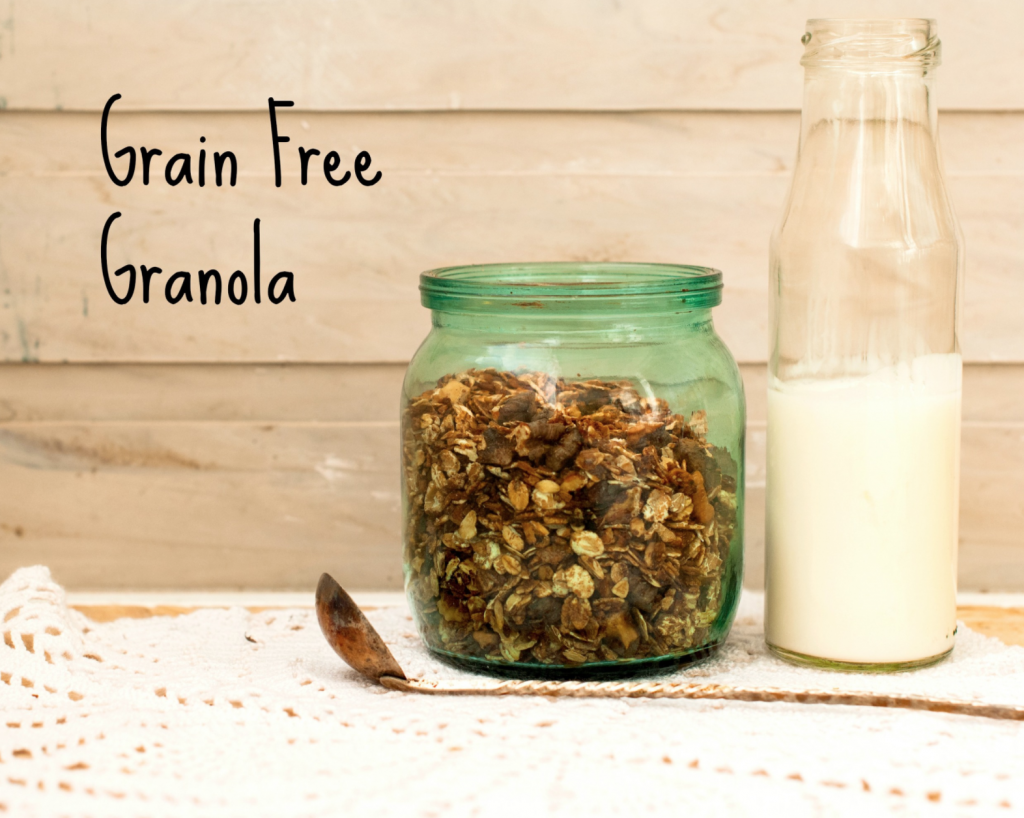 Until recently, my sweet Selah had never had cereal in her short little life. Well, the other day we were out of eggs, so I just broke up a granola bar into pieces and poured milk in the bowl to serve for breakfast.
Immediately, I hear…"MAMA, THIS IS COLD! WHAT'S IN MY MILK?!"
Seriously, she flipped! And even though she loved it after I convinced her to give it a try, I think my little girl will always prefer her warm breakfasts of eggs and bacon, coconut flour pancakes, or soaked oatmeal.
So today, I share this amazing homemade granola recipe and hope it causes some flipping out…in a good way!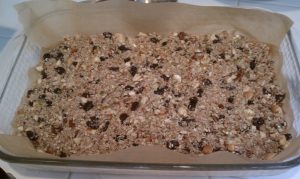 Print
Grain-Free Granola
Instructions
Roughly chop 1 cup of the nuts and seeds. Place in a bowl.
Use your food processor to pulse the other 1 1/2 cups of nuts and seeds into a finer "chop."
Add to the bowl.
Add raisins.
Stir in the dried coconut.
In a saucepan over medium low heat, combine oil, honey, vanilla, salt and cinnamon. Cook until the mixture bubbles.
Pour mixture over the fruit/nut mixture.
Stir to completely combine.
Press the mixture into a parchment-lined pan of some sort. Press HARD.
You can either: 1. Bake the granola at 270F for 2 hours for a more buttery and crispy flavor or 2. Do not bake it and chill for 2-3 hours in the fridge. Then remove from the pan and dig in!
---
Please Note: This post contains affiliate links. If you make a purchase using these links, there's no additional charge to you, and I will receive a small commission from the company. This helps to cover the basic costs of this website and allows me to continue providing you with free content. Thanks so much for your support!