Having a healthy marriage is something I'm passionate about…and work on daily. One of the biggest lessons I continue to learn, even 15 years into my own marriage, is that in order to enjoy a healthy,  thriving marriage, the most important thing we can do in our relationship is keep God at the center.
I've followed Jennifer Smith of UnveiledWife.com for quite some time and have gained so much helpful insight and practical tips on how to keep showing up selflessly in my marriage. So today, I've asked her to share on the blog and pray that it encourages you to keep working daily towards a healthy, thriving marriage!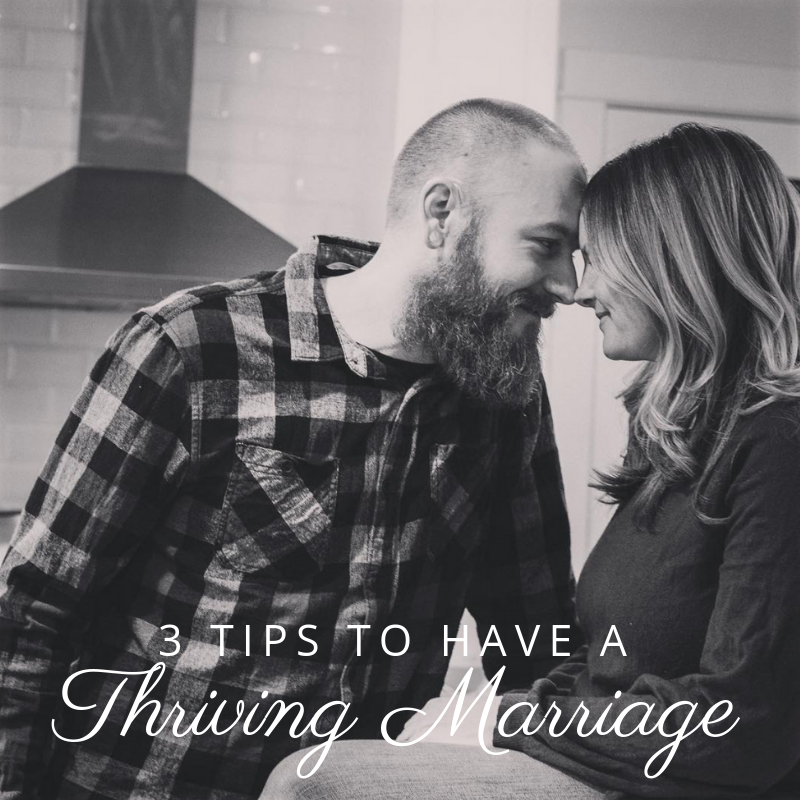 I laid on my bed, staring at our 3-month-old son. Thoughts swirled in my mind about how I could be the best mom I could be for him. I always assumed motherhood and marriage would come so much more naturally to me. Yet, that wasn't the case for either.
The first 4 years of marriage were quite awful. I experienced extreme pain every time my husband and I tried to have sex. Not being able to truly experience sexual intimacy in marriage agitated every other area of marriage, as well as, my relationship with God. I share in detail about this part of our marriage journey and about our journey to find healing in my book, The Unveiled Wife.
However, today, I'm just giving you a glimpse of what we faced to let you know that life doesn't always unfold the way we want it too.
In our 5th year of marriage, I became pregnant. I looked forward to this beautiful blessing, but after our son arrived, I realized I didn't know how to be a mom. It makes sense in hindsight. Motherhood is like a muscle that needs to be exercised. However, at the moment, that confrontation with my lack of know-how was difficult for me.
It can be easy for us to consider what we want life to look and be like – to create expectations for ourselves, our loved ones, and even expectations for God.
But what are we supposed to do when life doesn't unfold the way we hoped it would?
We all desire a thriving marriage, don't we?
What happens when unwanted circumstances come or sin is exposed?
Can we still have a thriving marriage even then?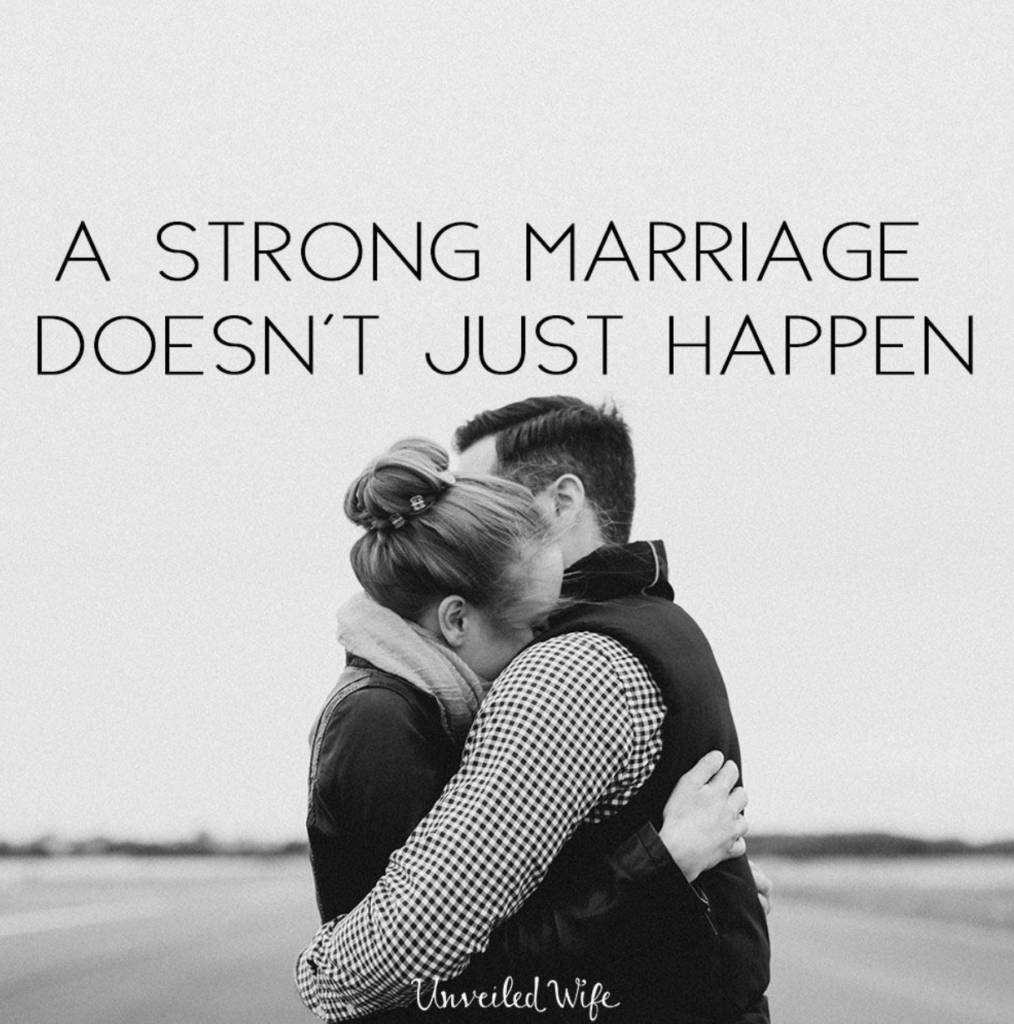 My husband and I have been married for 12 years now. Our relationship is not void of hard circumstances and contention, because we are human and things come up all the time. However, I would say that our marriage is thriving.
I think that the reason our marriage is thriving is because regardless of circumstances or situations we are confronted with, we both intentionally choose to respond in self-control, with faith, trust, wisdom, and love. As we practice these things and walk in spiritual maturity, we understand the importance and purpose of our marriage.
We protect our marriage.
We love deeply.
And we trust that God is going to help us through whatever it is we face…in His timing, not ours.
His ways, not ours.
So that His name is glorified!
And we do it as a team, together.
If I could encourage you today with 3 tips for having a thriving marriage, I would focus them around spiritual maturity.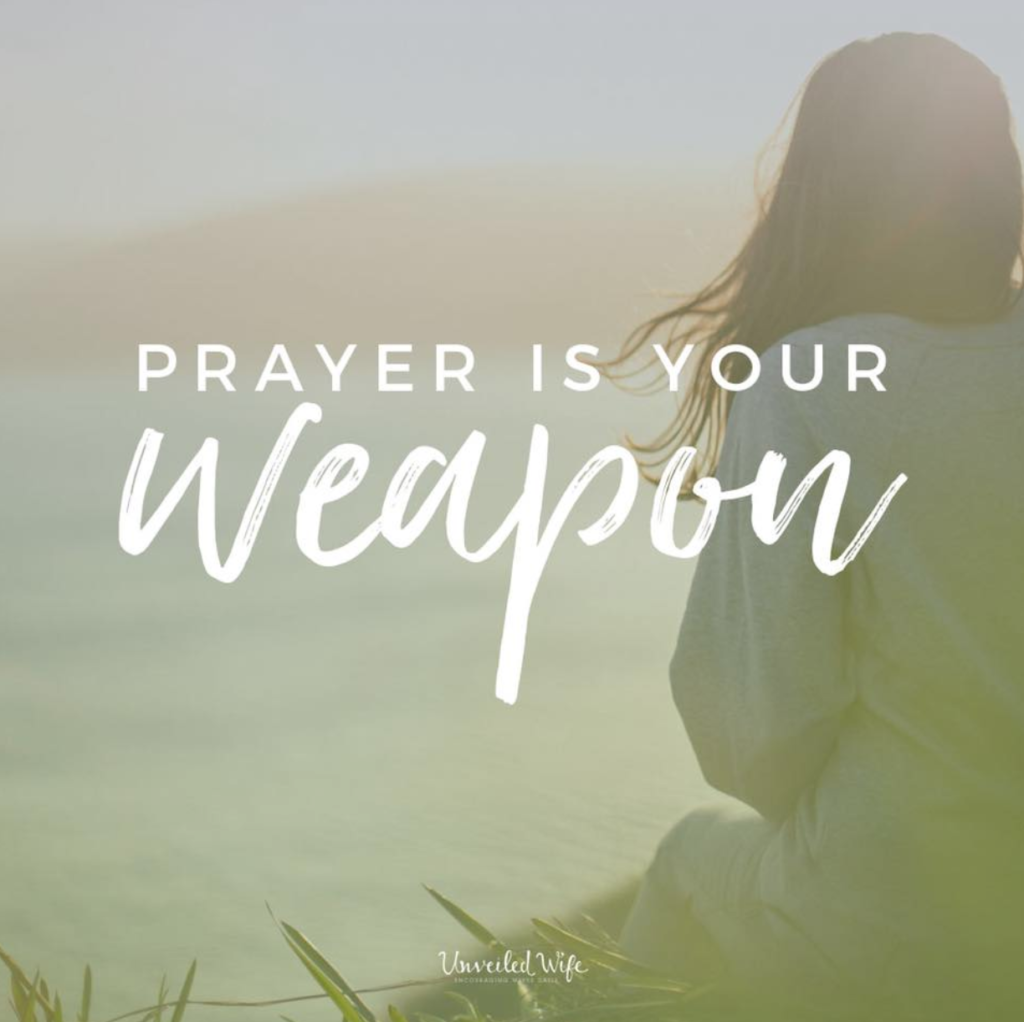 As we exercise our faith and grow in our understanding of who God is and the purpose He created us for, our perspectives on significant relationships, such as marriage and parenthood, start to align with His heavenly perspective. When hard things come our way, we can endure with perseverance because our hope is in Him, not ourselves. Our motivations for why we respond to these things come from a deep love for Him, not ourselves.
The three tips I would encourage every husband and wife to pursue would be:
Read the Word of God daily.

Talk about the Word of God regularly, keeping it at the forefront of your minds and at the center of your relationship.

Pray for each other and for your marriage daily.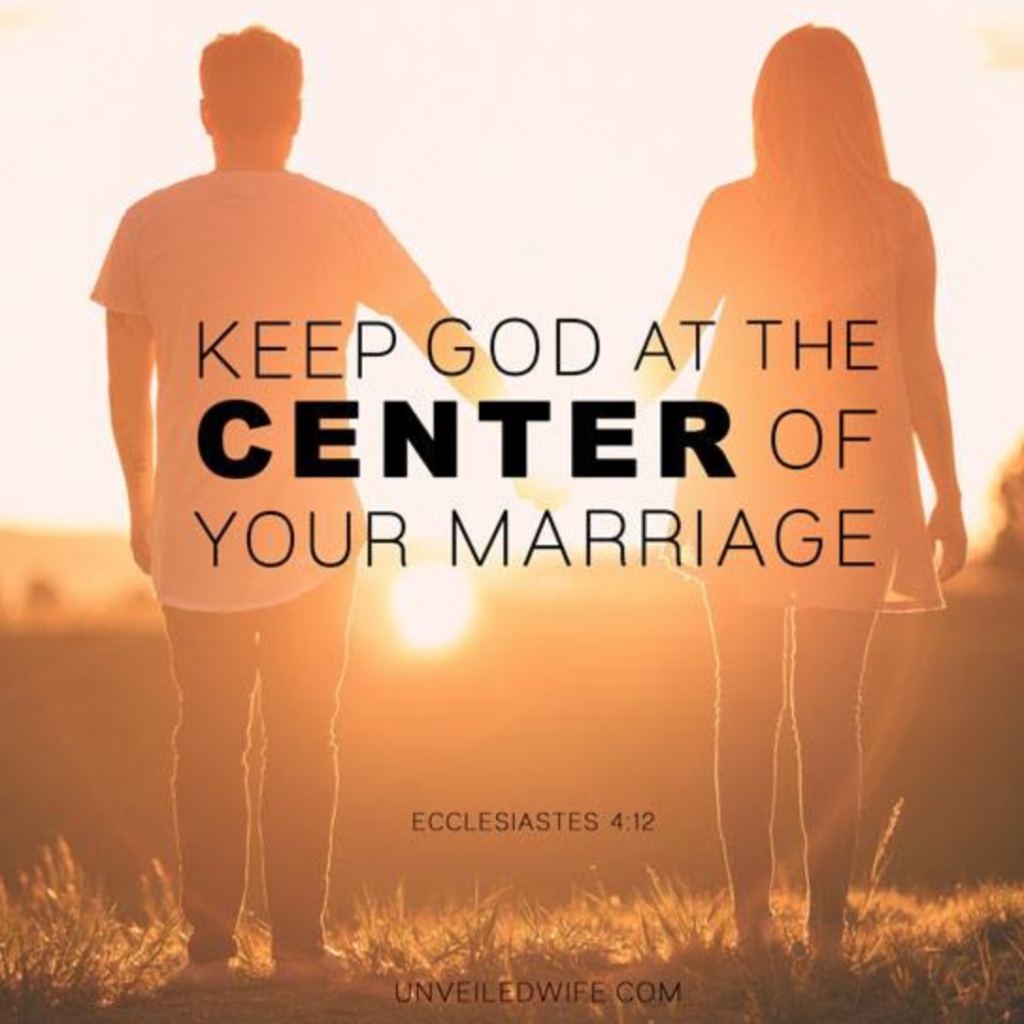 My husband and I have experienced that with God at the center of marriage and as we grow in spiritual maturity (understanding His Word and praying), we build strong muscles for enduring through the toughest of times. Virtues that the Bible commands us to live out such as patience, love, and peace become too important to avoid or neglect. Things like hope reaffirm us and encourage us to press on! We have also experienced that walking this way strengthens the bond of intimacy between us.
When we hear the word thrive, we immediately think about synonyms like "flourishing and prospering." Both are good things. However, the other definition of thriving is to grow or develop. I believe if you want a thriving marriage, you must be willing to grow and actively live a life where you are pursuing growth, especially in understanding marriage through the ONE who created it!
My husband and I have been growing in this, and it's become a message we've shared with countless others. In fact, we felt encouraged to write a book specifically on this topic entitled, Marriage After God. It releases this summer, and you can also follow along by checking out our Podcast: Marriage After God.

As we choose to operate this way, a marriage chasing after God together, we thrive!
No matter what circumstances or situations we face. It doesn't mean everything is easy. However, it does mean we are equipped to persevere through them and thrive even amidst them.
If you desire to have a thriving marriage, be a person with a humble heart, teachable, and eager to grow in God together!
---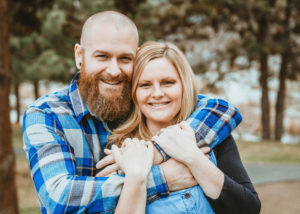 Jennifer Smith began UnveiledWife.com, a web-based ministry for wives, in March 2011. Jennifer and Aaron married in 2007, with a desire for their marriage to be used by God in an extraordinary way. They started their online ministries to share their marriage story and encourage husbands and wives daily. They have co-authored several books together including Husband After God and Wife After God, and Marriage After God. Aaron and Jennifer, now the parents of four, are excited to inspire other couples to live out the purpose God has for their marriage.
---
Please Note: This post contains affiliate links. If you make a purchase using these links, there's no additional charge to you, and I will receive a small commission from the company. This helps to cover the basic costs of this website and allows me to continue providing you with free content. Thanks so much for your support!