Infertility is certainly something you've heard about. Perhaps you've struggled with it or have even walked a friend through the heartbreak. I've also shared here about some of the ways you can help. However, in light of so many questions, comments and the many emails I've received about preparing for pregnancy, I asked my dear friend and fertility expert, Justine Campbell, to share.
Justine's not only experienced in working with clients in this field for years, but she's personally experienced pregnancy, miscarriage and delivering 2 healthy babies. It was also her own personal experiences that propelled her into research. She then discovered her new passion for helping others thrive through pregnancy and childbirth. I'm certain that you're going to love what she shares and find it super helpful!
Getting couples healthier together so that they can create healthier little ones, the next generation that totally thrives, is my lot in life.
Preconception prep allowed my husband and I to create two incredibly healthy little girls. However, this topic has always appealed to me because it's really the ultimate form of prevention. You're putting in a little effort today so that your child can live a healthier life tomorrow. It's a no-brainer!
But what I've found to be so common is that most women and couples have no idea that they have a say in the matter! Most women I run into will start eating or trying to figure out how to eat healthy once they become pregnant. However, the really cool thing about preconception preparation is that what we eat and how we choose to live our lives in the months and even years prior to conception can have a positive impact. It will effect the health of a woman's eggs, the health and vitality of a man's sperm, the DNA held within the eggs and sperm, a woman's hormones, the ability to hold the pregnancy and so much more.
Preconception preparation is all about getting your and your partner's bodies in an optimal state of health in order to…
Improve your chances of conceiving naturally (and with ease)

Maintain the pregnancy

Create a little one who will thrive in life

Avoid and easily combat the all-too-common issues we're seeing in little ones and adults today
It's about putting in work prior to conception in order to make parenthood easier. It's challenging enough without having to deal with health issues, allergies, developmental issues and so many other hardships that so many parents and children are enduring today.
Notice how I said your and your partner's bodies?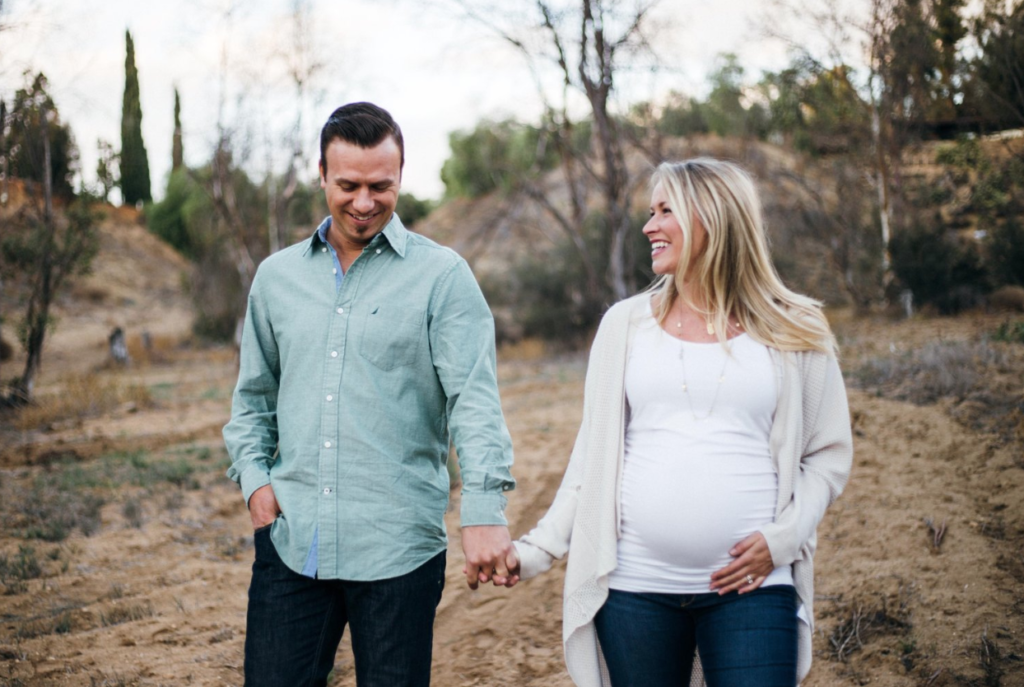 That's because you both play a vital role. Don't forget that a baby is made from one egg and a single sperm. So, it's a 50/50 split, my friend! Preconception prep encourages creating two well-nourished bodies, free of toxic chemicals and addressing daily stressors healthfully in order to cultivate healthy sperm and eggs for making super babies.
The reason I want to shout this stuff from the mountains is that I think it's one of the most empowering experiences for a couple. Getting pregnant can be one of the most stressful things for couples today. However, when we begin to understand that we have a say in the matter a lot of the time and that we can make positive changes that will impact our fertility health, we can become healers in our own homes. That's pretty damn empowering – to understand that we can make a difference with our own two hands.
So, here are 3 areas of focus that you and your partner can work on, to improve your fertility health and begin (or maybe even continue) your preconception journey.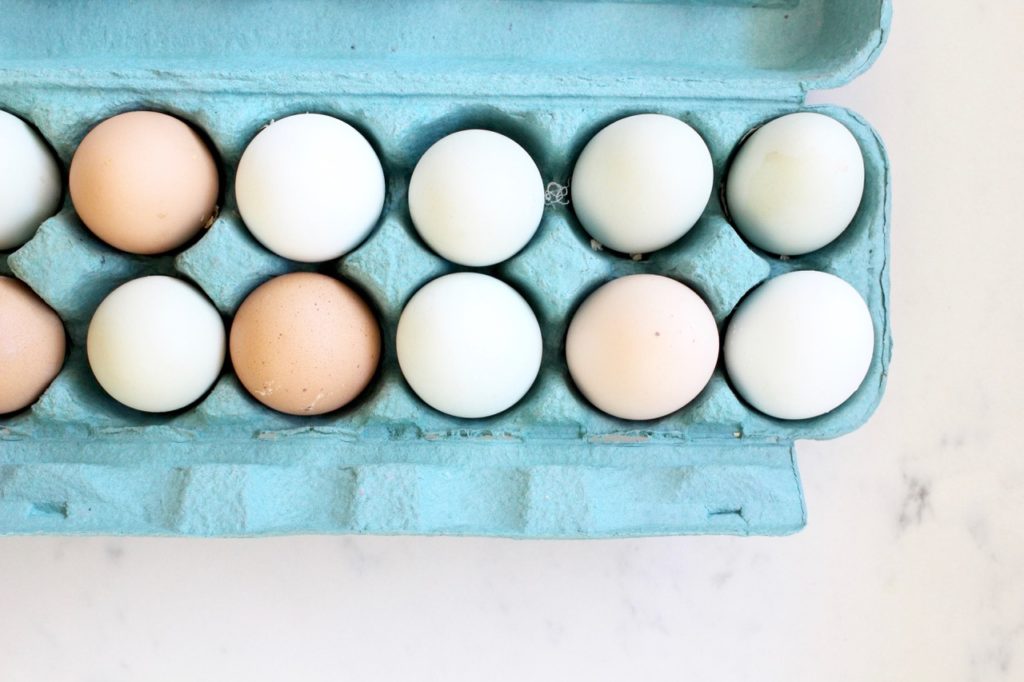 1. Nourish Your Body
The preconception prep or fertility diet is all about filling up on the most nourishing foods. It's also about avoiding the foods that are known to cause damage to your body, create imbalances in your hormones, mess with your blood sugar and stress your body out.  
Choose This:
Focus on real food…it's not complicated!
One thing I find is that those who haven't been in the real food movement for long or are completely new to it, still want to avoid or limit things like butter or eggs or meat, but these can be some of the most nutrient-rich fertility foods. Remember, hormones are made from fats and proteins, and hormones drive much of the conception outcome! So, choose…
Organic, sustainably raised meats (like beef, lamb, chicken, etc.)

Wild fish (salmon, sardines and oysters are great!)

Pastured eggs (always with the yolk)

Organic whole milk and other dairy products like yogurt and cheese (my personal preference is raw milk, unpasteurized because it's a living food. This isn't available to everyone, depending on the state you live in, but it's the most nutrient-rich milk and dairy option. You can learn more at

realmilk.com

).

Include plenty of healthy fats like grass-fed butter and ghee, coconut and olive oils, duck fat, avocado, nuts and seeds, etc.

Eat plenty of organic vegetables and some fruit

Eat well-soaked beans and lentils and properly prepared grains like soaked oats and sourdough.
Avoid That:
Processed foods of all types – sweet, savory and everything in between. The easiest way to avoid these foods is to read food labels. Also, stay out of the center aisles at most grocery stores. Processed foods contain added sugars, genetically modified ingredients, preservatives, food coloring, and other additives that can interfere with fertility. For most, avoiding processed wheat products is helpful and can lower inflammation.

It's also wise to limit your caffeine intake from coffee or other drinks. And if you're drinking energy drinks or soda, give these guys the boot ASAP!

2. Clean Up Your Environment…Beauty, Skincare and Cleaning
This is an area that tends to surprise people for some reason. However, what we slather on our bodies daily or use to clean our kitchen or bathrooms each week can have a major effect on our fertility health.
The chemicals present in our beauty and skin care products, shampoo and conditioner, shaving cream, deodorant, candles and air fresheners and cleaning products can get into our bloodstream and organs and mess with our hormones, sex organs, ability to detox and so much more.  Many of these chemicals have been linked to infertility or even developmental problems in our children. One study found over 230 contaminants in baby's cord blood in utero meaning whatever is floating around in mommy's blood, can also make its way to baby.  
If we keep out as much chemical junk as possible before we conceive and while we're pregnant, we create a much safer environment for our littles.
Choose This:
There are a number of places where you can clean up your environment. However, the easiest places to start are with the items you use on your body the most frequently and that sit there the longest. For example, deodorant, makeup and lotion. I love…
Primally Pure's Deodorant

– 1. It works and 2. The ingredients are ones you'd find in your home like coconut oil, arrowroot powder and essential oils.

Beautycounter

Products – I especially love their makeup. It can be super intimidating to begin swapping out products because most of us have used the same Mac or Maybelline items for years, but

Beautycounter's makeup

is a much safer option and actually performs!

Branch Basics

– Cleaning products can be tricky to find a truly safe product. However, you can use Branch Basics' Cleaning Concentrate for everything. Literally. You can also go with the simple water, vinegar and essential oil blend for cleaning.
Avoid That:
All the chemicals and fragrance. Most of the cleaning options you find at your grocery store are chock full of toxic ingredients. Really, the easiest way to navigate this is to type in your products to the

EWG.org

database to see how they score on the safety scale. The site rates each product in its database and shares what health issues the chemicals have been linked to in research.

3. Balance the Stress
Stress, to a certain extent, is at the root of all health issues, including hormonal imbalances, poor egg and sperm health, and fertility in general. I never really understood this as it relates to fertility. However, when I learned more about physical and emotional stress, it clicked for me.
If you picture our stress hundreds of years ago, like when we were running for our lives from a predator or some kind of life-threatening danger, our bodies turned on our "fight or flight" response. This stress response allows your body to push blood to large organs like the heart, lungs and large muscle groups to help fight for your life or get the hell out of there. At the same time, your body is less focused on those processes that aren't as important at the time like digestion and reproduction…these aren't high on the priority list when you're trying to survive.
Fast forward to today and most of us are in a "fight or flight" response much of the day. We have a crazy long to-do list, traffic, financial woes, toxic relationships, physical or emotional abuse and so much more. If we're stuck in this type of nervous system response, why would we expect our bodies to create life? That's putting way too much pressure on and going completely against our physiology.
Stress can be real or perceived. It can linger from our childhood or past relationships, and it can persist in our daily lives. A great place to start here is just being aware of it and figuring out how you can deal with it in a healthy way.
So, take some time to…
Write out the stressors in your life, both big and small.

Chew on their importance.

Ask yourself if you can unload any of your stressors.

See where you can work to address those you have control over.

Then, find ways you can fit in more time for self-care. This will help give you the umph you need to handle the stressors you have no control over.
This world of preconception prep is pretty powerful. If you're planning on conceiving in the next 3 months to 5 years or are dealing with infertility, I'd love to help support you!
Learn more about my Preconception Prep Course here and how it can help you prepare your body for a stress-less conception story, a healthy pregnancy and a little one that thrives!
---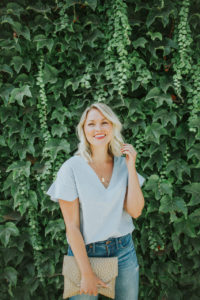 Justine Campbell is a Dietitian and Nutritional Therapy Practitioner, podcaster and passionate mama with dreams of changing the way couples nourish themselves and their homes to create healthier families and babies who thrive. Her healthy living and preventative wellness company educates and empowers couples to overcome fertility issues. It's pioneering the preconception prep movement, challenging all couples to take the time to get healthy before conceiving. Justine lives in sunny Southern California with her husband, 3 year and 3-month-old daughters. She adores farm-to-table restaurants, all things handmade, and is all about the self-care movement (massage anyone?).

---
Please Note: This post contains affiliate links. If you make a purchase using these links, there's no additional charge to you, and I will receive a small commission from the company. This helps to cover the basic costs of this website and allows me to continue providing you with free content. Thanks so much for your support!