I'm so excited that my sweet friend, Elena Brower, has offered to share with you all! Journaling has been such an important part of my personal growth. I love looking at old entries to see the progress I have experienced. It's been a gift to see answered prayers and where doors have been closed. It has also fostered an attitude of gratitude and has allowed me to find joy in the small things.
Elena expands on this topic and beautifully illustrates the many benefits of this self-care exercise. She has also thoughtfully created a Practice You Journal, which I think you will love how it gently invites you to look at your own heart, to create and write your own form of art and how it will soften your innermost spaces. So, here's to you, your writing and revisiting, your understanding and your forgiveness!

The Healing Power of Journaling
The walls were blue, with ornate red and pink flowers, but it wasn't wallpaper. It was fabric, and the fabric had padding beneath it, plush and comfortable to the touch. I was on my childhood bed, canopy above me, heart full of longing to belong. Propped up on my elbows, leaning on that soft wall with the side of my head, I'd been writing till my hand hurt, scratching pen to paper in my little pink diary with the lock, tears streaming down my face.
I remember devising half-truthful, half-fictional stories about my dear (imagined) friends. They were glamorous and exceptionally pretty, loved me, listened to me, and thought me extraordinary. I wrote about my family, pretending things were pristinely peaceful and calm. I wrote about the boy I liked at the time, hoping he'd see beneath my glasses and my skinny legs to my profound little heart.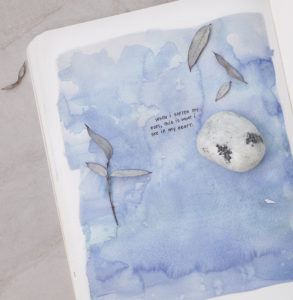 Journaling has granted me comfort for as long as I can remember.
Even in the darkest nights of my soul, when the words eluded me, I'd copy others' poems into my notebook for solace and guidance. Journaling has been my practice. The pages hold my prayers. And when I've had soul-stirring questions, my journals grant me at least partial answers, written by my past self to my present self.
As a teen…
…I wrote about wanting to die, feeling so alone, 'knowing' that it wouldn't matter if I continued to exist. I remember the colour of the sadness. Seeing those words now helps me be more sensitive to my son, and also to the moms with whom I work who share their teenaged girls' troubles, sorrows, questionable choices. While many of us may associate journaling only with the angst of our challenging teenage years, research suggests that journaling is actually beneficial for our health at every age.
University of Texas at Austin psychologist and researcher James Pennebaker contends that regular journaling strengthens immune cells, called T-lymphocytes, and decreases symptoms of asthma and rheumatoid arthritis. Writing about stressful events helps you come to terms with them. Thus, it reduces the impact of these stressors on your physical health.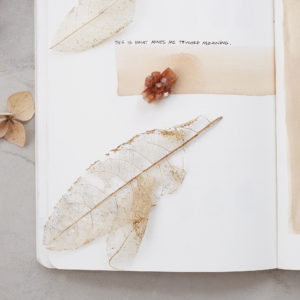 As an adult…
…I've learned that writing our hearts, our issues and our fears helps to move them a bit farther away from us, and onto the page, giving us perspective and range from which to manage those seemingly deep-seated emotional negativities and see them as states rather than eternities. Journaling offers the gift of witness consciousness, the state of self-observation palpable in moments of meditation, when there's only the breathing, listening, and noticing. It enhances meditation by clearing the field of my consciousness so my intuition can sing to me.
Journaling grants me access to my own innermost teacher, to the wisdom that for years had seemed unattainable, inaccessible. My journals remind me that I've always been praying. Torn, folded, spilled on, wrinkled, those books invite me to keep reading and writing them. They ask me to continue integrating my studies and understandings, mitigating the confusions, and navigating the coincidences and celebrations.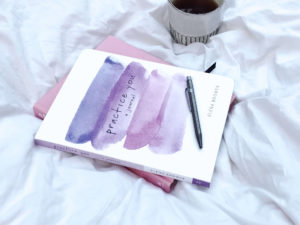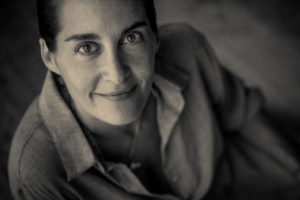 Mama, teacher, author, speaker, and doTERRA Presidential Diamond leader, Elena Brower has taught yoga and meditation since 1999. Her first book, Art of Attention, has now been translated into six languages. Her second book, Practice You, is a bestselling ​journal. It is now being incorporated into teaching curricula worldwide, for students of all ages. Her Elevate Mentorship Online Programs are beloved for bringing analog creativity to virtual coursework. Elena has contributed to Yoga Journal, Yoga International, Huffington Post, MindBodyGreen, Well and Good NYC, Positively Positive, and more. Listen to her Audio Courses on Sounds True, and practice with Elena on YogaGlo.com.
Photo Credit: Sarah-Jane Willcox Photography