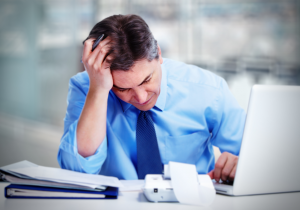 It should not come as a surprise that the current environment in which most of us live or work is stressful! Whether it is financial stress, the stress of caring for an ill family member, the demands of parenting, or high expectations placed upon us from our work place, we consistently are in a "fight or flight" mode. Ultimately, this contributes to poor physical and mental health.
I have always prided myself on handling stress fairly well. I have paid close attention to not allowing outside influences affect my health. However, I lost control of everything when my son was diagnosed with cancer.
Suddenly, the stress was unbearable. I found myself weak, dizzy and depending on caffeine to compensate for my sleepless nights. My demeanor was less than pleasant. I had no energy, absolutely no sex drive, and this impacted my marriage.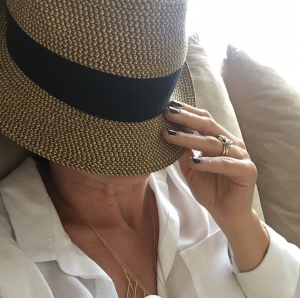 It wasn't until I recognized the importance of caring for myself that I started to heal, both physically and mentally. I focused on my diet and increased my fat intake. I also decreased my caffeine intake and incorporated daily detox, essential oil usage and exercise.
The Repercussions of Stress
So, did you know that chronic stress suppresses energy production? Did you also know that this can lead to chronic diseases such as, mental illness, autoimmune disease, infertility, cancer, or alcoholism?
And because this is true, let me finally ask…how can someone remain free of disease when most of the time they cannot change the scope of their environment or responsibilities?

Well, Understanding This Will Help…
Stress is a natural reaction to any physical, environmental or emotional event. An unhealthy stress response is not triggered by those life events. Instead, it is all about how a body is prepared that will effect how it is able to respond to any stressful event.
If a person provides their body with the raw materials it needs to function at optimal levels, they will be able to manage stressful situations in a healthy way. Specifically, if a person eats a nutrient dense, properly prepared diet, they can enable their body to not only handle stress more easily, but they will also protect themselves from chronic disease.
There are two important glands in the body, the adrenal glands. They are the size of a walnut, the weight of a grape and sit on top of the kidneys. Their job is to secrete hormones. In fact, they secrete more than 50 hormones. These include sex hormones, hormones to regulate blood sugar and hormones to maintain a person's immunes system's inflammatory response.
However, their primary responsibility is to release hormones in response to stress. James Wilson, author of Adrenal Fatigue: The 21st Century Stress Syndrome, states:
"the adrenals are know as the glands of stress," and that "it is their job to enable your body to deal with stress from every possible source, ranging from injury and disease to work and relationship problems. Your resiliency, energy, endurance and your very life all depend on their proper functioning."
So, when a person is under stress, their system goes into "fight or flight" mode. Basically, the adrenals release the hormones, epinephrin (adrenaline) and cortisol, to rapidly prepare the body to swing into action in response to the present stress. In addition, the person's heart rate and and blood pressure then increases, their digestion slows and their body becomes ready to face the potential threat or challenge.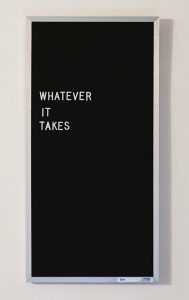 So, Why Is This a Problem?
If the adrenal glands are designed to handle stress, then why is this a problem? Well, the body was designed to experience only the kind of stress that our Paleolithic ancestors experienced. This means that even though they did experience the "fight or flight" stress, it was only on an occasional basis while hunting for food or fighting off intruders. So ironically, although the adrenal glands are a large part of what helps a person cope with stress, too much of it actually causes their function to break down.
Therefore, after years of stress, damaged adrenals will result! The overall hormone production significantly decreases, and any production won't properly function. This is then reflected throughout the entire body as health begins to decline. For example,
a person's personality becomes unpleasant with an irritable disposition

the libido significantly decreases

we begin to experience terrible allergies

there is an increased dependency on caffeine to keep going

it takes significantly longer to recover from any illness

a person begins to experience mild depression and chronic fatigue
And if these "basic" symptoms of adrenal fatigue are not addressed, it will lead to chronic disease.
What To Do
In my clinical practice, the clients who were suffering from severe stress were able to experience healing with the implementation of dietary and lifestyle changes. In fact, the well-being of a person's adrenals depends primarily on what they eat!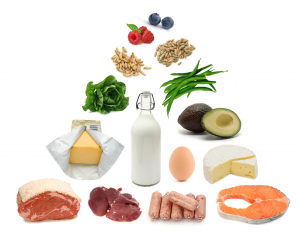 For example, when someone eats sugar and refined carbohydrates, their body turns it into glucose once digested. An overabundance of glucose in the system actually places the body in "fight or flight" mode, and because the body recognizes too much glucose as a stress, this puts the adrenals to an increased amount of work in order to respond to the stress.
With the modern diet being full or "glucose" because of the consumption of fast food, refined carbohydrates, sugar, caffeine and alcohol, it would be fair to say that simply removing these from the diet could significantly improve the amount of stress the body has to deal with.
The Specifics
Diet
A diet consisting of healthy fats, good quality proteins and non-starchy carbohydrates will support the adrenal function and overall health! In fact, one of the most important foods for supporting adrenal gland function is healthy fat. This comes from grass-fed and pastured animals, nuts and seeds and tropical oils, such as coconut oil.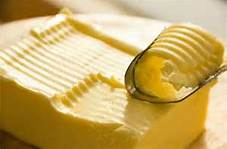 Fat is actually the preferred source of energy for the body. Fat makes up all cells, organs and hormones. In fact, cholesterol makes up the sex hormones secreted by the adrenal glands. So without healthy fat, a person is not able to make estrogen, progesterone and testosterone. This leads to low libido and infertility. Additionally, the body needs good quality fat to help slow the absorption of glucose. This helps to take some of the "stress" away from the adrenals in regulating blood sugar.
Consistency
It is also important to be consistent about eating 3 meals a day and a snack in between, if necessary. When a person gets to the point of extreme hunger, their body moves to a state of "low blood sugar." This puts the system into unnecessary stress.
Detox
I also advise regularly detoxing. Take a detox bath. Regularly enjoy a green juice. Or consistently do a castor oil pack. These can be game changers!

Prayer and Meditation
Prayer and meditation are very powerful tools to use against stress! Taking 10 minutes in the morning to start your day in the presence of God and setting your intentions will help a person choose joy and practice thanksgiving. I even personally enjoy yoga in the morning because it gives me that first hour of my day to be quiet, get some exercise and reflect on my intentions.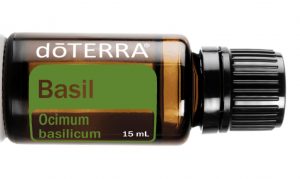 Essential Oils
Essential oils can be very helpful for adrenal health. In fact, Basil, Rosemary, Clove, and Elevation are all therapeutic oils known to bring balance to the adrenal glands. Simply rub 2 drops of each oil over the adrenal glands on the bottoms of the feet 2x a day.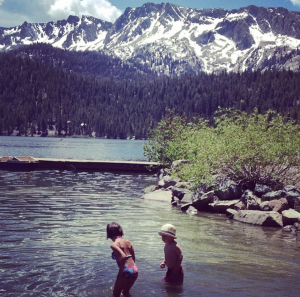 Thanksgiving
I want to encourage us all to take every opportunity to reflect on what we have to be thankful for! In this last year of "stress," I have found its beneficial to regularly take deep breaths and live life 15 minutes at time. And as a result, this has allowed me to be more thankful for the good and not dwell on the bad. I don't feel as overwhelmed with the long "to-do" list or the unpaid bills.
So much of our physical health is in our own hands. We have a choice to be happy, we have a choice to each healthy and we have a choice to continue educating ourselves on ways to live longer, healthier and happier lives.
So, will you join me…and choose joy!
---
Please Note: This post contains affiliate links. If you make a purchase using these links, there's no additional charge to you, and I will receive a small commission from the company. This helps to cover the basic costs of this website and allows me to continue providing you with free content. Thanks so much for your support!