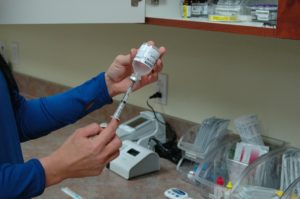 Did you know that the US vaccine schedule is among the heaviest in the world?
Check this out…from infancy to 18 years old, people receive:
1950's – 4 vaccines

1980's – up to 20 vaccines

1990's – up to 40 vaccines

Today – up to 69 vaccines
And honestly, what concerns me the most about this is that children today seem to deal with many more health conditions than they did 50+ years ago.
So, before we go any further, let me first say that I completely recognize that the topic of vaccinations is a hot one and something that people feel very passionate about! Please remember, it is a personal choice, and I don't want anyone to feel judged or shamed.
In fact, I simply want to encourage education on this topic!
There's a lot of information regarding vaccinations that the CDC and many physicians are not readily sharing. This includes vaccine injuries, the enormous amount of profit in the vaccine industry and of course, all of the ingredients that come standard in every vaccine.
So, here's a couple of tips:
Ask your physician for the vaccine insert. This will give a detailed ingredient list.

Then, take a look at the ingredient information listed on the CDC's website. Here it is below, but you can find a copy of the chart here.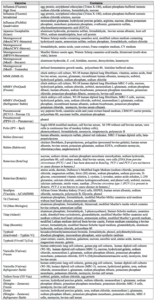 As you can see, some of these ingredients are known toxins, and some are even linked to autoimmune diseases, respiratory issues and cancer!
So, even though we may make different decisions, I hope the one thing we can all agree on is that if you do choose to vaccinate, detoxifying the body is a MUST to help eliminate the residual toxins that are in the vaccine itself.
To help, here's the detox protocol I recommend: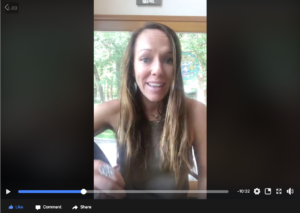 And just in case, here's the answers to some of the most common questions.
Q: How long do I follow this protocol?
A: Ideally, 90 days before and after the vaccination.
Q: Can I mix all of the oils together in a roller bottle?
A: Yes, absolutely.
Q: What about newborns and infants?
A: I recommend to at least not vaccinate until the age of 5. However, if you choose to, then use 1 drop of each oil recommended in a 10ml roller bottle, topped off with Fractionated Coconut Oil. For children under 3 years of age, you would only need ½ drop of each oil and diluted with 1 tsp of Fractionated Coconut Oil.
Q: Can this protocol be used for adults?
A: Yes, this works great for adults too. In fact, I do recommend detoxing on a consistent basis.
Q: How many times a week do I do a detox bath?
A: Listen to your body, but ideally about 3 times a week.
---
Please Note: This post contains affiliate links. If you make a purchase using these links, there's no additional charge to you, and I will receive a small commission from the company. This helps to cover the basic costs of this website and allows me to continue providing you with free content. Thanks so much for your support!