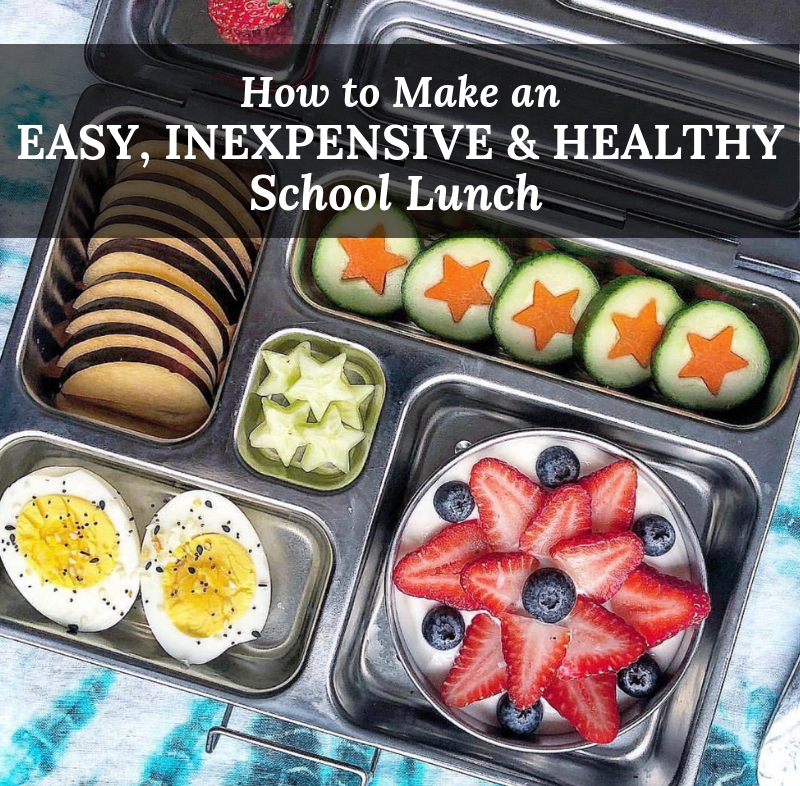 We're coming in hot to another school year, and I don't know about you, but I have all the feelings about this. I'm sad that summer is coming to an end, but I always appreciate getting back into routine and schedules. I'm also not mad about the fact that I won't hear both of my kids telling me they're "HUNGRY AGAIN, MOM" 48 times a day.
As I think about going back to school…and hungry kids…I realize that packing lunches can be a tedious task, especially when you're wanting to ensure that your kids are eating a nutrient-dense lunch. I know that packing a healthy school lunch can mean:
Expensive
Messy and hard to pack
Things get wasted
They get made fun of
But, here's the good and bad news:
The bad news…if none of the above has happened yet, it will.
And the good news…I have some helpful solutions to minimize your frustrations of packing a healthy lunch and to maximize the benefits for your kids and your wallet!
Here are 5 tips to keep lunches inexpensive:
Shop for produce in season.
At the beginning of the week, make a roast or whole chicken. Then, use that for lunch meat.
Instead of buying it, make your own granola, trail mix, crackers and gummy snacks.
Don't purchase pre-cut or packaged produce or dressings. At the beginning of the week, clean, cut and peel veggies and make a dressing or dip your kids will love. You can also freeze the excess. Here is our favorite ranch dip!
Here are 4 tips to keep lunches easy to pack with minimal mess:
Use a stainless-steel lunch container that's easy to clean and organize. Here's one of our favorites, and here's a great selection from PlanetBox.
Mainly pack finger foods instead of fork and spoon meals.
Use a thermos for any soups, sauces, yogurts, etc. Here's one of our favorites.
Save their favorite messy foods and snacks for an after-school snack.

Here are 5 tips to keep lunches from being wasted:
Involve your kids in packing their lunch so they'll have a say.
Make the lunch look fun. For example, if it's a holiday month or a theme month at school, get creative with their napkins, stickers or snacks.
Less is more! They're usually only at school for 7 hours, and unfortunately, most schools only allow about 30 minutes to eat. So, remember to pack foods that are high in fat. This will fill them up and keep them satiated rather than empty calories coming from packaged carbohydrates.
Use a cookie cutter for veggies and some of the less appealing snacks/foods to make them look more fun.
If you know your child doesn't like a certain food, don't pack it. You can try and encourage them to eat those foods at home in front of you rather than taking a chance of them throwing it away and wasting it.
Here are 4 tips to keep your kids from being made fun of for their lunch:
Avoid packing stinky foods like eggs, fish and sauerkraut.
Always include a special treat. It doesn't have to be candy, but something like these homemade chocolate chip cookies, these almond joy cookies or these gummies.
Educate your kids daily about making healthy choices and help them to learn why they should or shouldn't eat certain foods.
Decorate their lunch box with fun magnets or stickers.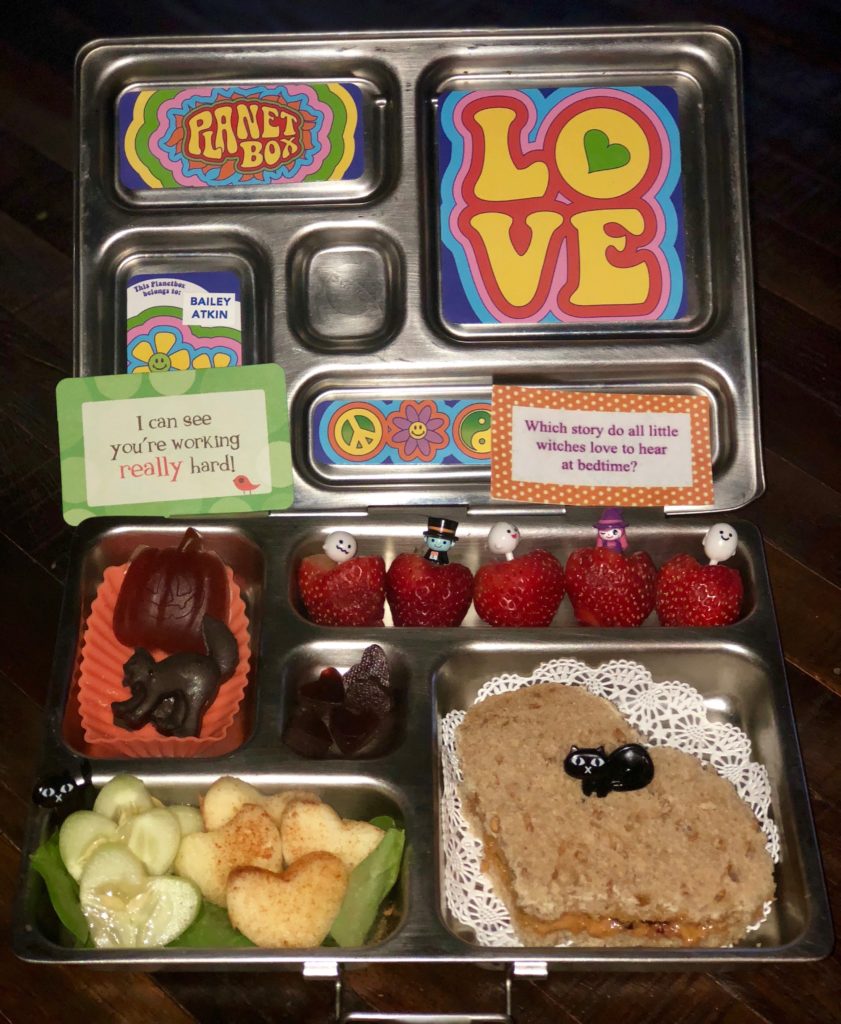 It's so important to remember the food you feed your children will either contribute to fighting or feeding disease. So, even though it would be easier and more convenient to throw a lunchable into their backpack, it certainly isn't the life-giving choice.
For more recipes and ideas on healthy school lunches, you can read this post!
Finally, I'd love to hear some of your favorite healthy school lunches and snacks ideas…I'm always looking for more ideas. 🙂 Please share in the comments below.