Before you stock up on Kleenex, Tylenol and all of the other conventional cold and flu remedies, let's remember the ol' Hippocratic Oath, "First, do no harm."
I'm not saying that Kleenex is harmful, but Tylenol sure can be, especially when taken often because it can create more damage and stress to your already weakened immune system. In fact, most over-the-counter medications simply band-aid the symptoms without addressing the root cause of the illness. Here are some of the short-term and long-term negative effects on taking conventional medication.
There have also been many studies done showing that the use of Tylenol (acetaminophen) depletes the body's supply of glutathione. Glutathione is a necessary molecule that's responsible for eliminating free radicals, which are disease-causing atoms released by oxidative stress. And because your brain is dependent on glutathione, without proper amounts, you could experience inflamation of the brain or worse, brain damage.
Some studies have also shown strong evidence that children who have been given more than one dose of acetaminophen have an increased risk of developing autoimmune disease.
But…enough of the bad news! Here's some good news.
There are many natural cold and flu remedies that work even better than Tylenol AND without the negative side effects.
Here are 2 parts to staying healthy during cold and flu season:
1. Be Proactive
Make sure you're building a strong immune system so that you're less susceptible to getting sick!
2. Be Reactive
When your immune system takes a hit, use natural therapies to speed up the healing process and mitigate uncomfortable symptoms.
To help, let's break down those natural therapies:
Nutrition:
It's been proven that over 80% of your immune system function comes from the health of your gut. What you eat has everything to do with your ability to fight disease.
So, here are some ways to support your gut: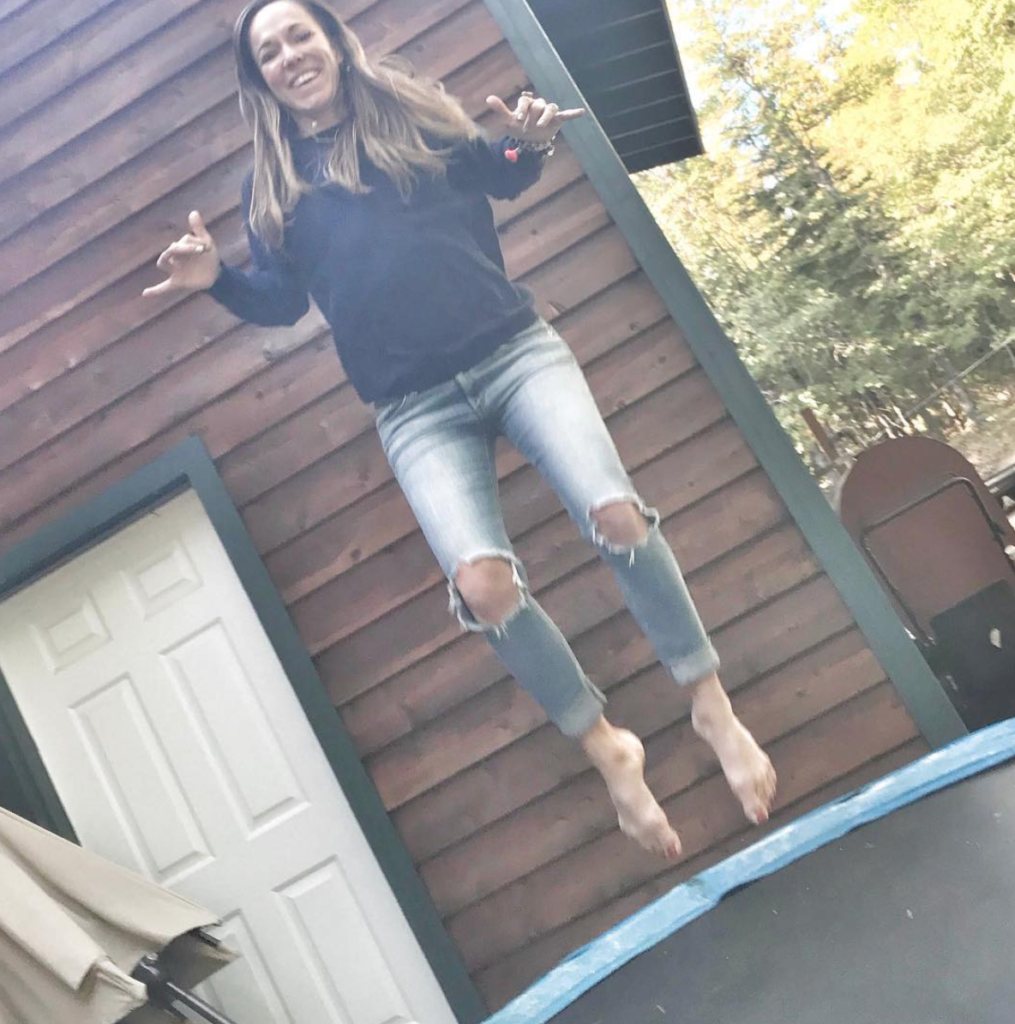 Detox:
Regularly detoxing your body is an important, proactive approach to keeping your immune system healthy.  Your organs and body systems will have less stress on them, which will allow them to focus their attention on producing healthy cells and keeping the environment in your gut healthy.
Environmental stressors (i.e. unhealthy foods, conventional medicine, pollutants, etc.) also increases the number of unhealthy bacteria and yeast in your gut, which ultimately consumes the good bacteria and makes you even more susceptible to disease.
So, detoxing helps to eliminate the environmental stressors and the bad bacteria.
Here are a few simple detox therapies you can do daily:
For a more in-depth understanding of detoxing AND to learn my 2-step detox protocol, read this.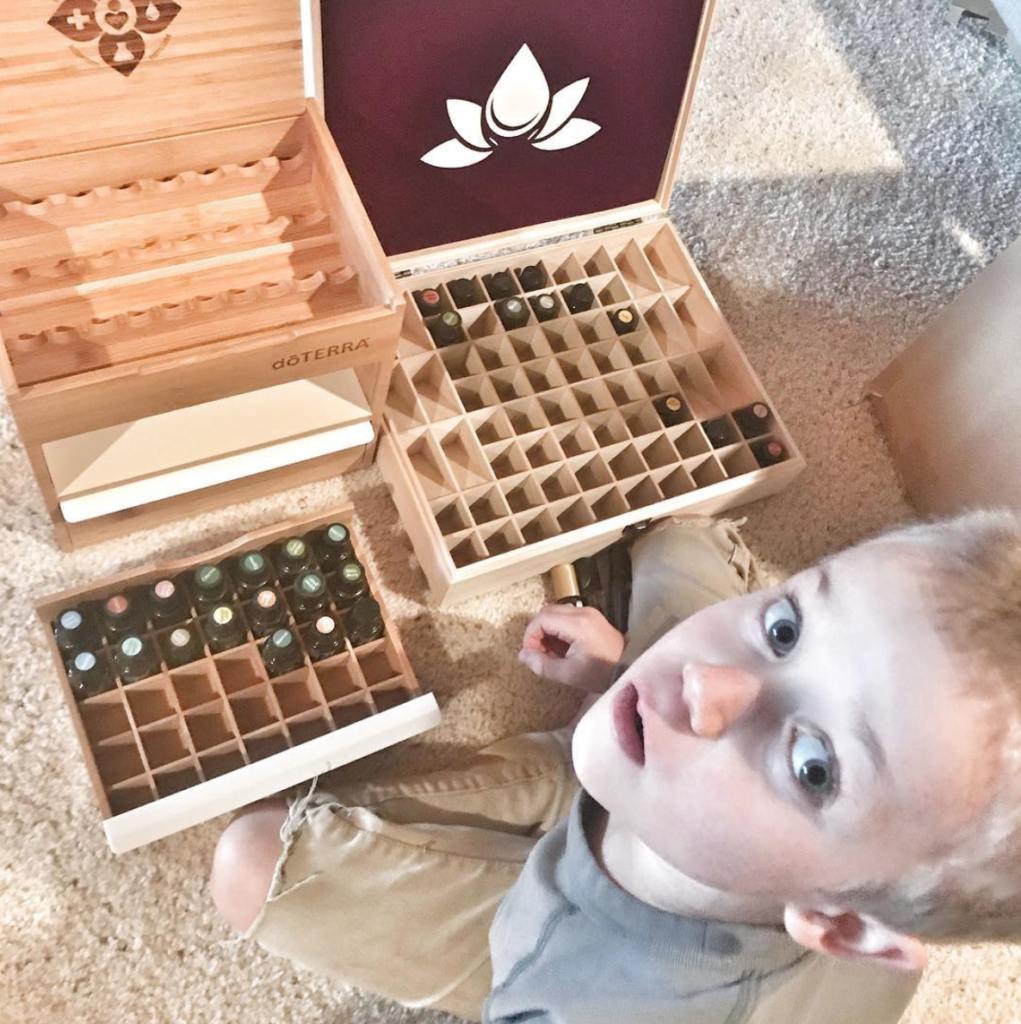 Essential Oils:
Essential oils are one of the easiest and most therapeutic ways to build a strong immune system!
You have trillions of cells in your body, and each one is a tiny motor that keeps you alive and thriving. Each cell also has a cell membrane, which acts as the protective layer to the mitochondria…or the inside of the cell. It's also important to mention that the virus lives on the inside of a cell and the bacteria and fungi typically live on the outside of the cell. So, to penetrate any cell membrane, which is composed of fat, the body needs a fat-soluble source.
Here's the good news…doTERRA Essential Oils work at the cellular level! This means that because they're lipids, they can penetrate the cell membrane to protect against unwanted invaders before they manifest in the body and produce uncomfortable symptoms.
So, as a family, we daily apply 2 drops of the following essential oils to the bottoms of our feet to improve the integrity of our immune system:
You can also make a blend for easier application. Simply add 10 drops of each essential oil into a 10ml glass roller bottle. Top it off with Fractionated Coconut Oil. When using, apply 5 swipes onto each foot and rub feet together for 20-30 seconds.
Also, here are some essential oils we always HAVE in our medicine cabinet during cold and flu season to help with any uncomfortable symptoms:

Self-Care:
What was the last thing you did to take care of yourself?
Most people either forget about self-care or don't make it a priority. However, when it comes to your immune system, self-care is a foundational practice and can make all of the difference in helping your body ward off the virus consuming your health!
Here are some really important self-care strategies: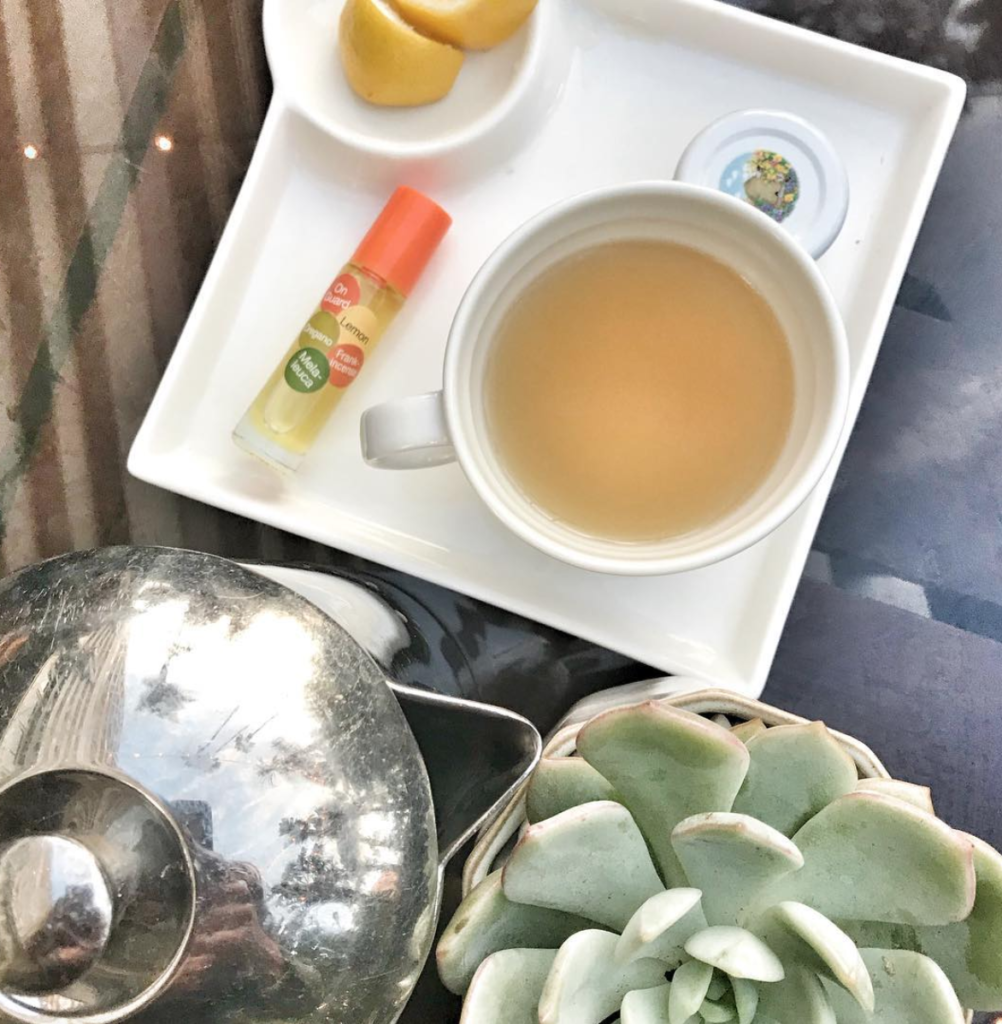 Now, I know that all of this information may feel very overwhelming. So, here's my recommendation:
Choose only one thing from each category: nutrition, detox, essential oils and self-care.

Then, implement those things into your life over the next month.

After you feel like it's a part of your new "normal," slowly add another suggestion from each category into your daily routine.
I promise this will send you into cold and flu season with superpowers!
So, what's your favorite cold and flu remedy? Or what other natural therapies have you found beneficial in supporting your body during cold and flu season? Please share in the comments below.
---
Please Note: This post contains affiliate links. If you make a purchase using these links, there's no additional charge to you, and I will receive a small commission from the company. This helps to cover the basic costs of this website and allows me to continue providing you with free content. Thanks so much for your support!