I recently read over some of my old journals that I wrote during Kicker's treatment…amazing how it not only feels like it was yesterday, but how I vividly remember what things looked like for our family!
And because I've experienced the "hard" being harder than I could have ever imagined, I wanted to share some hope to those of you reading this who are either going through cancer or any sort of life trial.
It's not pretty, and yes, it took six months into our treatment until we started to resemble some sort of the fun, loving, argumentative, normal family that we are.
However, through the real, raw pain, we did land in a richer reality. So, I pray that this encourages you in whatever hard journey you're in at this very moment!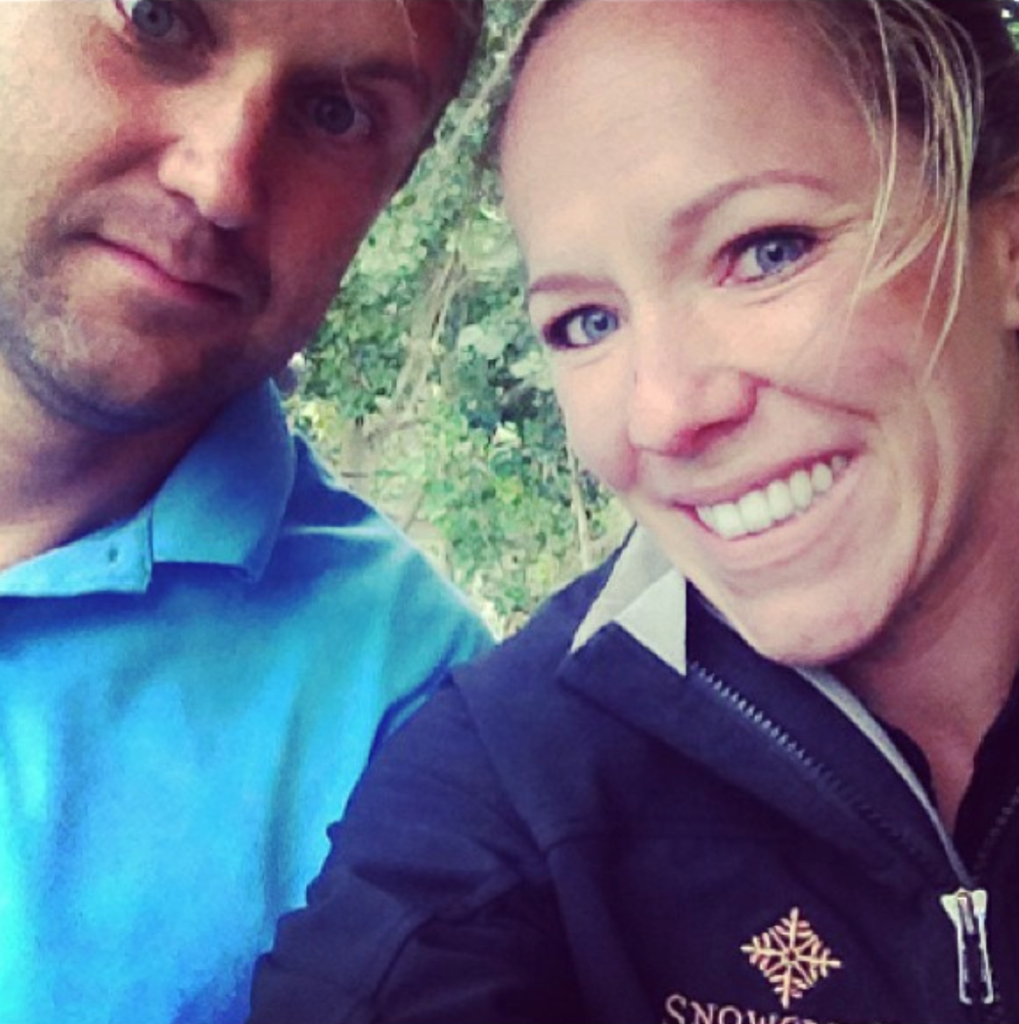 For Our Marriage…
Josh and I not only had to diligently find time to talk to each other without being interrupted or distracted, but we had to keep ourselves from turning those few moments into fights.
I personally couldn't get past what was going on…how unfair it was…how surreal it was. All I wanted was to talk to Josh about everything and cry to him. I needed that emotional outlet and those deep discussions. However, as the strong man and head of our household, he so badly just wanted to make everything ok…normal…in order. He needed to move forward and patch everything up.
So, you can imagine how this led to a lot of tension.
One night, my sister and brother-in-law took the kids for a sleepover. This gave us some much needed and very rare time alone. Yet, we both had very different expectations of how that was going to go.
Josh wanted to have fun, to enjoy each other and to get our minds off of everything. However, I needed to talk and have my feelings heard.
Nonetheless, this led to a very difficult argument where we both went to bed angry.
After he fell asleep, I stumbled out to the living room and fell on my knees. I cried out to God so hard…"Why are you taking my husband away from me now, as if this isn't shitty enough?!!"
After falling asleep on the floor, something woke me up early the next morning with a clear idea in my head. I quickly got dressed and woke up Josh. I told him to get dressed and that I was taking him somewhere as a surprise.
We jumped into the car and drove about 20 minutes. It was the first time we had enjoyed each other's company in what seemed like an eternity. And as we pulled into the Krispy Kreme Donuts, his face lit up, and he excitedly exclaimed, "Really?!?!"
Yes, I know that for those who really know me, you're thinking that I've lost my mind. However, I knew that Josh needed me to be carefree and fun. He needed to come home after a long day and have an escape. He needed…and wanted…his wife back.
There was nothing carefree and fun about our new reality.
So, we were going to have to make that happen.
As we sat there and enjoyed our donuts…I know, gasp!…we didn't have a care in the world for that moment.
Yet, I learned that day that it was going to take intention to keep our marriage strong! It was going to take acts of selflessness like we had never known before if we wanted to enjoy our marriage.
And although I still canNOT justify eating a hydrogenated, fried, sugar-filled bagel to all of my health-conscious friends and clients, it was the right thing at the right moment!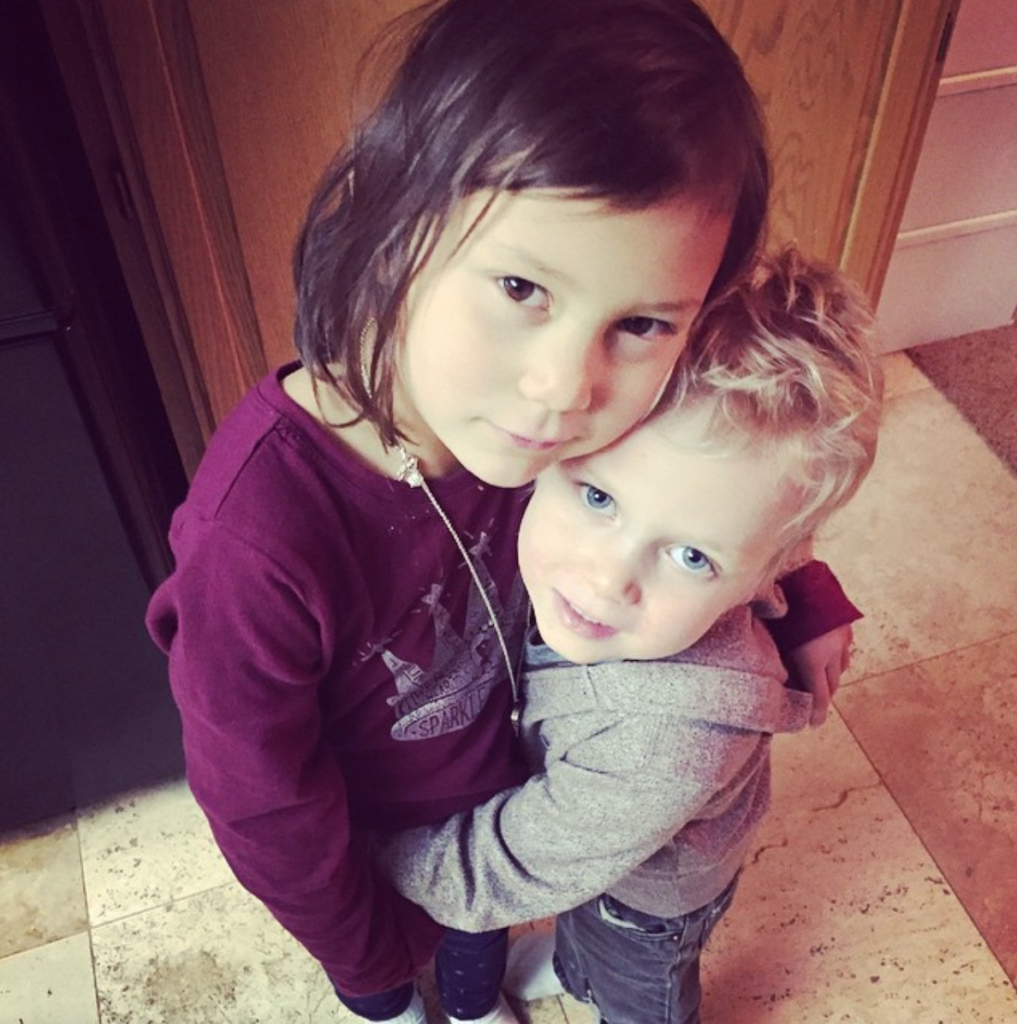 For Our Kids…
Kicker's big sister, Selah, was only 4-years-old when Kicker was diagnosed. Therefore, she wasn't allowed on the pediatric oncology floor and wasn't able to visit her brother during our initial 20 day hospital stay.
Thankfully, we had a lot of family surrounding us those first few weeks. So, Selah loved being spoiled with "special time" with them. Josh and I also tried to switch off being at the hospital during the day so that we could both spend at least a couple of hours with her daily.
It was hard, I missed having my family together. 
Selah wasn't any ordinary 4-year-old. She's very intelligent and had an understanding beyond most. We tried to gently explain what was going on with her brother and why mommy and daddy couldn't spend as much time with her as normal. And although we began to feel as if she was becoming more and more independent and less needy of us, I knew that once we got back together as a family, that would change.
I also knew that we needed to be intentional to make her feel special!
Subconsciously, Kicker took so much of our attention…checking for fevers, making sure he took his daily supplements, taking him to endless doctor appointments, on and on. So, we made sure to involve Selah in as much as we could.
We made special mommy and daddy dates. She helped with giving Kicker his supplements. We even gave her special vitamins to help her feel involved. She joined us on some of his doctor appointments so she could feel a part of this journey. 
Selah knew that Kicker had Leukemia and needed his medicine to make his blood healthy again. We found that it was so important to be totally transparent with her about the why and the what and also be committed to asking her how she was feeling. Sometimes she would act out to get attention. It was in those moments we had to be so intentional about realizing she just needed time with her mommy and/or daddy. 
Thankfully, because Kicker felt well and didn't experience the normal side effects from chemotherapy, there were few times she saw her brother in pain or discomfort. 
Selah did want to be held more. Her bedtime routine also became longer, as she demanded more and more attention during her neediest moments. And even though by the end of the day, we were exhausted, we tried to make an effort to give her what she needed at night…to love on her a little extra.
It was challenging, but I also knew it was necessary!

For Our Family…
I remember one particular night as I was in the kitchen, cooking dinner and enjoying a glass of wine. The kids were running around and playing in the living room. Josh was leaning up against the counter telling me about his workday. Everything was normal…our new normal, our new reality.
It was at that moment that I realized that that new reality was so much richer and that I had so many reasons to be thankful. Those moments used to not mean much. However, they mean EVERYTHING now!
The time together as a family is treasured…even when we're just playing at home, in the backyard or in our PJ's.
As a parent, I used to say, "I never knew I could love someone so much." However, now, I know that's not true because when you think you could lose your child, it's at that moment that love becomes bigger, deeper and more than words could even describe.
Our reality wasn't…isn't…pretty, but it's blessed. And our moments as a family are so much richer!
---
Please Note: This post contains affiliate links. If you make a purchase using these links, there's no additional charge to you, and I will receive a small commission from the company. This helps to cover the basic costs of this website and allows me to continue providing you with free content. Thanks so much for your support!