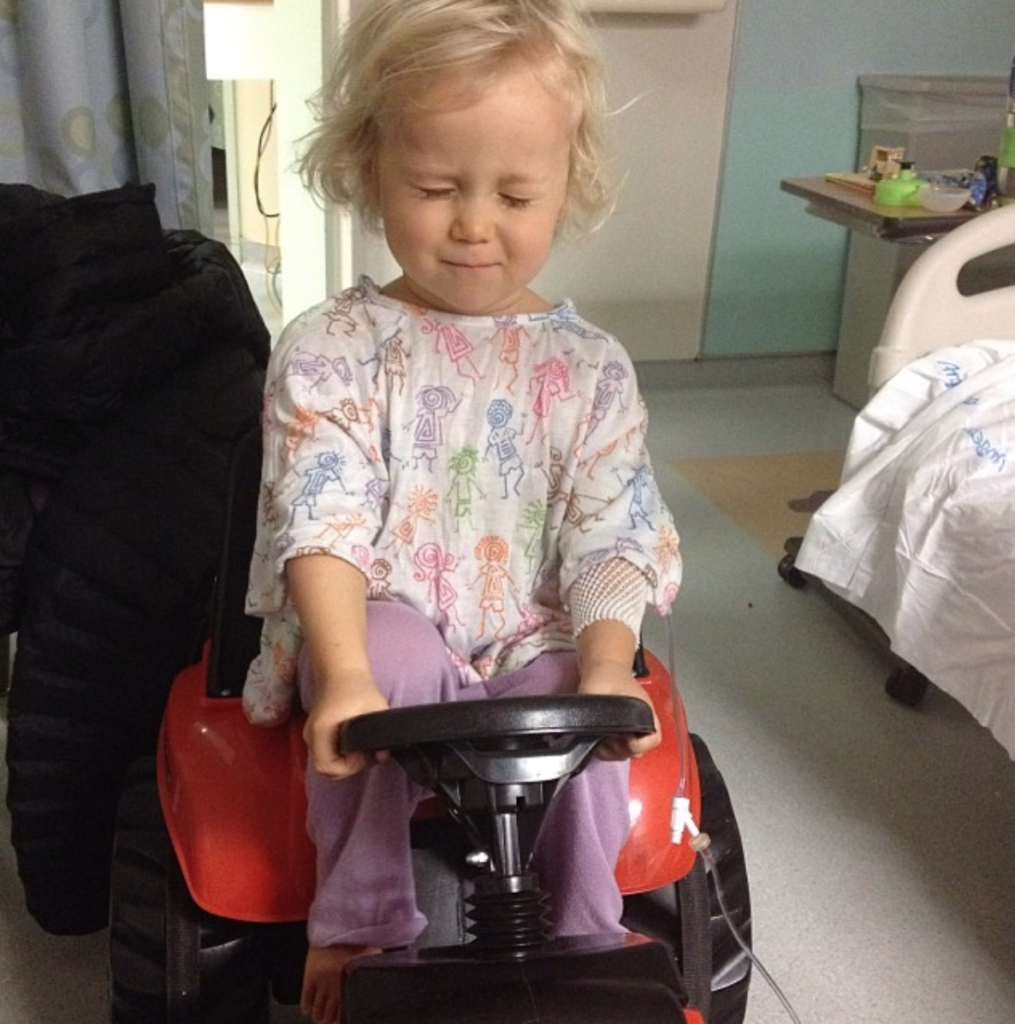 A couple of days after Kicker, my 3-year-old son, was diagnosed with Acute Lymphoblastic Leukemia, I had a difficult conversation with another cancer dad.
We were standing in the hallway just outside of Kicker's hospital room, and the dad was pushing his little boy in a stroller…he was frail, bald, gray, and clearly sick.
As we shared our stories, the dad began giving me details on what we should expect to happen to Kicker. He would…
Start vomiting very soon from chemotherapy.

Lose all of his hair.

Have trouble walking.

Experience major mood swings.

Probably need to be hospitalized for secondary infections at least 10 times in the first year.
The man spoke kindly to me, and he was clearly trying to help.
But I was absolutely horrified!
A few hours later, our nurse confirmed some of what this dad shared. She even said that Kicker would become accustomed to regular headaches, poor appetite, constipation, severe nausea and vomiting.
I just remember falling into my husband's arms sobbing because I couldn't imagine my baby boy being so sick.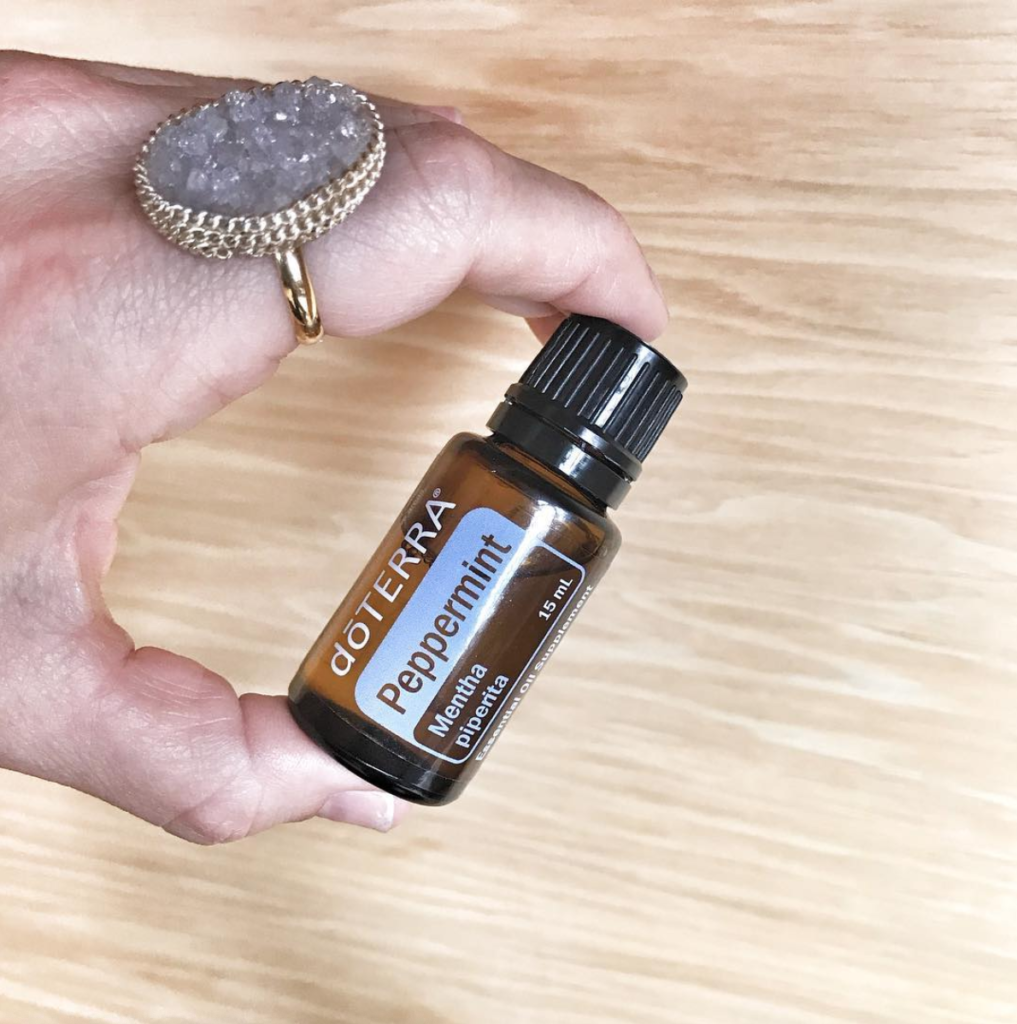 Eventually, the shock wore off, and I moved into mama bear mode! I HAD to do something about this, and I was NOT going to become used to these horrific side effects.
Yes, the oncology team certainly had medications to help prevent all of these side effects, but when I looked at the side effects of each of their suggestions, I was equally horrified.
I mean, just looking at Zofran, Tylenol and steroids alone on WebMD, check out some of these side effects:
Abnormal heart electrical signals

Abnormal liver function tests

Abnormally low blood pressure

Acute liver failure

Agitation

Angina

Blurred vision

Bronchospasm

Cannot empty bladder

Constipation

Decreased oxygen in the tissues or blood

Diarrhea

Dizzy

Drowsiness

Dry mouth

Extrapyramidal reaction

Fast heartbeat

Feeling anxious

Feeling weak

Fever

Giant hives

Head pain

Heart throbbing or pounding

Hiccups

Hives

Itching

Life threatening allergic reaction

Low energy

Numbness and tingling

Prolonged QT interval on EKG

Rash

Shock

Slow heartbeat

Stevens-Johnson Syndrome

Temporary blindness

Toxic epidermal necrolysis

Trouble breathing

Very rapid heartbeat

Vocal cord swelling
Seriously, the list goes on and on and on!
But here's the reality…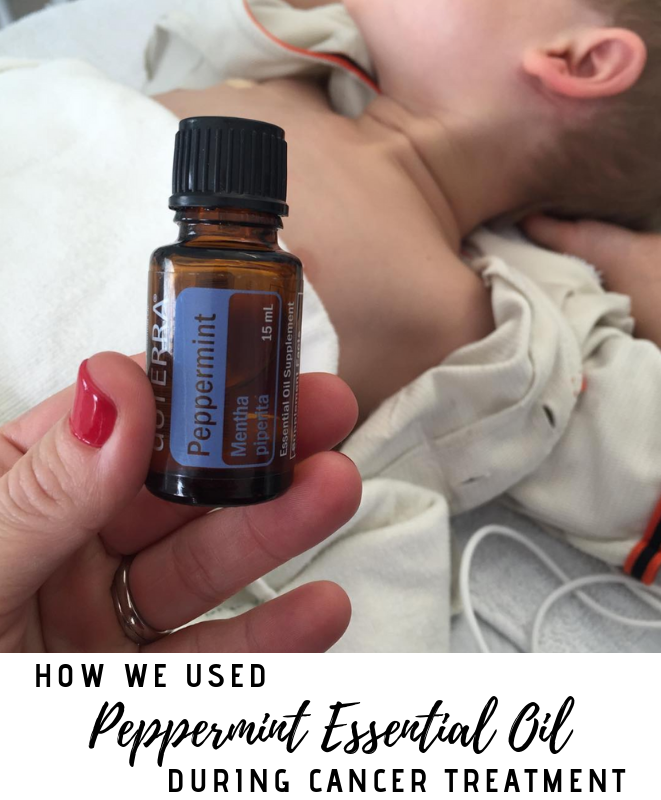 Conventional treatment is often the cause of uncomfortable side effects like nausea, vomiting, headaches and loss of appetite. The reason for this is because the liver becomes burdened from trying to process and eliminate the dead tumor waste and all of the toxic medication.
Therefore, in order to really address the issue, we need to focus on detox…not just using another medication to band-aid the problem and also contributes even more to the toxic burden.
So, we never actually used Zofran, Tylenol or any type of appetite stimulant. Instead, our go-to for 3.5 years of daily chemo and countless surgeries was Peppermint Essential Oil!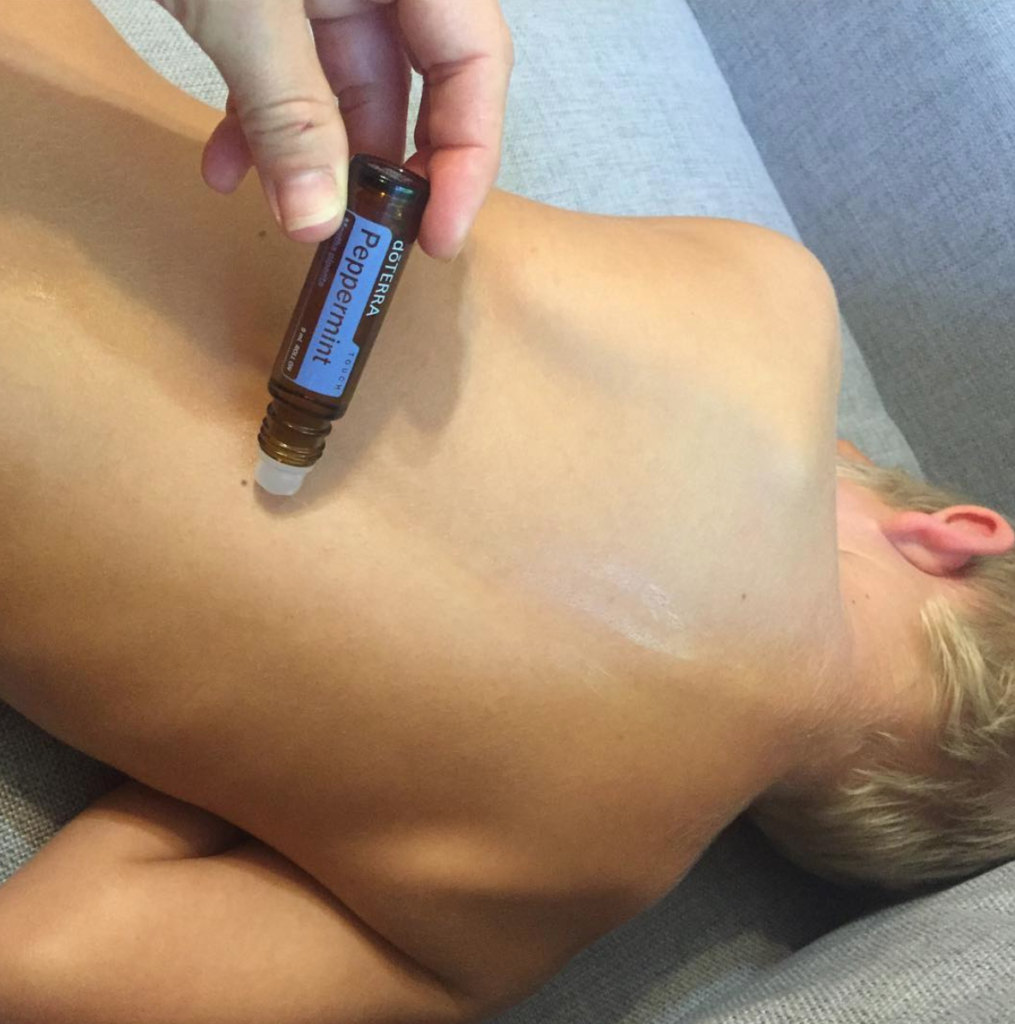 For Digestive Support (to support nausea and to stimulate appetite)
Apply 1-2 drops of Peppermint directly onto the belly.

Consistently inhale Peppermint until feelings disappear.

Add 1-2 drops of Peppermint directly under tongue.
For Head Tension Support:
Apply 1-2 drops of Peppermint directly on temples or area of the head where the tension is located.

Add 3-5 drops of Peppermint to a diffuser.
For Elevated Body Temperature:
Apply 2 drops of Peppermint with Fractionated Coconut Oil down the spine. Repeat every 30 minutes until body temperature is lowered
I'd also strongly encourage you to take a minute to watch this video! Pamala Schwarz is a Certified Natural Healthcare Practitioner, and she shares another really powerful benefit of using Peppermint Essential Oil during conventional cancer treatment.
And please just remember…as I've said many times before, I do believe that medicine and conventional cancer therapy have their place, and it certainly played a role in helping my son beat cancer.
However, it can't be the only tool we use!
So, I'm curious…if you or your loved have gone through cancer treatment, what essential oil did you find most helpful?
I'd love to hear from you and also think this could be a really powerful resource for others reading this post. So, please share in the comments below!
---
Please Note: This post contains affiliate links. If you make a purchase using these links, there's no additional charge to you, and I will receive a small commission from the company. This helps to cover the basic costs of this website and allows me to continue providing you with free content. Thanks so much for your support!