March 31st is a day that changed our lives. It's the day I received an unexpected phone call from my doctor asking, "Are you and Josh still interested in adoption? If so, you may want to sit down for this."
Let me give you a little background…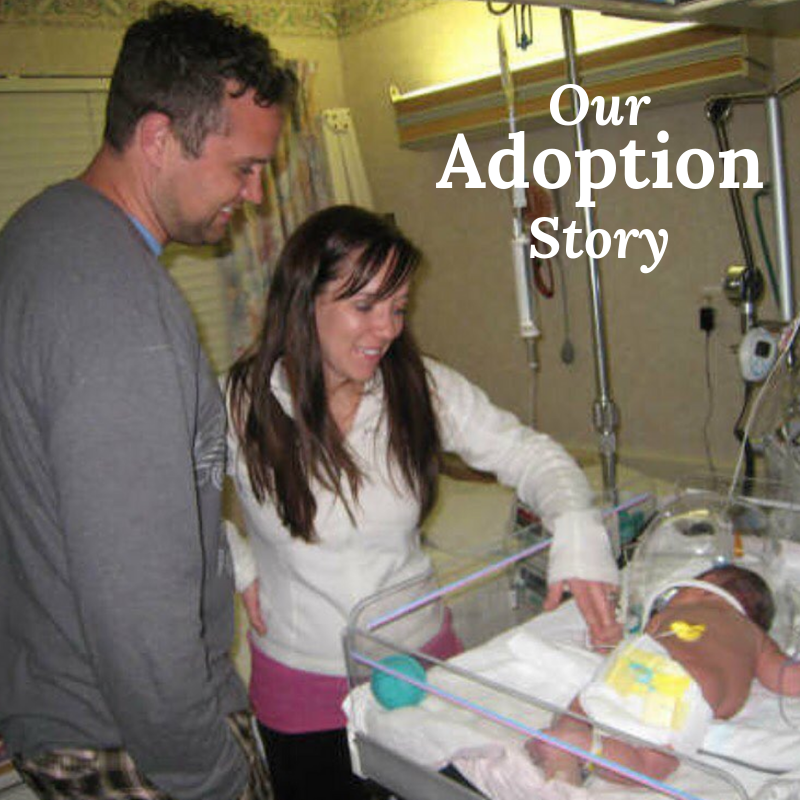 Ever since Josh and I met, we knew that when we were ready to have kids, we would go down the path of adoption.
So, about three months before this phone call, we felt God encouraging us to start the adoption process. We knew that it would be a very long journey. So, when God laid it on our hearts, we started walking through the many steps.
We first had to get physicals to provide a clean bill of health.
So, we were referred to a local doctor that many of my friends raved about. And during the appointment, I shared what we were doing and why. The doctor was very supportive of the idea and wished us the best.
Interestingly, about a week or so after this appointment, Josh and I decided that we should put off the adoption process for a while. We felt reluctant…but God had something different in mind.
So, back to March 31st and that phone call…
The doctor began telling me about a young girl that was looking for a family to adopt her baby. She was due any day!
He met her 9 months earlier when she came to see him and was actually planning on having an abortion. He tried to counsel her out of it. However, she left his office upset and never showed up again.
So, to his complete surprise, she showed back up at his office 9 months pregnant, about the same time I was in his office for my physical, and asked for his help in putting her baby up for adoption.
This is where we come in…
Apparently, my doctor and his wife had been praying for a month about who the Lord wanted to raise this baby. And for some CRAZY reason, Josh and I were the ones that were laid on their hearts.
So, when he told me this information on the phone, my first response was, "You've been praying about this for a month, and you're giving us a day to decide?!" I then went home, told Josh and we immediately began praying so hard for direction. We even made a pros and cons list..crazy right? 
This was crazy!
We weren't ready!
I mean…I didn't even really know how to change a diaper!
However, the next morning, God made it so clear to both of us to stop praying for direction and start praying for a change of heart. And it was at that moment, we both knew we were supposed to move forward with this adoption.
The support and blessing we received from our family and friends was amazing. Without it, I'm not sure what we would have done!
We also got to know our baby mama.
Over the next two weeks, we made ice cream runs and delivered groceries. We spent time hearing her story, getting to know her and praying for her. Her courage and selflessness in carrying this baby to term…and then to give her baby away knowing that she couldn't take care of her herself…well, it left me speechless.
We felt so blessed to be a part of God's plan, knowing that His plans were so much bigger than we could have ever imagined! At first, I only saw the small picture by the Lord asking us to take care of one of His children. However, during those two weeks, that picture grew.
What started as a few grocery store deliveries turned into our soon-to-be daughter's birth mother just wanting to spend time with me. She let me into her home, her life and her heart. And I found myself praying with greater urgency for God to protect her, to bring her to Him and for her to have a personal relationship with Him.
Her story is heartbreaking and beautiful! And though I know it's been filled with tragedies, I knew that God could turn them into beauty.
And even though I'm not really sure why, I knew that God was using me in those moments.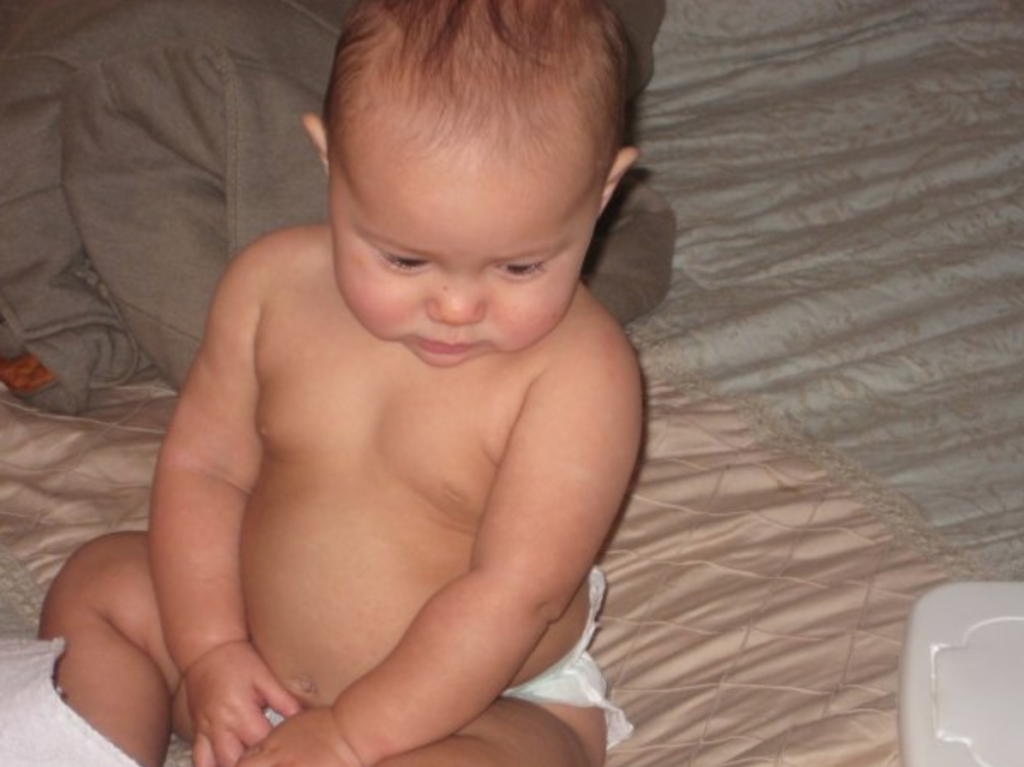 Then, on April 19th at 12:30 pm…
"Twinkle, Twinkle Little Star" sounded over the hospital speakers. My sister-in-laws, who were sitting with me in the waiting room of the hospital, informed me that anytime that song plays, it meant that there was a baby born. And the next thing I knew, my doctor from the beginning of this story handed me our beautiful Selah Mae wrapped in a blanket.
It was so surreal! Just two and a half weeks earlier, I had no idea that the Lord would bring her into our life!
So, after some tears, calling our doctor the "stork" and asking for an instruction booklet, the three of us went into our baby mama's hospital room to spend time together. We talked about her birth and how Selah Mae was already a "soldier," as her birth mom referred to her. Things had gotten off to a rough start, and Selah had to be on oxygen and an IV. However, she soldiered on.
Our time together was precious and rich!
Then, two days later…
We headed home to "Johnsonville". Yes, I tried to convince every nurse that was on duty to come home with us. I even offered a decent salary, but no one accepted!
And like any new mom, the long nights were hard, but we survived…and mainly because Josh would wake up at 3 am to both mommy and daughter crying. So he would take his daughter into his arms where she would immediately fall asleep.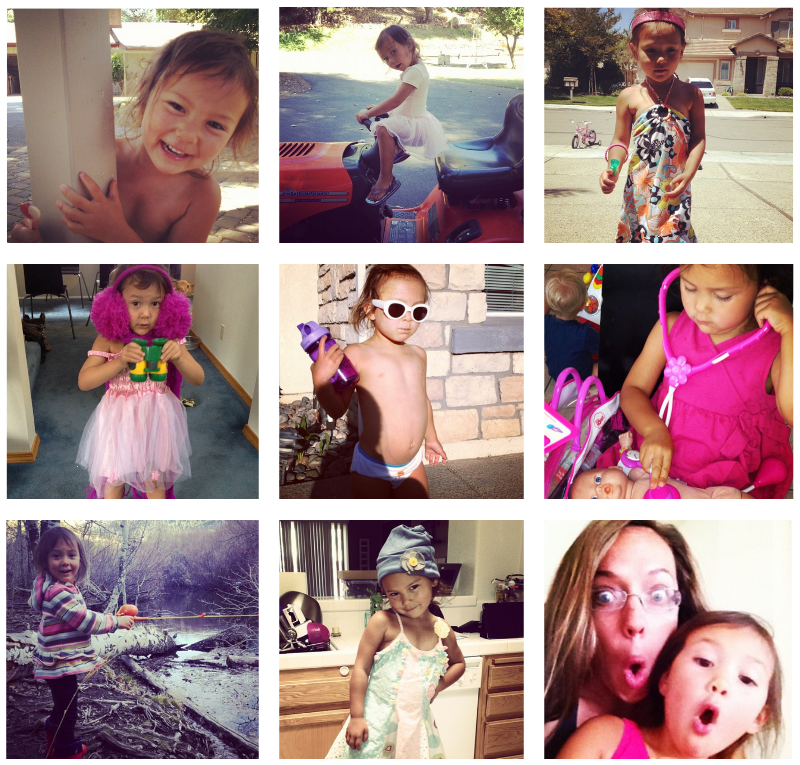 Our God is so big!
I don't know the fullness of God's plan in any of our lives. However, I still remember what one of my best friends said…"Look at how much our God cares. In order to save TWO lives and bring them to Jesus, He orchestrated such a beautiful plan! That's how much He cares."
Yes, we are blessed to be a part of His plan! And as we watch our amazing girl grow up, I'm excited to see what comes next in this story. 
Finally…if you've ever considered adoption or feel God leading you in that direction, I beg you to move forward with Him! There are over 3,000,000 orphans worldwide…that's 3 million children without parents, without a home and without the constant, steady love that a mom and dad can provide. Selah actually already plans to adopt "a bunch" of kids and live with her brother Kicker, who will help her babysit them! 🙂
Have you adopted? I would love to hear your story in the comments below!
---
Please Note: This post contains affiliate links. If you make a purchase using these links, there's no additional charge to you, and I will receive a small commission from the company. This helps to cover the basic costs of this website and allows me to continue providing you with free content. Thanks so much for your support!