I'm so honored to introduce you to Dr. Jockers! He has played such an important role in my own education as a practitioner. And I think y'all are going to absolutely love the insight, wisdom and education that he brings to today's episode. Not only does he share his personal story and journey to becoming a practitioner, but his knowledge regarding fasting, the immune system and cancer is eye-opening! We address some of the fears and benefits regarding fasting, some practical tips, and why fasting is ancient medicine and nature's operating table. Plus, he's super easy to understand all of the sciency stuff! 🙂
Links:
---
About Dr. Jockers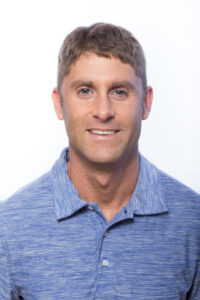 Dr. David Jockers is a doctor of natural medicine and runs one of the most popular natural health websites in DrJockers.com which has gotten over 1 million monthly visitors and his work has been seen on popular media such as the Dr Oz show and Hallmark Home and Family.
Dr Jockers is the author of the best-selling book "The Keto Metabolic Breakthrough" by Victory Belt publishing and "The Fasting Transformation."  He is a world-renowned expert in the area of ketosis, fasting, brain health, inflammation and functional nutrition.  He is also the host of the popular Dr Jockers Functional Nutrition podcast. 
Dr Jockers lives in Canton, Georgia with his wife Angel and his twin boys David & Joshua and his daughters Joyful & Shine.  
Dr David Jockers DNM, DC, MS
Podcast: Play in new window | Download