Have you ever heard of Low Dose Immunotherapy (LDI)? Until recently, I hadn't, but after all that I've learned so far and have personally experienced in implementing LDI, you're not going to want to miss this episode with my guest, Dr. Ty Vincent, M.D.
We hit the ground running in our conversation by discussing how LDI can be used during active cancer treatment, but we also discuss the roles of the immune system and how it's connected to cancer and inflammation, how LDI works and that there are no negative consequences, and how LDI can potentially support anyone who's immune system is failing to properly function! I also really love how Dr. Ty allows his patients to teach him and that this therapy can come alongside all of the other things you're currently doing to support your health!
Truly, this is a very fascinating episode that will leave you wanting more.
Links:
---
About Ty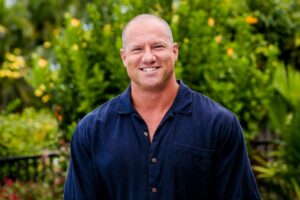 Dr. Ty Vincent, M.D. has been an integrative physician in practice since 2005 in Wasilla, Alaska, where he had a large multidisciplinary integrative clinic until December 2016. He completed medical school through the University of Washington and a residency in family medicine in Anchorage, Alaska. Dr. Vincent has gained additional training in acupuncture, Chinese medicine, environmental medicine, allergy and immunology, bio-identical hormone therapy, chelation therapy, hyperbaric medicine, integrative cancer therapy, Reiki, and nutritional medicine.
Dr. Vincent has lectured nationally on bio-identical hormone therapies, vitamin D, and Low Dose Immunotherapy (LDI). In 2014, Dr. Vincent developed immune therapy techniques for treating chronic Lyme disease and many autoimmune diseases with high success and safety using LDI.  
In September of 2018, Dr. Vincent developed LDI Allergens.  LDI Allergen treats all Food, Environmental, or Chemical sensitivities and/or allergies. For a full list of antigens, known treatment ranges, and mixture components, please see the below attachments.
Dr. Vincent is married with nine children and resides in Kailua-Kona, Hawaii. He works from home, helping chronically ill people worldwide via telemedicine consultation and sending Low Dose Immunotherapy to their homes.
Podcast: Play in new window | Download