I'm so excited to jump into the topic of meat with my guest, Autumn Smith! I've known Autumn for years and not only is she a dear friend who has faithfully partnered with my non-profit, The KICKcancER Movement, but she's brilliant and has a heart to help meet the needs of people's health problems.
In our conversation, Autumn does a deep dive into explaining the difference in agricultural practices, as well as the difference between grassfed, organic, and regenerative meat. Plus, she breaks down the concerns regarding the anti-meat narrative with research and by explaining what happens to a person's health when they only eat a plant-based diet. And I especially think you're going to love her thoughts on the lack of proper labeling for poultry and the amazing solution that her company has created to help make it easier for you to find quality meat you can trust and enjoy…my family and I sure have!
Links:
---
About Autumn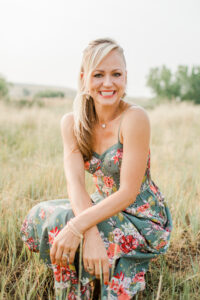 Autumn Smith suffered from debilitating digestive issues and crippling anxiety for most of her life. Specialist after specialist told her nothing could be done, and she was ready to give up. But as one final attempt at a life free of health issues, Autumn decided to harness the power of whole foods. She cleaned up her diet and in just 30 days, her IBS was cured. But that was just the beginning. She also had less anxiety, was mentally sharper, and a bubbly side of her that she forgot existed came back. Since then, Autumn has dedicated her life to helping others harness the power of whole foods to live vibrant lives.
In 2013, she and her husband Chas launched Paleovalley, a company dedicated to helping people get the essential nutrients they need, without added sugars, grains, and other harmful ingredients. But they didn't stop there. After learning about the healing powers of grass fed, pasture raised meat – both for our bodies and the planet – Autumn and Chas started their next venture. In 2018, they launched Wild Pastures, a regenerative meat delivery service that sends 100% grass fed pasture raised meat directly to your doorstep.
Degrees Earned Along the Way:
Masters of Science in Holistic Nutrition

Functional Diagnostic Nutrition Practitioner

Certified Eating Psychology Coach by the Institute for the Psychology of Eating

Soil Advocacy Training by Kiss The Ground

Fitness Trainer for The Tracy Anderson Method

Doctoral Candidate
Podcast: Play in new window | Download