A huge part of thriving through and after cancer is mindset and emotional health! So, I'm extremely excited to have Tiffany Peterson on the podcast today. Not only is she an expert and seasoned speaker on this topic, but she's full of wisdom and a complete ray of sunshine!
We specifically discuss three constants in life, the power of choice in navigating experiences, some practical ways to help you navigate the process of choice, and the power of journaling, creating a vision board and serving. Plus, Tiffany shares the most powerful thing you can do to grow and a very personal and powerful story that I never knew and left me emotional.
Seriously, I took a page worth of notes while she was talking, and I've referred back to them many times since our conversation. I know that this episode and her vulnerability will be such a gift to you and one of the most important pieces of your healing!
Links:
---
About Tiffany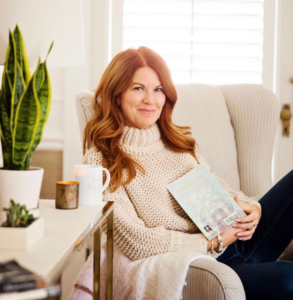 Tiffany Peterson is a seasoned speaker and international coach guiding individuals, teams, and audiences in creating thriving lives and business results.
Before founding her own company, The Lighthouse Principles, Tiffany worked with and for many popular brands: Franklin Covey, The 7 Habits of Highly Effective People, the world famous Rich Dad, Poor Dad series, and Jack Canfield, creator of The Chicken Soup for the Soul series. 
Tiffany has been responsible for achieving sales budgets that range upwards of $40 million in annual revenue. She loves sharing her sales secrets and strategies with others to help them create a sustainable income living their business dreams.
For more information about creating your ideal life and results, visit her website at www.TiffanySpeaks.com.
Podcast: Play in new window | Download