Oh you guys…you're going to LOVE this episode!!
Dr. Charles Penick joins me as a guest today, and his knowledge, insight of natural remedies, and willingness to go against the grain even in medical school will be so inspiring and encouraging to you. This episode is jammed packed full of mind blowing information…hope you enjoy!
Here's a taste of what you can expect:
His story of what made him decide to shift away from conventional medicine and lean more into natural medicine.
Why he believes in a camp of empowerment and not solely depending on the medical "system".
The importance of questioning the medical "system" and a peek into why it's broken.
What's Ozone Therapy and how it challenges your cells and creates a healthy kind of stress.
The difference between oxygen and ozone.
How Ozone Therapy is beneficial for cancer.
The difference between oxygen in a healthy cell and oxygen in a cancer cell.
The importance and role of the mitochondria and how Ozone Therapy supports optimal mitochondria function.
Specific things that drain the energy of your cells.
How you can get access to Ozone Therapy.
Practical ways to do Ozone Therapy at home.
His current favorite source of inspiration…that's appropriate for both children and adults. 🙂
Links:
(Please Note: We're currently working on trying to obtain a promo code for you. We hope to update the show notes soon, so please check back…and I'm so sorry for the inconvenience!)
---
About Dr. Penick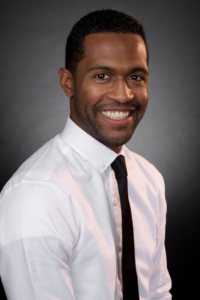 Dr. Charles Penick is a native of Southern California. He completed his pre-medical training at a Oakwood University in Huntsville, Alabama and returned to obtain his medical degree at Loma Linda University. He completed his residency training in Family Medicine with the University of California, Riverside in Palm Springs, CA and is a diplomate of the American Board of Family Medicine. 
His passion within the field of medicine is seeking to restore a state of health within the individual by addressing the root cause of disease. With the goal of optimizing wellbeing through healthy development and the restoration of physical and emotional integrity, Dr. Penick seeks to be a lifelong learner and educator promoting a progressive approach to health in both the individual and the community. He currently resides in Eagle, ID with his wife and two children.
Podcast: Play in new window | Download