How much do you know about hypnosis and the subconscious mind?
Prior to this interview, I knew very little…and if I'm honest, the image I had in my head of someone being hypnotized was more like seeing a person at the local fairgrounds sitting in a chair while the hypnotist stood in front of them swinging a small rope, only to have the person being hypnotized eventually fall out of their chair once they were completely asleep.
Can you relate?
Well, this interview floored me and the depth of understanding that I gained from all of the education and insight that my guest, Heidi, shared has given me a new perspective! I can't encourage you enough to take the time to listen to all that Heidi shares, and I especially think you're going to LOVE what she shares towards the end of our time together about what is currently inspiring her…I definitely did!
Here's a taste of what you can expect to learn:
A foundational understanding of the subconscious mind.
How Heidi's health journey, root issues, and core lies played a role in now being a hypnotist.
The importance of your mindset's posture to the circumstances around you.
What is a biomat and how it works and supports your body.
A detailed explanation of how your childhood and previous experiences are directly connected to your healing journey.
Specific recommendations and resources for you to lean into beginning to unpack the subconscious mind.
And understanding about the process of hypnosis, specifically in relationship to healing.
How hypnosis can help someone who is currently fighting cancer and a caregiver of someone currently fighting cancer.
The importance of a healthy, aligned, and thriving caregiver.
An explanation of why "kids are mom's WIFI".
Specific and easy-to-implement tools to help dip your toes into the world of hypnosis and the subconscious mind as a preventative and proactive tool.
What's inspiring Heidi right now…and not only did I LOVE her answer, but I think it might surprise you! 🙂
Books Referenced:
Audios Mentioned:
How to Find Heidi:
---
About Heidi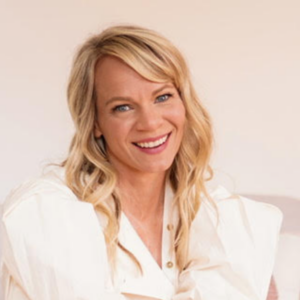 Heidi is an NGH Certified Hypnotist, a Human Design Guide, and a Reiki practitioner. She uses these modalities to help others find healing and alignment within themselves, enabling them to intentionally and consciously create the life they want to be living. When she's not guiding others, you can find her hiking the mountains near her home in Bend, Oregon.
Podcast: Play in new window | Download