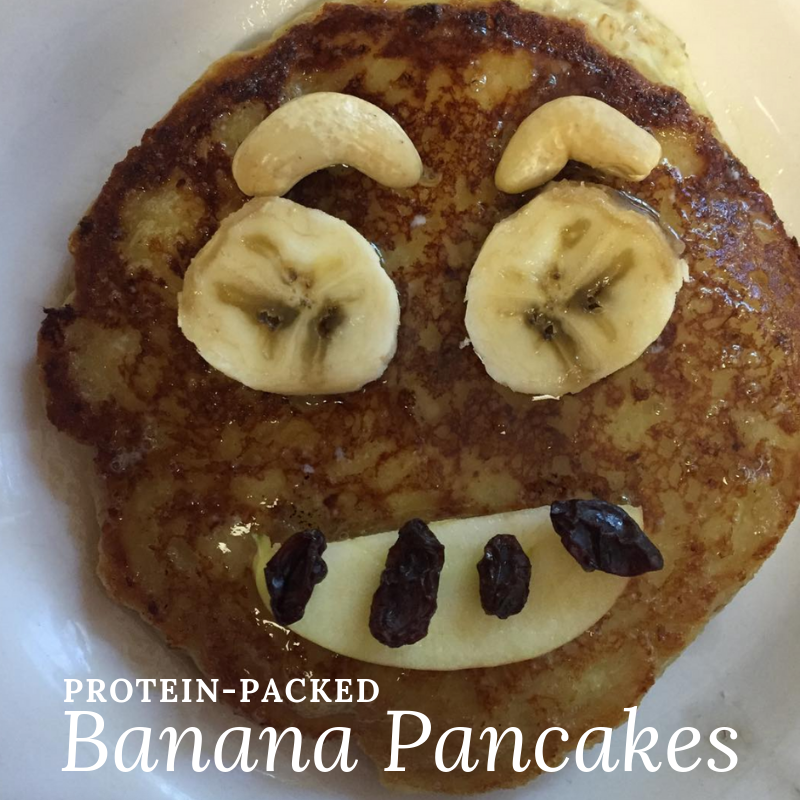 Protein-Packed Banana Pancakes:
Yields: Approximately 8 medium pancakes
Instructions
Combine eggs, bananas, almond butter and cinnamon in a blender or food processor.
Melt 2TBL coconut oil at medium heat in a frying pan.
Pour ¼ cup of batter into frying pan.
Cook until the top begins to bubble. Then, flip and cook for approx. 2 more minutes.
Top with melted coconut butter. DELISH!
Recipe by Season Johnson at https://www.seasonjohnson.com/protein-packed-banana-pancakes/