"I mean every new protocol I get from our doctor is $500. And you have given over 30…what you have put together is a game changer and so valuable. Literally have tears in my eyes! You are going to help so many kids and families."
Savanna, Mom to Cayman, 7 Years Old
I believe one of the most devastating parts of a cancer diagnosis is the unwanted side effects and symptoms that can accompany conventional treatment.
We were so thankful to have a team of natural practitioners who supported us alongside our oncology team to help our son mitigate any side effects that we were told he would experience, such as neuropathy, neutropenia, nauseous, headaches, loss of appetite, fits of rage and so much more.
However, we were so blessed that he didn't experience many of the side effects, and we were able to combat the ones he did with natural solutions.
I put together this Thrive Through Cancer Protocol Guide to help you and your loved one THRIVE through your diagnosis by having specific protocols you can use at your fingertips with products you can access without a prescription.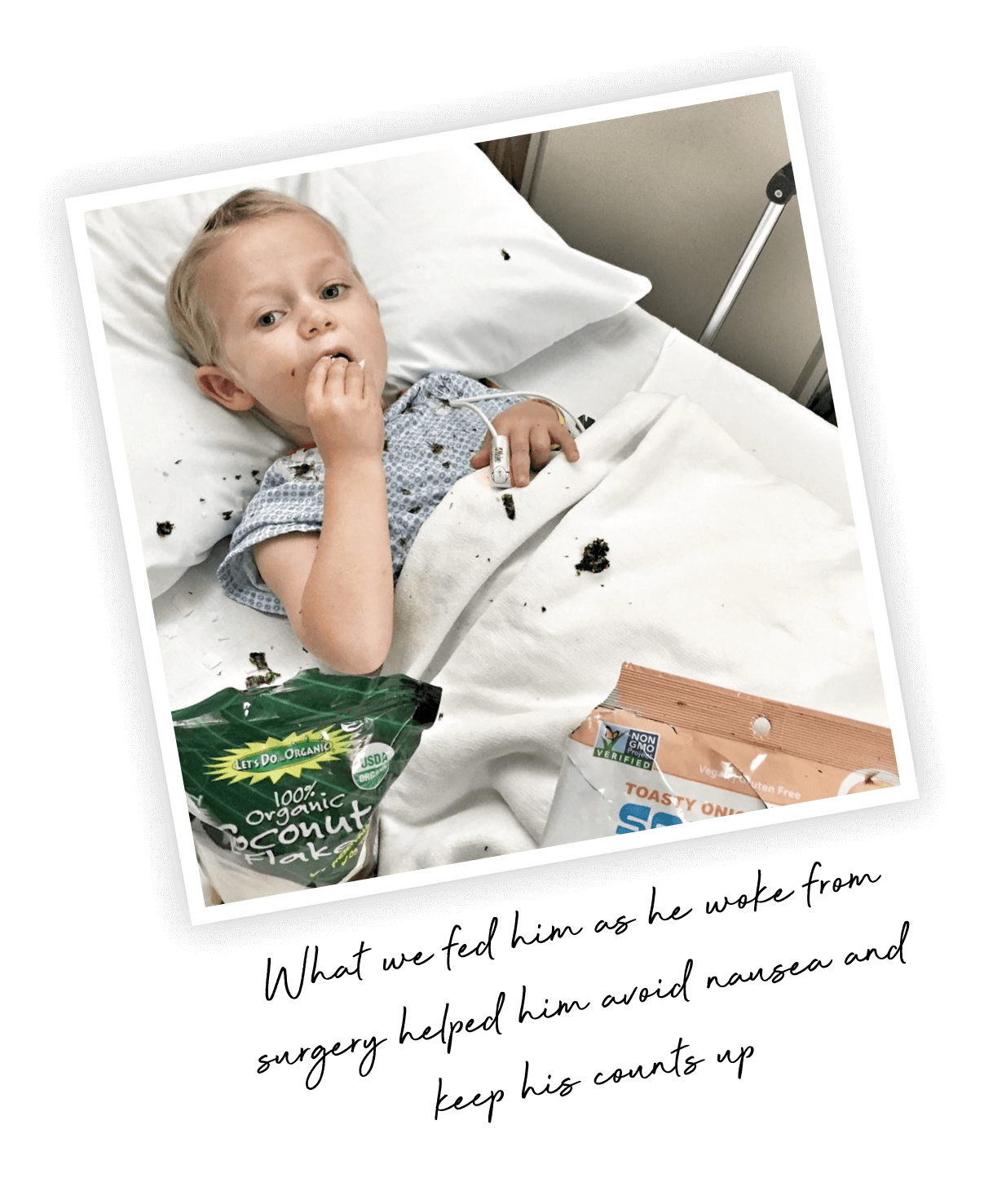 Each protocol may include any of the following recommendations:
Diet and Nutrition
Supplementation
Homeopathy
Detoxification Therapies
PROTOCOLS INCLUDED:
Anemia
Bleeding and Bruising
Chemotherapy Brain and Brain Fog
Chemotherapy Preparation
Discolored and Cracked Nails
Dry Lips
Fever
General Immune Support
Hair Loss
Hemoglobin Support
High Liver Enzymes
Hot Flashes
Increase Platelets
Injection Site Reactions
Low White Blood Count
Metallic Taste
Mouth Sores
Mucositis
Nauseous and Vomiting
Neuropathy
Neutropenia
Nose Bleeds
Pain Management
Peripheral Neuropathy
Post-Op
Pre-Op
Radiation Preparation
Rash
Swelling and Lymphedema
Tooth Decay
Urinary Complications
Weight Gain and Water Retention
Weight Loss and No Appetite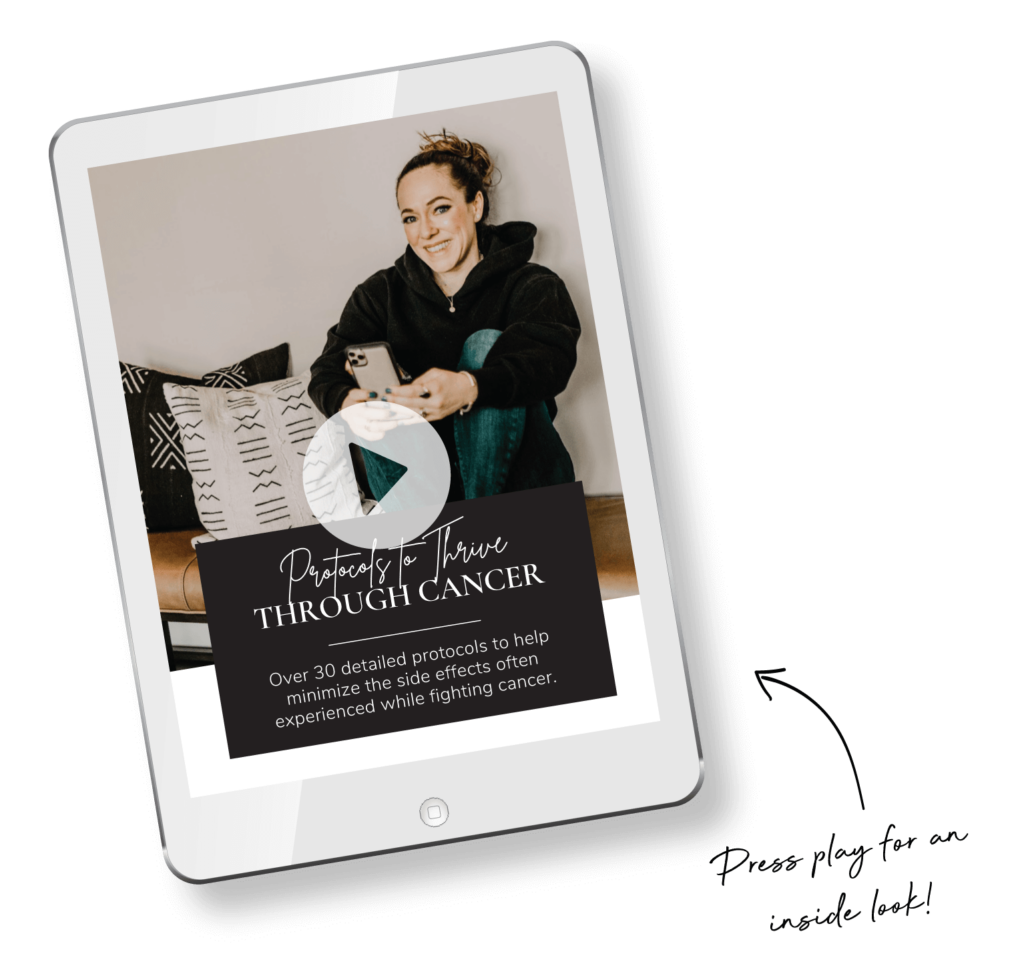 See what others are saying about the
Thriving Through Cancer Protocol Guide
"I have not found any other resources that are as thorough and straight to the point as the Thrive Through Cancer Protocol Guide. As a cancer parent, I am juggling so much. I need helpful information that will be effective that I am able to implement quickly -- the TTC Protocol Guide is it."
Veronica D.
"We have followed [your recommendations] in greatest detail, and with 14 of 33 radiation treatments, my husband (age 65) is not experiencing any side effects."
Elaine H.
"Priceless resources. Season is smart and knowledgable about all types of cancer and how to support the body through detoxification and healing."
Jeana S.
"I am currently in chemo. I have followed your [recommendations]. It is powerful information. I'm doing well through chemo so far and I attribute it to knowledge I learned."
Amber U.
"Most other resources that I have found recommended Rx and OTC medications and processed foods that are loaded with sugar. I appreciate the natural/healthy recommendations in your protocol guide."
Sarah H.