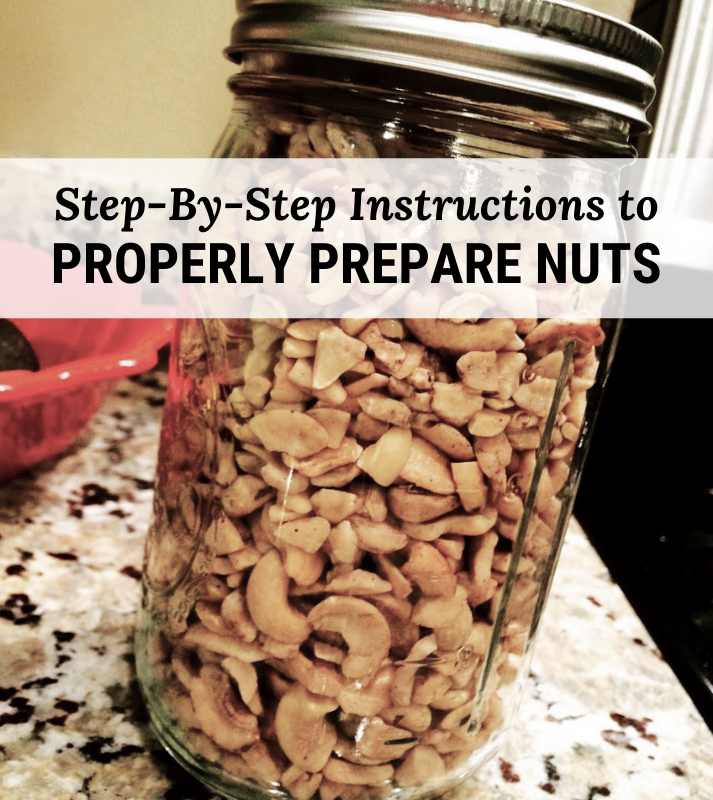 Nuts are perfect for snacks, a really yummy addition to your yogurt or salad, and are ideal for those times when you're on-the-go. However, they need to be properly prepared before eaten.
Nuts, grains and seeds contain phytic acid, which steals the nutrients from your body and makes them difficult to digest. By soaking them, the enzymes, lactobacillus and other beneficial organisms have the opportunity to break down and the phytic acid is neutralized.
Essentially, by taking the time to properly prepare them, it can make a world of difference to your gut and help prevent potential issues like leaky gut syndrome, colitis, Crohn's or Irritable Bowl Syndrome.
Plus, it's really easy to do!
Here are the simple instructions on how to properly prepare nuts.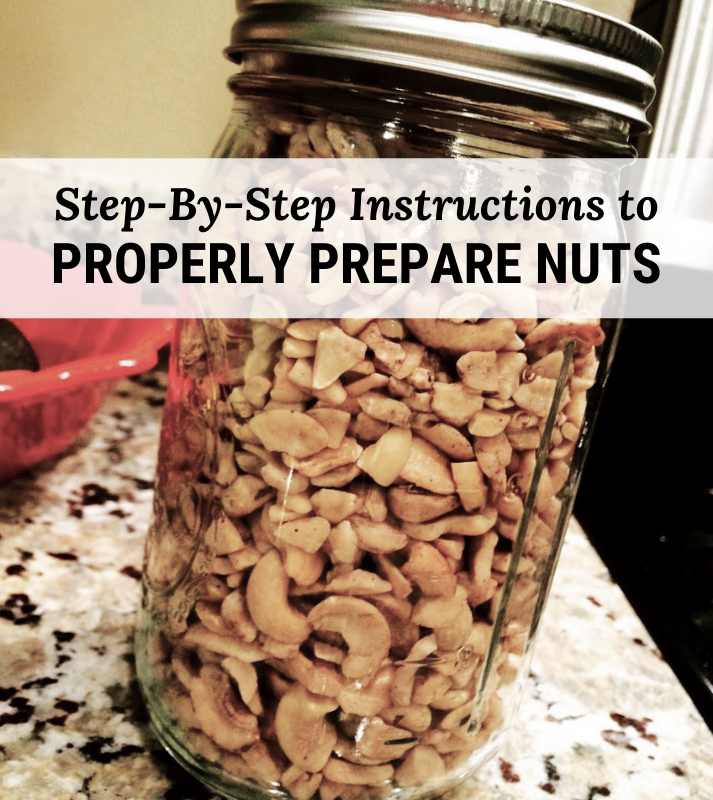 Print
How to Properly Prepare Nuts
Ingredients
Organic cashews
Sea salt
Filtered water
Instructions
Add your organic cashews into a bowl. This package is 7oz, and I purchased it from Thrive Market.
Cover the nuts with filtered water.
Next, add real sea salt. I order this Redmond's Real Salt in bulk from Thrive Market.
Mix 1 TBL of sea salt with the full bowl of cashews.
Cover and let sit on the counter for 7 hours.
After soaking, pour the nuts and water through a strainer. Shake off the excess water.
Place the nuts in one layer in a dehydrator or on a baking sheet.
If using the dehydrator, set the temperature to 105 F for 24 hours. If placing them in the oven, set the temperature to 200 F for 5 hours.
Once the nuts are dry, store them in a glass jar in the refrigerator!
---
Please Note: This post contains affiliate links. If you make a purchase using these links, there's no additional charge to you, and I will receive a small commission from the company. This helps to cover the basic costs of this website and allows me to continue providing you with free content. Thanks so much for your support!