Did you know that proteins are the building blocks of the body?!
In fact, your body uses and assembles about 50k different proteins to:
Form organs, nerves, muscles and flesh.

Act as the managers and catalysts for biochemical processes (in the form of enzymes).

Help fight infection and destroy foreign invaders (in the form of antibodies).

Deliver oxygen around the body (in the form of hemoglobin).

Regulate metabolism and almost every key function in the body (in the form of hormones).
Now, remember…not all protein is created equal!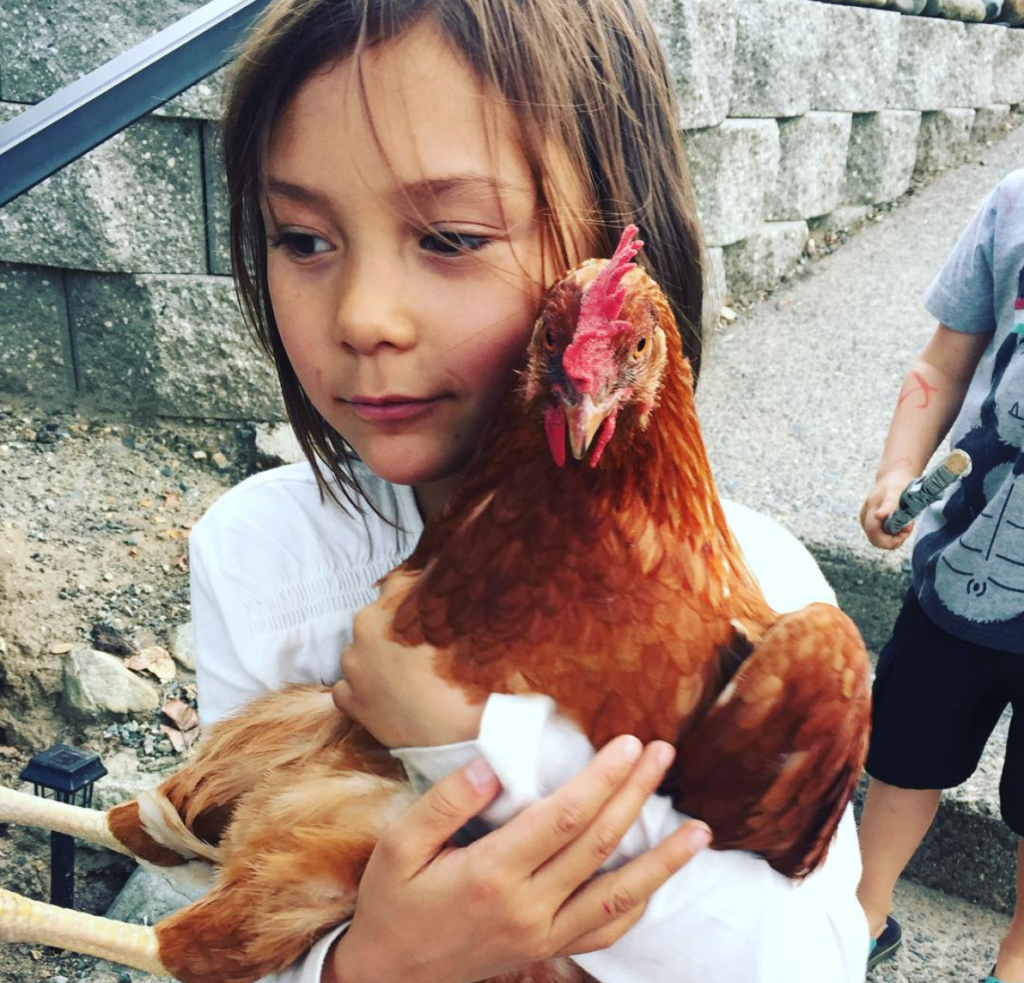 Therefore, I only recommend you eat proteins that come from good, healthy sources. This includes:
Organic, 100% grass‐fed, pasture‐raised ruminant animals (e.g. beef, lamb, bison, buffalo, elk, goat, etc.)

Organic, 100% pasture‐raised poultry and eggs (e.g. chicken, turkey, duck, etc.)

Wild caught fish and seafood, preferably smaller fish lower on the food chain to avoid bioaccumulation of heavy metals. So much of the other is contaminated with toxins like PCB's and toxic metals, like Mercury.

Organic, raw, full‐fat, 100% grass‐fed or pasture‐raised milk products (e.g. cheese, cottage cheese, milk, etc.) To learn more about pasteurization and what it does to your milk, click here.

Soaked and sprouted nuts, seeds and legumes (e.g. pumpkin, sunflower, almond, walnut, macadamia, pistachios, etc.)
So, now that we're all salivating for a yummy protein rich meal, I wanted to share one of our favorite recipes that is super easy to make and great for any busy weeknight evening or for entertaining!
Plus, the chicken part of the recipe goes really well with any selection of sides that you prefer, if green beans aren't your jam.
Hope you enjoy!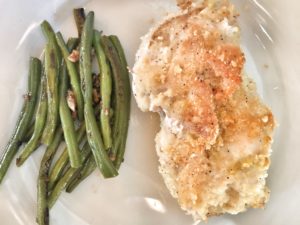 Print
Stuffed Chicken Breast
Ingredients
Instructions
Rinse chicken and pat dry. Then, pound each breast out flat, about 1⁄4 inches thick. 

Preheat oven to 375 F. Then, melt 2 tbsp ghee over medium-high heat and sauté the onions and 
mushrooms for 8-10 minutes until soft Remove from heat. 
Melt remaining 2 tbsp of ghee over medium heat and add crushed garlic. Sauté lightly. 

Place 2 large basil leaves on top of the flat chicken breast. Then, layer with onions and mushrooms. 

Roll up breast to close. Be careful to keep filling inside and secure with a toothpick. 

Repeat with all the breasts and place in an oven safe dish.
Pour garlic/ghee sauce over the breast and bake for 40 minutes.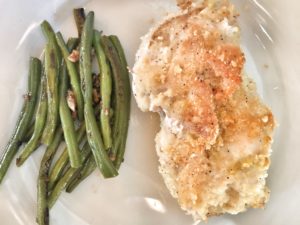 Print
Green Beans
Ingredients
1⁄2 lb green beans, washed and trimmed
2 tbsp ghee

1⁄2 cup walnuts, soaked and dried

1 tsp. garlic powder
Instructions
Bring 1 quart of water to a boil. Add green beans in to poach, approx. 3 minutes.
Strain green beans and set aside. 

Melt ghee in a pan over medium heat. Add green beans, spices and walnuts.
Cook over medium heat until heated through, about 12 minutes.
Serve with cooked chicken and enjoy!
---
Please Note: This post contains affiliate links. If you make a purchase using these links, there's no additional charge to you, and I will receive a small commission from the company. This helps to cover the basic costs of this website and allows me to continue providing you with free content. Thanks so much for your support!