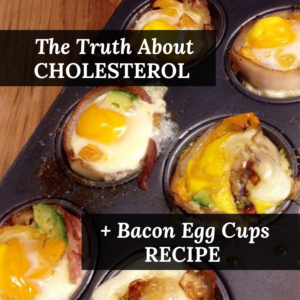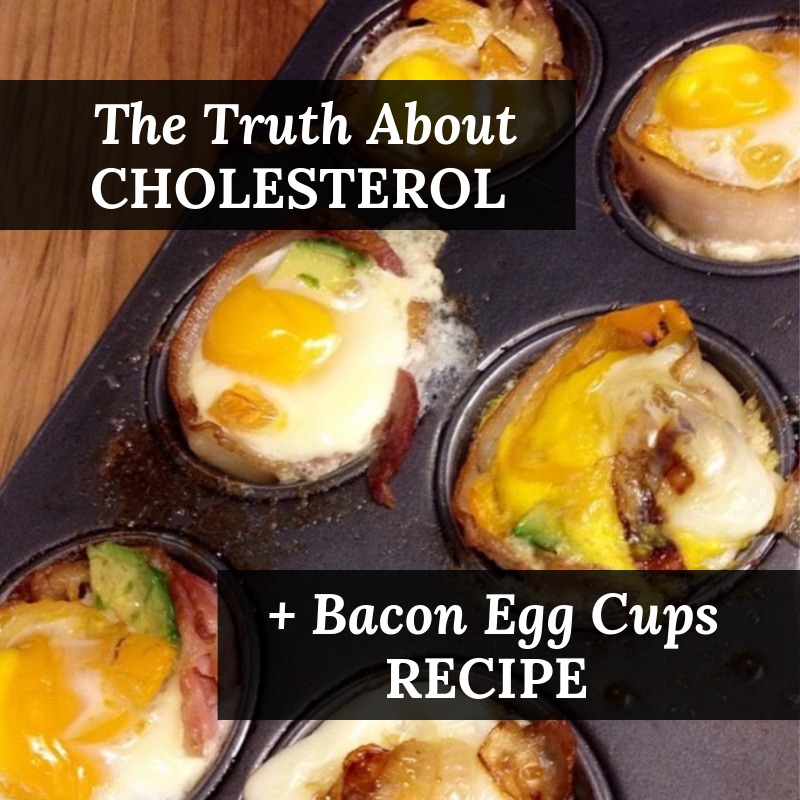 Bacon Egg Cups Recipe
Ingredients
2 tbsp. ghee
8 oz baby bella mushrooms, thinly sliced
1⁄2 medium sized onion, thinly sliced
4 tbsp. coconut oil
8 pieces turkey bacon
8 eggs
Avocado, sliced, optional
Raw cheese, shredded, optional
Instructions
Heat iron skillet over medium high heat and melt 2 tsp. of ghee.
Add mushrooms and onions and sauté́ until tender.
Rub the inside of the cups of a muffin pan with the coconut oil.
Line each muffin cup with one piece of bacon.
If using avocado, add a slice of avocado on top of the bacon.
Spoon about a spoonful's worth of the mushroom/onion mixture on top of the bacon (or avocado).
Crack an egg on top of each muffin cup.
If using cheese, sprinkle it on top of the egg.
Bake at 350 F for 20 minutes.
Recipe by Season Johnson at https://www.seasonjohnson.com/the-truth-about-cholesterol-bacon-egg-cups-recipe/