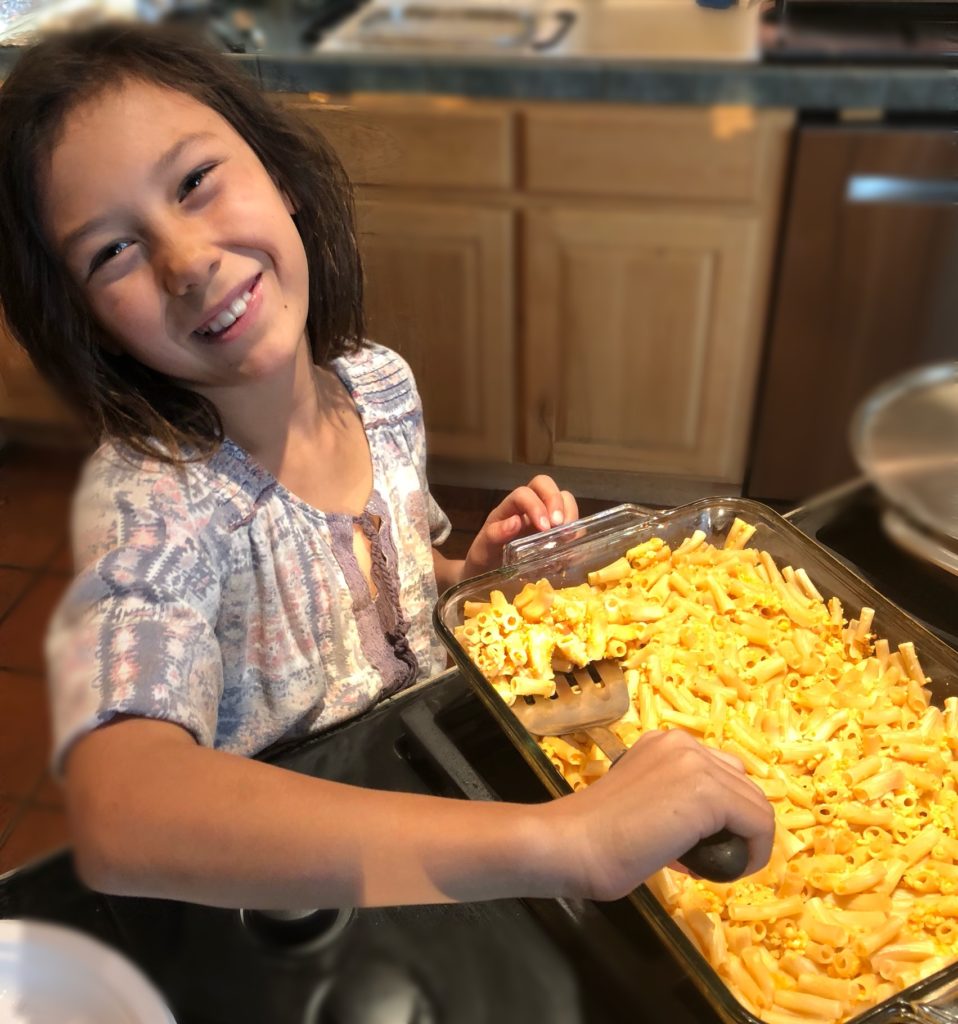 I recently polled my Instagram followers to share with me a recipe they loved but wished they had in a healthier version. There were so many great suggestions, but pasta dishes definitely topped the list and Mac 'N Cheese was the leader of them all!
Honestly, this didn't surprise me…considering Mac 'N Cheese is a huge staple to most kid's diet. However, I want to dig deeper and share with you the real reason why you should use this recipe and stay away from that all-time favorite blue box that has been around since we were kids.
Harmful Chemicals
First, did you know that most boxes of Macaroni & Cheese contain harmful chemicals, such as phthalates? Phthalates not only disrupts hormones and have been linked to birth defects and behavioral problems in children, but they were even banned from children's toys over 10 years ago!
Artificial Food Dyes
Secondly, most boxes of Macaroni & Cheese contain artificial food dyes which are made in a lab with chemicals that come from petroleum. Additionally, artificial food dyes have been linked to cancer, unexplained behavioral issues with children, migraines, asthma and skin rashes.
Food Allergies and Intolerances
Finally, we continue to see food allergies and intolerances on the rise, with gluten and dairy being two of the most common allergens. Thankfully, it's really easy to swap out the wheat noodles for rice noodles, and there are some really wonderful and healthy dairy free alternatives that will satisfy your taste buds.
All this to say, thanks to a dear friend of mine, here's our families' favorite vegan Mac 'N Cheese Recipe…although it's rare that we enjoy a vegan meal because it's really hard for us live without butter! Just serve it up with a big salad full of veggies, and if you're needing that extra protein, just add some organic shredded chicken to the dish.
Hope you enjoy it as much as we do!
Oh…and one final question…do you have a recipe that you want to enjoy in a healthier version? I'm always looking for ideas and just might feature your suggestion here in the future. Please share in the comments below, and thanks!
Print
Vegan Mac 'N Cheese Casserole
Ingredients
Macaroni Ingredients:
2 cups of Brown Rice Noodles, preferably macaroni noodles
Cheese Sauce Ingredients:
Instructions
Macaroni Instructions:
Preheat oven to 350 F.
Bring 5 quarts of water to a boil, add a dash of sea salt.
Put macaroni in pot and boil for 5-7 minutes or until tender. (While macaroni is cooking, prepare the 'cheese' sauce.)
Drain macaroni in mesh strainer and rinse with cold water.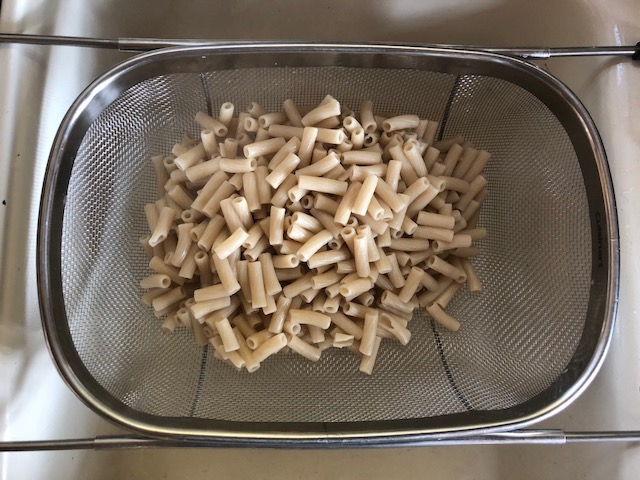 Cheese Sauce Instructions:
Combine all ingredients in a high-powered blender (I prefer Vitamix) and blend until smooth.
Please Note: The sauce will be watery, which is ok as it will improve its consistency once it's cooked in the oven.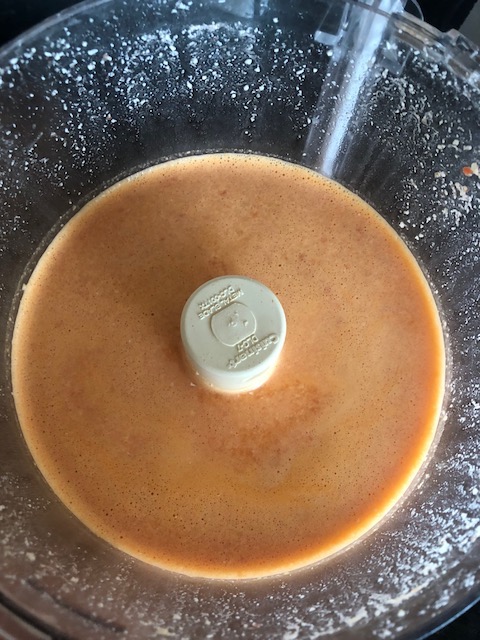 Casserole Instructions:
Place the cooked macaroni noodles in a 13x11 baking dish and pour the sauce over it.
Bake covered for 40 minutes.
Please Note: Because we love butter, I also add about 4 TBL of organic unsalted butter, cut up into chunks, on the top of the casserole before baking!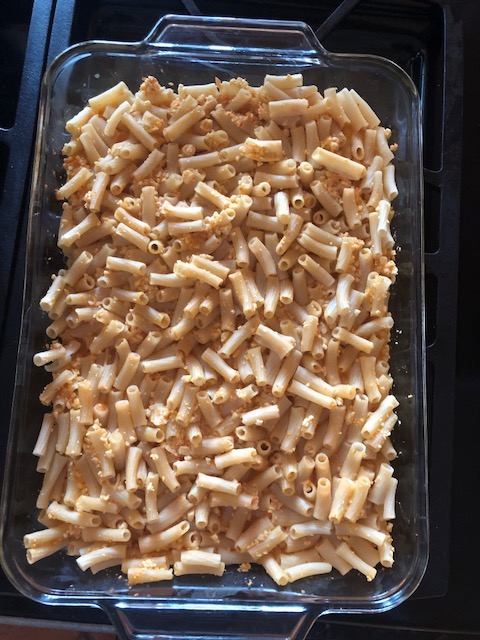 And don't forget to share in the comments below a recipe you love but would like to have in a healthier version. Thanks!
---
Please Note: This post contains affiliate links. If you make a purchase using these links, there's no additional charge to you, and I will receive a small commission from the company. This helps to cover the basic costs of this website and allows me to continue providing you with free content. Thanks so much for your support!