I'll never forget that cold January day when the UPS man arrived at my door!
He handed me a package and with a half-sarcastic tone, he said, "You're the 100th doTERRA box I've delivered today. Whatever's in here must be pretty amazing."
I laughed and thanked him…but I definitely had no idea how THAT delivery, our first ever doTERRA shipment, would change the trajectory of our life!
In fact, that same night, my 4-year old got a fever, and because I had remembered learning that Peppermint Essential Oil could help lower body temperature, I opened my new bottle and put a couple of drops on my daughter's spine. Within 30 minutes, her temperature was back to normal!
Then, on the next day, she broke out and was completely covered in painful and irritating bumps. Come to find out, she came down with the famous playground virus, "Hand, Foot and Mouth Disease." Thankfully, after a desperate call to my sister who gave me specific instructions, I applied:
Tea Tree – over the spots to soothe the discomfort and help his body do its job
Lavender – on her back to keep her calm and comfortable
OnGuard – on the bottoms of her feet to support her immune system
She woke up the next morning and was 100% back to her sassy, healthy self.
But I'll be honest…I was SHOCKED!
It was at that very moment I became an essential oil believer. And coincidentally, even though we had already decided to start using essential oils for my son who was fighting cancer at the time, I had no idea that they would also be so valuable to everyone in our household!
So, let me ask you…Are you curious as to why I chose doTERRA over all the other companies out there?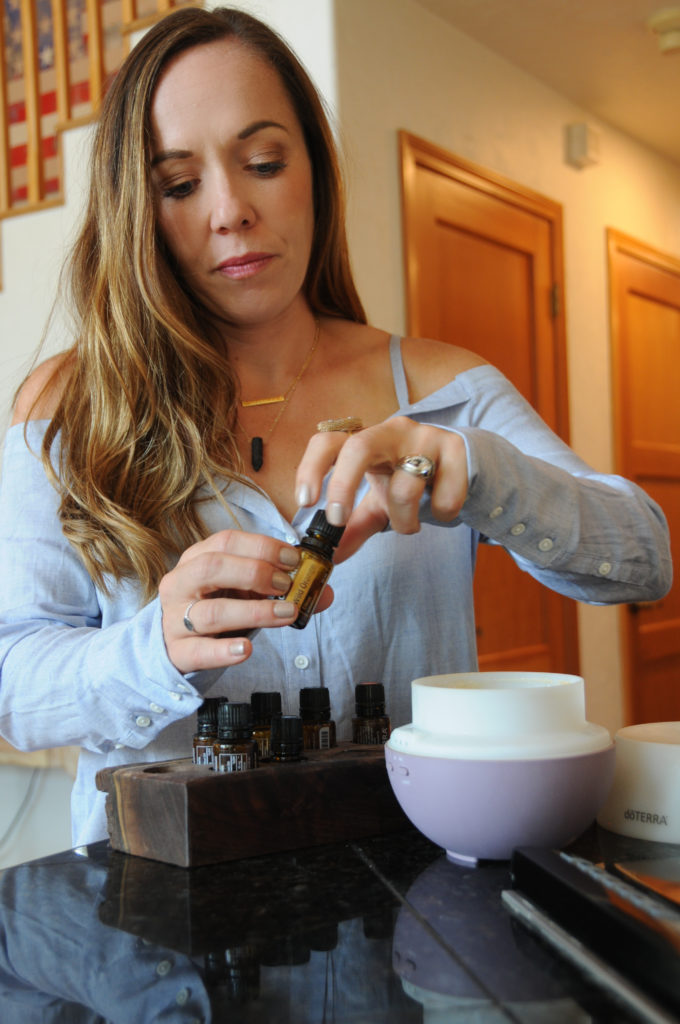 To be totally honest, doTERRA oils were brought to us at the hospital the day my son, Kicker, was diagnosed. My sister and our Naturopath gave them to us and told us what to do, and basically…we trusted them!
However, it didn't take long for us to notice that Kicker wasn't experiencing the side effects we were told he should be having. We also found that we loved the aroma of the oils. In fact, our hospital room quickly turned into the nurse's station because everyone raved about the relaxing and uplifting aroma.
It actually wasn't until I started teaching other cancer families about the steps we were taking to keep our son healthy that I realized I needed to answer the question, "Why doTERRA?'
You see, while I was helping other moms, I would often hear questions like…
"Can I use other brands?"

"What's the best brand out there?"

"Can't I just use the oils at Whole Foods?"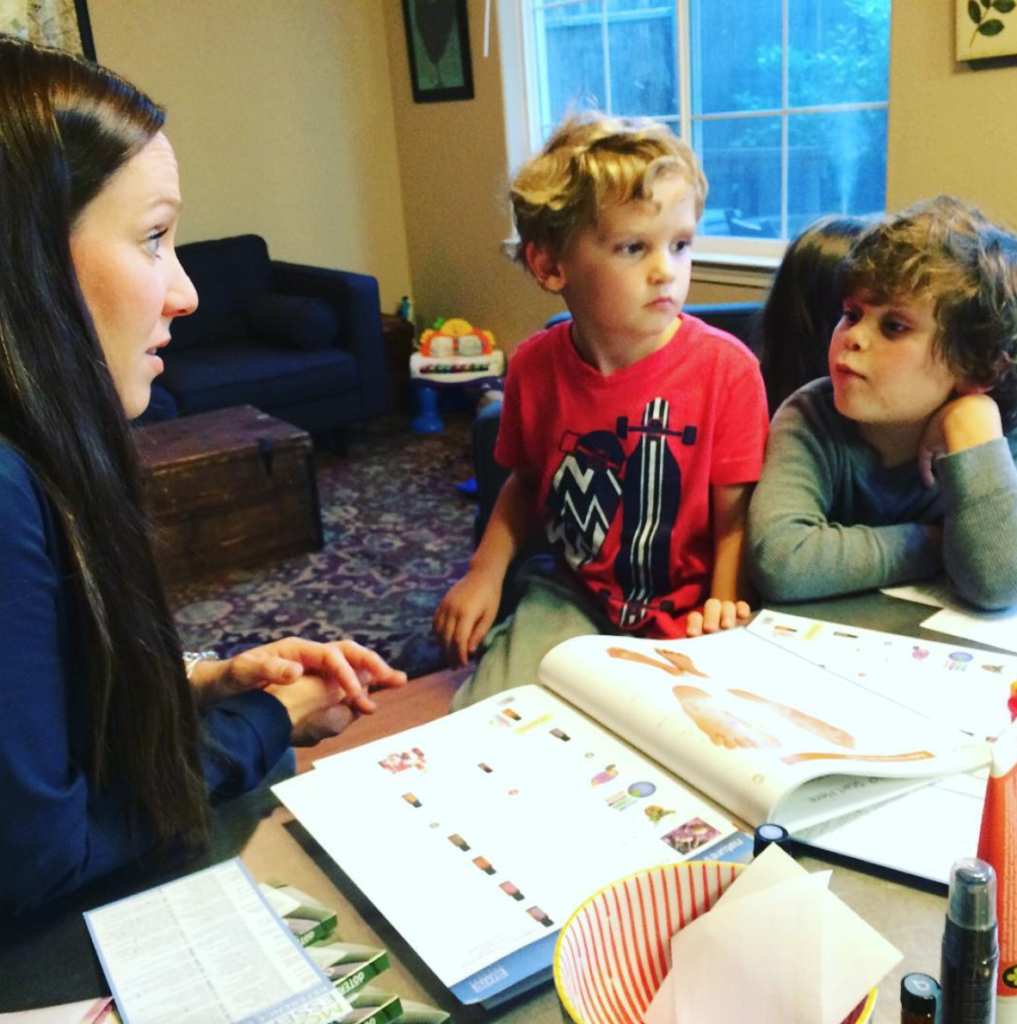 So, I started researching…and what I found was not only pretty incredible but also very alarming!
You see, just like supplements, essential oils are not regulated by the Food and Drug Administration (FDA). This means that essential oil products don't need to gain FDA approval before they're brought to the market and sold to consumers.
Thus, there are companies making claims that just aren't true. They're simply jumping into the popular and lucrative essential oil market to produce products for profit. They take short cuts on quality by adding a carrier oil and/or a fragrance to the bottle of essential oil to save on cost or even worse, use harsh chemicals and pollutants to derive the oil quickly from the plant.
Did you know that the majority of essential oils on the market have fragrance added?!
WHOA!!!
Here's why that's such a bad thing…
According to the Environmental Working Group (EWG), the average fragrance contains at least 14 different secret chemicals that aren't required to be listed on the label. Most of these chemicals are linked to cancer, hormone disruption, allergic reactions, etc., and even worse, at least 80% of these haven't even been tested for human safety!
So, as soon as I learned THAT, I researched doTERRA to make sure there was no fragrance or any chemical additives in their products, and thankfully, here's what I learned:
In our quest to provide you with the purest essential oils, doTERRA puts every batch of essential oils through an exhaustive testing protocol. We established the CPTG® process, a stringent collection of physical, chemical, and stability testing procedures that ensure our oils are free of synthetics, additives, and harmful contaminants. Through this battery of tests, we can be confident that our oils are safe when used as directed and will remain so throughout the duration of their shelf life. doTERRA is meticulous in their quality testing so that you can trust that every bottle of oil you open is truly a "gift of the earth."

Now, I also received this question a lot…"Why aren't doTERRA Essential Oils labeled "Organic?"
doTERRA follows the conventional wisdom that plants grow best and have all the best therapeutic qualities when they're grown in their native environments. For example, doTERRA's Wintergreen is grown in Nepal. Their Ylang Ylang is grown in Madagascar. And their Magnolia is grown in China. And with each location where the oils are sourced, there are different standards and certifications for how "Organic" is defined. In fact, many of the developing countries have no standards or certifications at all.
Therefore, doTERRA developed a standard of quality in which to label the oils, Certified Pure Tested Grade (CPTG). Here's exactly what that means:
Our CPTG Certified Pure Tested Grade® testing standard requires that our oil extracts be both free of other foreign materials, which is one of the main reasons for people seeking organic botanicals, and it tests for certain compounds at certain levels so that our oils meet the performance criteria for each lot of oil. If an oil fails the test, specifically pesticides, there is no secondary process for removing the pesticides or foreign matter. The oils failing the test would simply be rejected. Other than the careful distillation of the oils from the plant material, there is no other processing that takes place. They are aromatic extracts, nothing added, and nothing removed—they either meet our standard or they don't.

So, basically, doTERRA Essential Oils are even better than organic.
With the advanced and complex testing, they're able to see even the smallest components in each batch of oil. And if it contains anything that's not naturally produced by nature in the plant, it can easily be detected and rejected. This is the beauty of the Certified Pure Tested Grade process. It's also why doTERRA works with the best analytical scientists in the world…nothing gets past them!
To learn more about the testing procedures, read this.
And to learn more about how you can verify the quality of every single bottle, as well as, where each oil is sourced and the specific community it comes from, go to www.sourcetoyou.com. doTERRA is not only very transparent on this site, but it's a very informative resource too!
Finally, as I've gotten to know doTERRA up close and personal, one of my very favorite parts is their generosity and integrity.
Here's why…
doTERRA financially supports other humanitarian efforts through their Healing Hands Foundation. In fact, they've donated hundreds of thousands of dollars since 2012, when they became an official 501c3. Here's some of their projects, but what is super special is they even chose our nonprofit, KICKcancER Movement, as a receipt of a $10,000 donation!
A foundational component of doTERRA is their "Co-Impact Sourcing" Movement. This means that doTERRA sources their products from locations where they get the best chemical properties in the oils. It also means they work hard to create a positive impact to local infrastructures, schools, hospitals, jobs, co-ops and so much more! In fact, about 2/3 of the countries where doTERRA sources their oils are 3rd world countries. So, doTERRA has participated in many opportunities of changing the world and people's lives. Here's a 5-minute video that you might enjoy learning more. 

doTERRA does NOT own their own farms! Instead, they actually seek out farmers growing plants which are natively grown in that specific region and whose chemical make-up is what they desire for full therapeutic benefits. Then, doTERRA comes alongside of these farmers to support them. They learn from them, help them to improve in the areas of need and generously pay them for their hard and diligent work. To date, approximately 80% of doTERRA's oils are sourced exclusively to them!
Pretty amazing, right?
All this to say…
doTERRA's Essential Oils are…
The most pure.

Have the most beautiful aroma.

Come from a company that upholds the highest standard of integrity.

Inspires generosity through their own generous giving.

Provides educational resources to their customers and wellness advocates.
Basically, there's no match for them!
So, yes, I didn't initially choose them. However, you can see why I choose them now and am so proud to partner with them as Presidential Diamond Wellness Advocate. I get to bring health and light to the world…to YOU!
Want to Join the Fun?
If you would like to start using doTERRA Essential Oils to support your health, click here for instructions on how to create a customer account. And if you're interested in becoming one of my business partners by starting a doTERRA Business for yourself, send me a message expressing your interest. I look forward to connecting with you soon!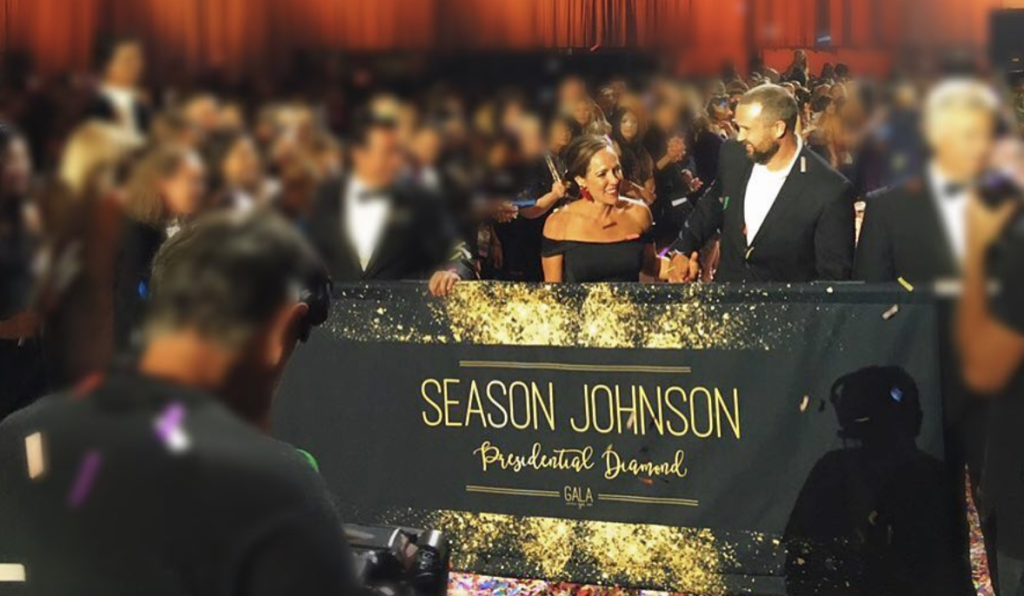 Do you have any questions or comments about "Why doTERRA?" If so, leave them below…I'll be happy to respond.