It's rare that my sweet husband, Josh, shares his heart and thoughts publicly. I'm usually the only one who benefits from his wisdom and advice.
However, after a series of bribes and possibly begging, he publicly shares his perspective on what it was like to walk through cancer with our son to try and offer hope and guidance to other dads or partners also navigating this crazy hard journey.
I cried when I read it because I not only realized for the millionth time how blessed I am to call him mine, but also how blessed we are to have him as our rock, our guide and our support. I hope this fills you with hope and life!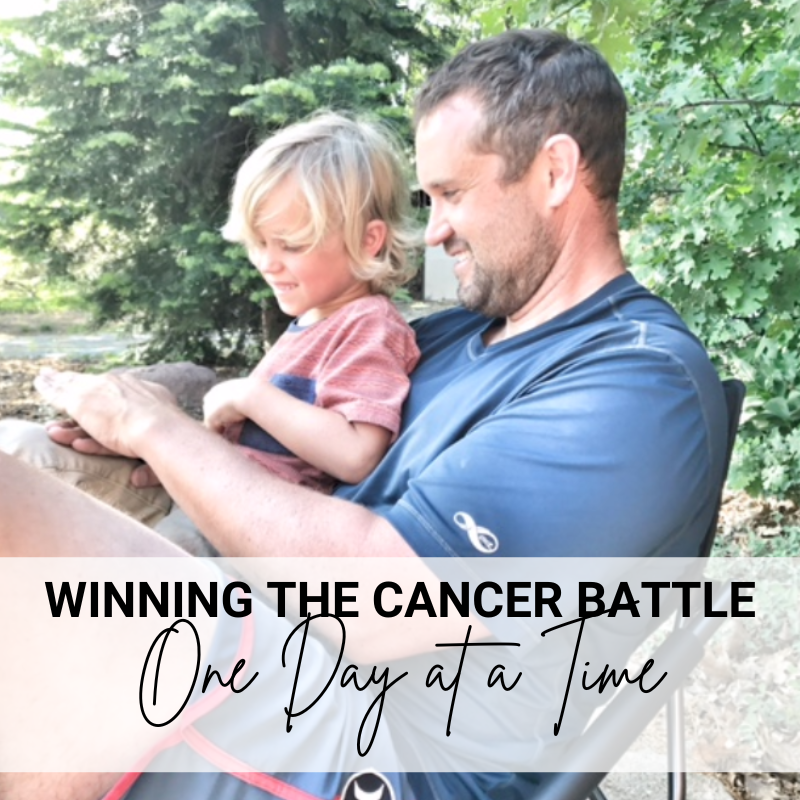 Have you ever asked yourself what it really means to live life one day at a time?
Well, several years ago, there was a California Highway Patrol Officer who was struck by a car that left him paralyzed from the neck down. After acknowledging his extreme physical and mental struggles, he was asked how he was able to continue living.
His response, "15 minutes at a time."
However, through my own unwanted circumstances, I have learned to take his response one step further…life is lived one day or moment at a time.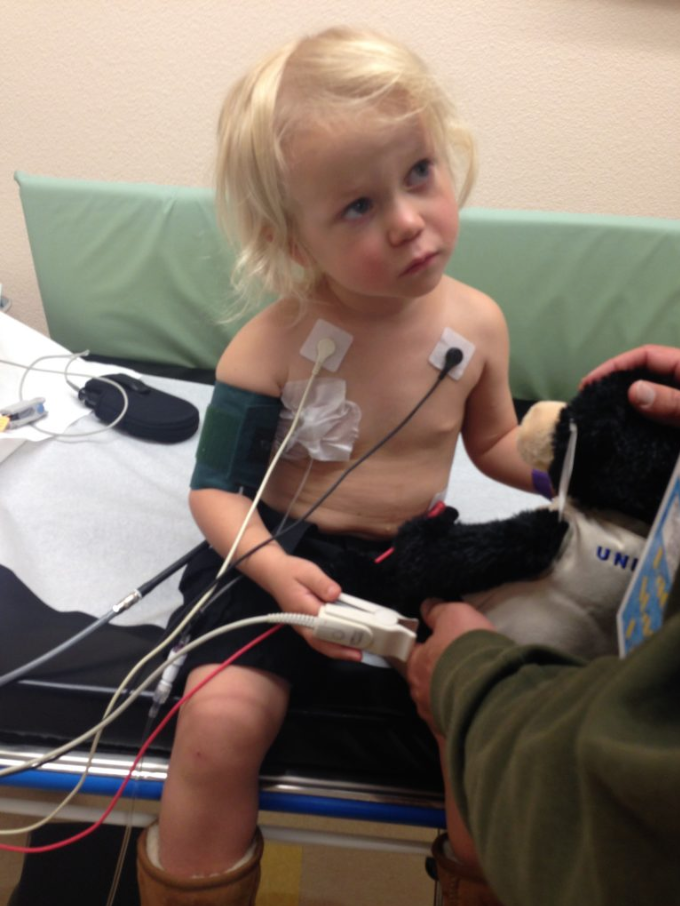 During the days that my son was in the hospital, I learned…or was forcefully trained…the truth of this.
This new reality came…
…every time the doctors poked or prodded my son.
…in each opportunity to have as much fun as possible.
…with the seconds away from the hospital.
…in the moments of choosing to celebrate life and our time together.
The list could go on and on.
And yes, I do understand there are other ways people force themselves into the moment. For example, every time someone skis or bikes down a steep hill or when a person chooses to jump off a cliff, I know they place themselves in a situation that forces their mind into a moment of survival because every second, every step, and every decision counts.
However, cancer does the exact same thing!
I remember having to force my wife to eat because she refused for the first three days after my son's diagnosis, and it's still all to clear in my mind hearing my brother say, "you have to do this" while literally carrying me the entire way home because I couldn't stop sobbing. 
Yet, my wife quickly found her "Mommy Beast Mode," and even though she would have to force herself to go to sleep, she became determined to spend every moment of her life to finding a way to help my son fight!
And for me, there was no other choice! Fighting, especially with what my wife was learning, was the only way forward.
My point is this…if you are in this "war" for survival, then NOW is time to be "in the moment!"
Pray with all of your heart…
Study what organic really means when it comes to the food you put in your mouth…
Think about detoxing the cancer out and not just killing it…
Be open to the benefits of essential oils…
Take time to learn…
Seek additional help from practitioners and holistic doctors…
THIS is the time to fight for survival!
And most importantly, please don't just leave everything in the hands of the big business driven oncologist.

Don't get me wrong…
…it took my son getting cancer for me to start listening to my wife's "hippy" ways, but I learned to be in the moment because one more moment with my son was worth sacrificing anything I could imagine.
No sugar…easy.
Traveling to multiple doctors…no problem.
Going broke on holistic treatments…I could care less.
But seeing my son suffer…worse than all of my sacrifices combined.
I know changing habits sounds overwhelming because we did our battle for three and a half years. During that time, some moments felt so quick and short, while other moments felt long and never-ending!
I get how hard it is!
But what I am asking you is to simply win the battle for ONE day!
That one day will give you the power to win another day, and another and another. And what I don't want to happen to you is for you to find yourself falling prey to the old saying, "a year from now, you will wish you had started today."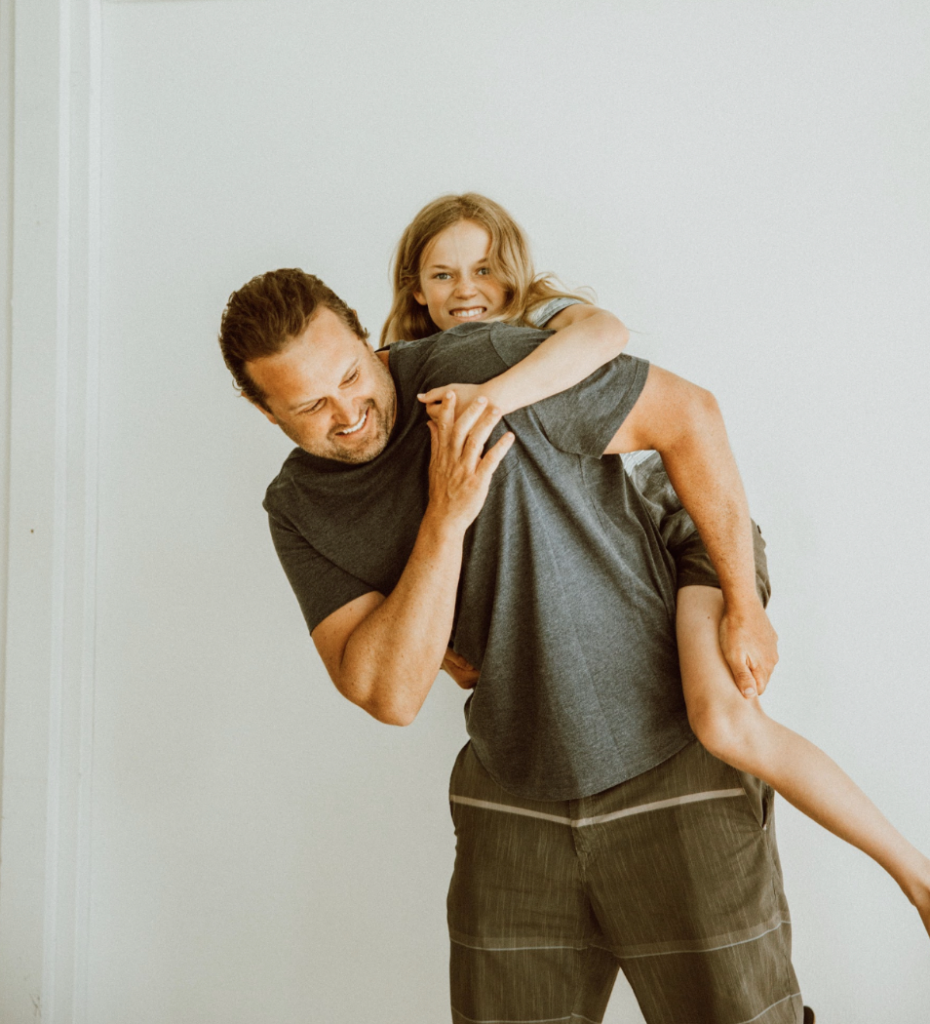 I used to pray every single day that God would give me Kicker's Leukemia. My kid…your kid…deserves every possible chance to beat this terrible disease, and as his parent…your kid's parent…we need to not only be motivated but obsessed with giving them the absolute best hope!
So, may you choose to fight this war this moment, and please know, I will be praying for your precious moments, for your energy and for your loved one's health. And let's both remember to always hug our kids every single day!
---
Please Note: This post contains affiliate links. If you make a purchase using these links, there's no additional charge to you, and I will receive a small commission from the company. This helps to cover the basic costs of this website and allows me to continue providing you with free content. Thanks so much for your support!