You guys are going to love this post from my dear friend and fellow essential oil enthusiast, Dana Moore. If you know me, you know that I'm anything BUT a DIY'er. In fact, I run the complete opposite direction when it comes to making anything crafty or creative.
However, there are 2 exceptions to my DIY avoidance. 1. If it involves making food because I do a lot of that! And 2. a new found obsession with making my own cleaning and body products using essential oils.
So, what changed?
Well, I'll be honest…Dana created the cutest line of essential oil labels and supplies, and I just HAD to give them a try. What can I say…I'm a sucker for cute labels. 🙂 So, even if you're not a DIY'er, you'll find this information helpful and informative. And perhaps, you'll even make your own first-ever cleaning spray. 🙂
Hi! I'm Dana and there was a time in my life when I didn't know anything but DIY.
Most people get hooked on DIY projects for two main reasons; it's more affordable and it's a creative outlet. When the economy crashed in 2008, I wanted and needed both, and I quickly became the woman that pulled over to inspect other people's trash, dragging home things I was certain I could transform into treasure.
Since our days of unemployment, things have changed drastically and we now run a thriving dōTERRA business and most DIY projects cost me time, which I don't have a lot of. So instead of dragging home dressers to refinish, I have pushed my creativity toward all things essential oils. I'll show you what I LOVE to DIY now. It's so easy and fun, and you'll feel better about your existence on this planet.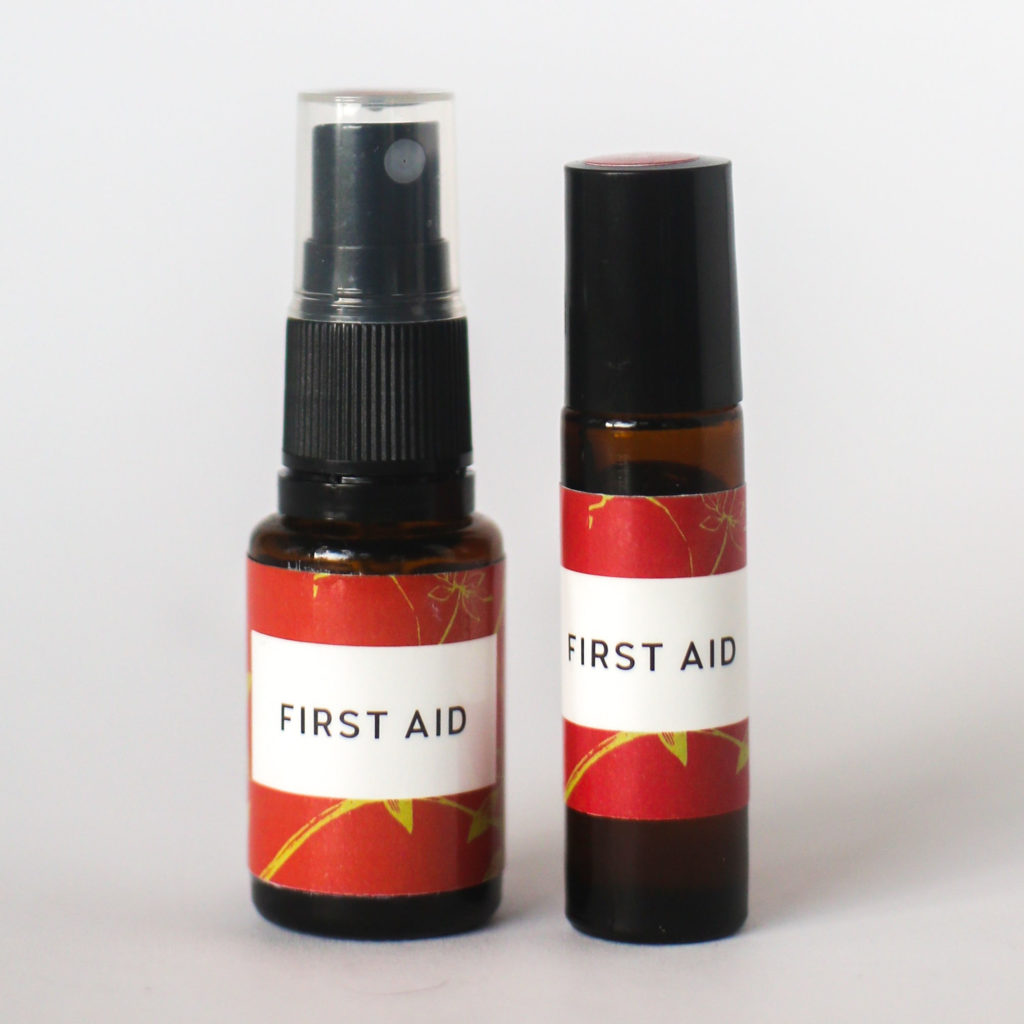 If you're an essential oil lover, you've probably found yourself thinking, "I wonder if they have a recycle program for these cute 15 ml bottles."
I'm all for recycling, but to ship empty bottles is costly and increases our carbon footprint, which is exactly the opposite of taking care of our planet. I'm an avid recycler, don't get me wrong, but when you can reuse something, that's actually the most eco and budget friendly approach. Because up-cycling is better than recycling, I created a label line that helps you to repurpose with ease.
Not only are they pretty to look at, they're functional too.
This is what you do to create your own line of up-cycled sprays:
Save your empty bottles. If you have a dishwasher, use it to wash and sanitize the bottles. You could also boil them in water to remove the label and any sticky residue. If there's any residue left on your bottles, Lemon Essential Oil will take it right off. Just rub a few drops on the sticky parts and wipe with a cloth.
Now that you have a collection of high quality amber bottles ready to be revamped, you're ready to make a variety of sprays that will serve you in every room of the house. You can also make a bunch of the same thing, like a First Aid blend, to pass out to your friends at a soccer game or give as gifts. To help, you can snag our labels here and grab our spray tops to replace the orifice reducer and lid.
Finally, we've developed recipes to help guide you as you up-cycle your bottles. Even though I've been experimenting with oils for over a decade, I still appreciate a tried and true recipe. You can download some of our free favorite recipes here.
The DIY possibilities are endless with essential oils. So if you have a favorite that you'd be willing to share, please leave it in the comments below.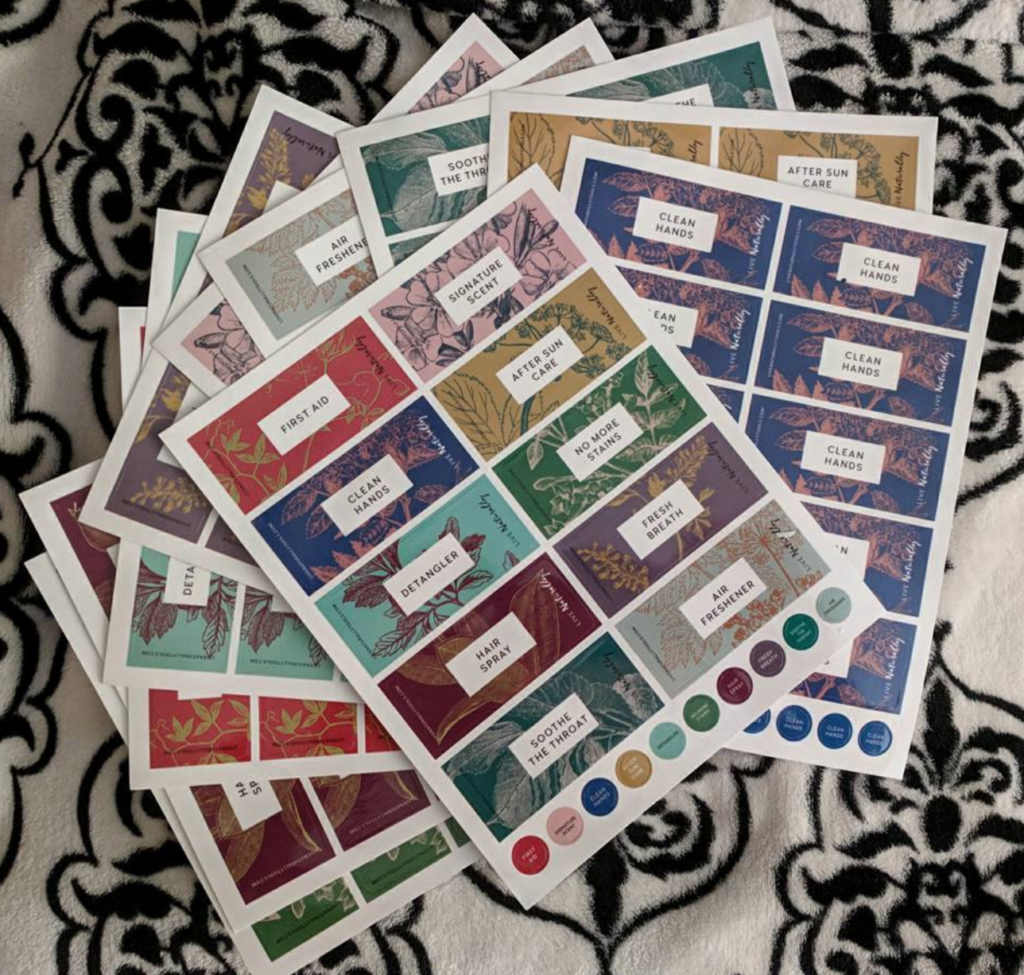 ---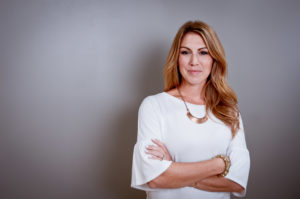 Dana Moore has always been a life-long health enthusiast and a natural educator. She was introduced to the concept of essential oils over a decade ago and was instantly intrigued. 3 years ago, Dana and her husband Nate decided to dive into the business of dōTERRA, as it was evident that this was an every growing part of their lives. From that moment on, they have been actively teaching classes and mentoring others and have rank advanced to Presidential Diamond. Nate, Dana, their 4 children & 2 puppies live in SE Wisconsin. 
Dana is passionate about the simplicity of daily life and looks for ways to make healthy things easy, so it's a natural choice. She and Nate are also adventure seekers and love travel, take risks and make brave choices.
---
Please Note: This post contains affiliate links. If you make a purchase using these links, there's no additional charge to you, and I will receive a small commission from the company. This helps to cover the basic costs of this website and allows me to continue providing you with free content. Thanks so much for your support!