I'm thrilled to introduce you to my second mom, Kim Schuette! She established Biodynamic Wellness and is not only the reason that I'm even in the nutrition field, but she was a key part of our holistic team when my son was fighting cancer! 
Our conversation is focused on detoxification, why it's an important part of healing the body when it comes to cancer, and three specific therapies that can be foundational in most people's cancer healing journey. Plus, we discuss the importance of having a team outside of your oncologist and the difference between drainage therapies and detox therapies. 
This was such a precious conversation, and I'm sure you're going to appreciate her wisdom as much as I did!
Links:
---
About Kim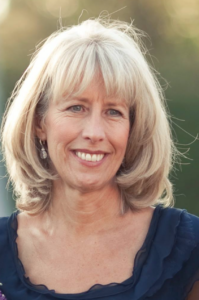 Kim's passion for and study of nutrition and holistic health began at the young age of 16. And she was in private practice in the field of nutrition since 1999. She earned her certification as a Certified Nutritionist in 2002 and established Biodynamic Wellness. As her referral base grew, she began growing her practice by mentoring other nutritionists to develop a strong coherent team committed to supporting families in their many health challenges. Kim utilizes the dietary principles taught by Weston A. Price, D.D.S. along with real food-based nutritional therapies and biotherapeutic drainage therapy to support gut and digestive disorders, male and female hormonal imbalances, ADD/ADHD challenges and autoimmunity.
Kim introduced the GAPS Diet to clients in 2006. And in 2011, she became a Certified GAPS™ Practitioner under the guidance of Dr. Natasha Campbell-McBride. She incorporated blood chemistry, salivary hormone testing and hair mineral analysis when needed. Kim taught numerous seminars on topics ranging from mindful conception and female hormonal concerns to children's health, healing with the GAPS Diet and transitioning to a whole foods diet. Kim received the Activist Award from the Weston A. Price Foundation in 2012 for her work in children's nutrition and preconception nutrition. She served on the Board of Directors of the Weston A. Price Foundation, as well as the San Diego Chapter co-leader of the Weston A. Price Foundation.
Podcast: Play in new window | Download