Is your ability to focus and maintain your energy like the song from Toby Keith…"I'm not as good as I once was'?
As you get older, you notice that you feel like the same person, but your body…well, it disagrees. Am I right?
I've heard variations of this "story" from so many people, which is why I'm writing this 3-part series to give you my best strategies on how you CAN be as good as you one were!
Click here to read part 1 about my discussion on the foundational importance of good nutrition.
Today, Let's Focus on The Next Step: Supplements
You may be thinking…"If I'm eating healthy, why do I need supplements?" 
Well, the answer is simple. 
First, many people haven't been eating the way we were designed to for a long time. This leads to deficiencies that could take months or years of consuming the best quality foods from ideal sources to overcome. Essentially, supplements will get you where you want to go faster.
Second, most food, even organic, isn't farmed exactly as it should be. Unfortunately, most farmland is devoid of nutrients. It's never given a chance to "rest" and replenish itself with the minerals and vitamins necessary for ideal food production. 
Therefore, to boost your nutrient stores and overcome deficiencies more quickly, I encourage you to consider taking some high-quality supplements. 
I'm NOT talking about your drug store gummy bear vitamins here.
In fact, a very low percentage of all the supplements on the market are good for your health. You want something that's tested, guaranteed pure, and food-grade, which means that the nutrients are in their natural state and your body recognizes it as food. They're not synthetic forms of nutrients made in a laboratory.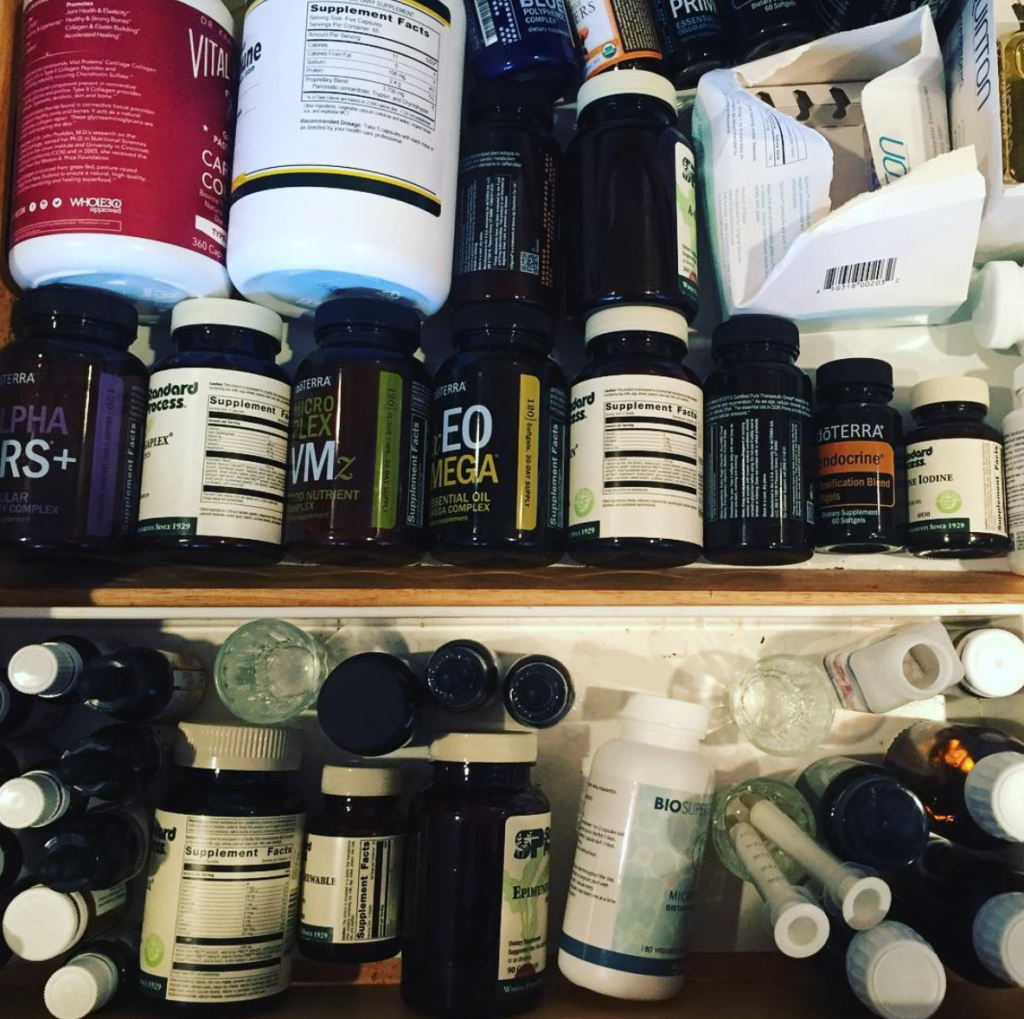 Here's My Favorite Foundational Supplements:
It comes with 3 amazing products, and after taking them consistently, I've personally seen a huge difference in my own energy levels. They've helped me get rid of my anxious feelings, quit depending on my afternoon cup of coffee, and increased my libido. The pack includes::
1. Life Long Vitality: Alpha CRS+
This is the healthy cell complex. Every cell in your body has a source of energy in it, and this helps to provide fuel directly to those cells. It also…
Contains natural botanical extracts that support healthy cell function and metabolic factors for cellular energy.

Reduces oxidative stress to DNA and other critical cell structures.

Supports mental clarity and brain function (with Ginkgo biloba, Coenzyme Q10, Quercetin, Alpha-Lipoic Acid, and Acetyl-lcarnitine).
2. Life Long Vitality: xEO Mega
This is a combination of essential oils and omega fatty acids that the body needs but can't produce on its own. More specifically, it…
Contains essential oils: Clove, Frankincense, Thyme, Cumin, Wild Orange, Peppermint, Ginger, Caraway, and German Chamomile.

Supports joint, cardiovascular, brain health, immune function, eyes, nervous system, and healthy skin.

Contains marine and land-sourced omegas (EPA, DHA, and other omegas) harvested from anchovy, sardine, & mackerel.

Contains Vitamins D & E.
3. Life Long Vitality: Microplex VMz
This is a food nutrient complex, and these nutrients should be in our food supply. It includes…
22 bioavailable essential vitamins and minerals that are deficient in our modern diets.

Contains whole food botanical blend of kale, dandelion, parsley, broccoli, kelp, brussels sprouts, cabbage, and spinach.

Balanced blend of antioxidant vitamins A, C, and E.

Energy complex of B vitamins.

Calcium, magnesium, and zinc for optimal bone and metabolic health.

Your Gut Health Is the Key to All Health!
Philippe Pinel was the founding father of psychiatry, and he once stated, "The seat of insanity lies in the gut."
He also lived in a time before pharmaceuticals. So, for every patient that came to see him, he would work on their gut! 
Think about this for a second…
When you drink alcohol, it goes into your gut. However, you feel it in your brain. Whereas, when you get nervous in your thought, you feel it in your stomach. 
So, it makes sense, right?
When your gut health is compromised, it has a trickle down effect on the rest of your entire body…and mind. From increased inflammation, poor immune system function, and stomach pain to mental and emotional disorders, auto-immune disease, cancer…it ALL begins in the gut! 
So, taking care of your gut health is critical to your overall health. This will in turn boost your brain clarity and energy levels.
Unfortunately, pretty much anyone who's been exposed to the Standard American Diet will have some form of a compromised gut. Chemicals, pesticides, pharmaceuticals, pollution, plastic, sugar, household cleaners, detergents, antibiotics…the list could go on forever…ALL have a direct negative impact on your gut health.
Therefore, you need to take proactive steps to help it heal and keep it healthy.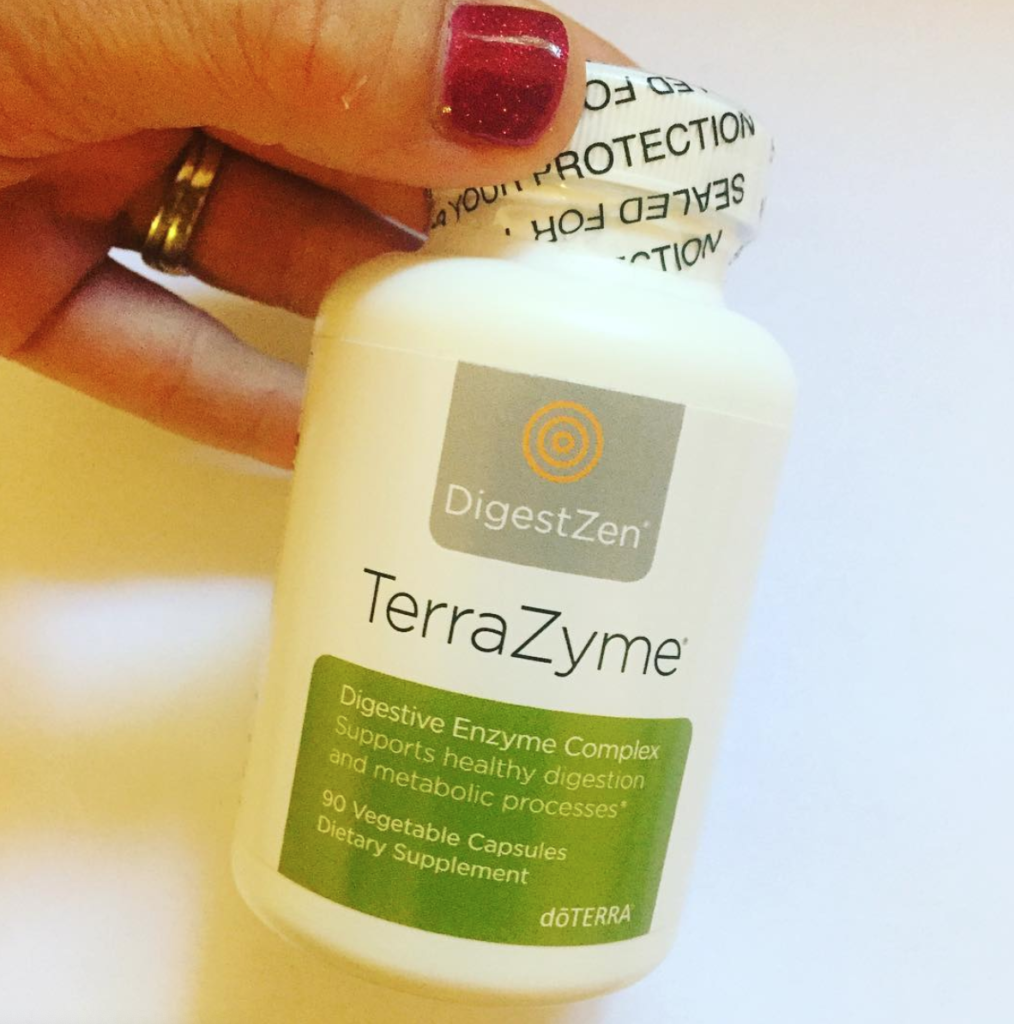 Here Are My Favorite Gut Support Supplements:
1. TerraZyme: Digestion Support 
Most people have trouble with digestion. They eat too fast, don't chew enough, and are low in the critical stomach enzymes that properly break down food so they can utilize the nutrients they're ingesting. In fact, 90% of people are deficient in hydrochloric acid.
Therefore, I recommend TerraZyme. It's gentle and a powerful digestive enzyme that helps to break down your food by…
Providing active whole food digestive enzymes that we miss in our nutrient lacking diets! 

Helping you digest proteins, fats, complex carbs, sugar, and fiber. 

Strengthening the production of enzymes that are important for healthy digestion.

Promoting GI comfort and food tolerance.
Probiotics are all the rage and are now being added to every food out there. Unfortunately, the quality of most products on the market is quite low, not to mention if they're even good strains of flora. 
Additionally, when you don't have enough good bacteria, you open the door to a myriad of physical and cognitive issues. And even though you may have a lot of bacteria in your body, you want to ensure that you have more good than bad.
This is why I love doTERRA's PB Assist+.
It's double encapsulated to ensure the probiotics end up at the right place in your digestive tract. It also has 6 different strains of probiotics, AND it has prebiotic fiber, which is food for the probiotics to eat once they arrive at their destination. It also…
Promotes colonization of friendly digestive flora.

Boosts digestive immunities.

Assists in relieving digestive discomfort.

Encourages friendly bacterial growth.

Supports optimal metabolism and absorption of food.
And if you're looking for a probiotic for kids, doTERRA's PB Assist Jr. is a great option. 

Finally, Let's Talk About Mitochondria Support. 
Mitochondria are the digestive system within your cells. They're the literal foundation of where energy is made in the body. 
If your mitochondria are sick, tired, and suffering, so are you because it's the mitochondria are responsible for taking in the nutrients you ingest, breaking it down, and turning it into energy. 
With low energy, it's likely that your cells are not healthy, and your adrenals are fatigued. And even though it may be tempting to drink some sort of an energy drink, that will only address your symptoms at a high level. Whereas, by taking care of your mitochondria and supporting your adrenal glands, you'll addresses your fatigue at the cellular level…the very foundation of where your energy begins. 
Here Is My Favorite Mitochondria Support Supplement:
This supports the work and process of your mitochondria by:
Promoting the efficient production of ATP in the mitochondria of the cells.

Enhancing stamina and efficient use of oxygen within our bodies.

Supporting metabolic adaptation for diverse activities, from movie watching to marathon running.

Improving mental energy.
Final Thoughts
While each of the above supplements will address a fundamental part of your body system, together, they all work in combination to improve function, health, and vitality of your body. 
To purchase these supplements at wholesale cost, click here for more information or contact me here.
And to continue with the other steps on how you can support your body to improve your focus and energy, click here for Part 1 and come back next week for Part 3.
Do you have any other additional questions about supplementation? If so, add them to the comments, and I'll be happy to help!
---
Please Note: This post contains affiliate links. If you make a purchase using these links, there's no additional charge to you, and I will receive a small commission from the company. This helps to cover the basic costs of this website and allows me to continue providing you with free content. Thanks so much for your support!