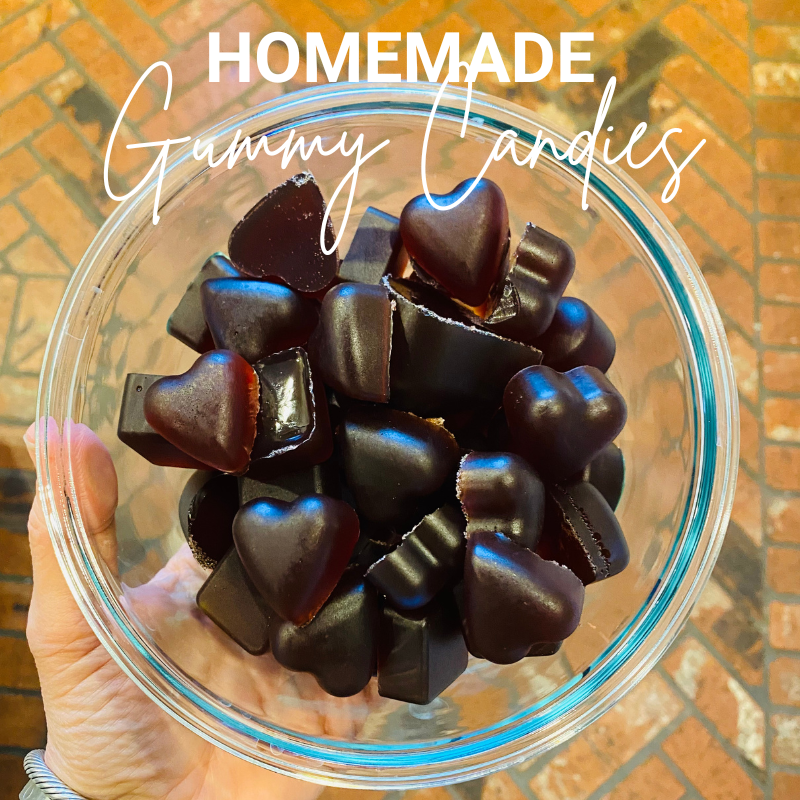 Homemade gummy candies are a wonderful immune boosting treat for kids, particularly because they are made with grass-fed beef gelatin.
Gelatin is an incredible nutrient to help support healthy gut and healthy brain function, and because 85% of our immune system is located in the gut, this is especially important!
These gummies are incredibly easy to make and can be flavored to your liking. Also, store them in the refrigerator to help preserve the freshness.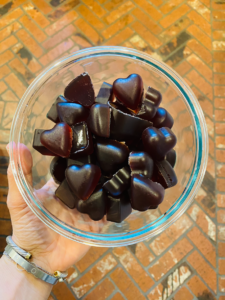 Print
Gummy Candies
Instructions
Add gelatin and juice to a small sauce pot and let it sit (bloom) until it becomes more solid-jello like.
After it has fully bloomed (about 3-5 minutes), turn on low heat and add raw honey. Then, whisk to thoroughly combine (until the mixture is melted and gelatin has dissolved).
Pour warm mixture into glass pan or silicone molds and place in fridge for 2+ hours.
Enjoy!
Note:
*When purchasing Perfect Supplements Beef Gelatin, use the following coupon code to receive 10% off: SEASON
---
Please Note: This post contains affiliate links. If you make a purchase using these links, there's no additional charge to you, and I will receive a small commission from the company. This helps to cover the basic costs of this website and allows me to continue providing you with free content. Thanks so much for your support!