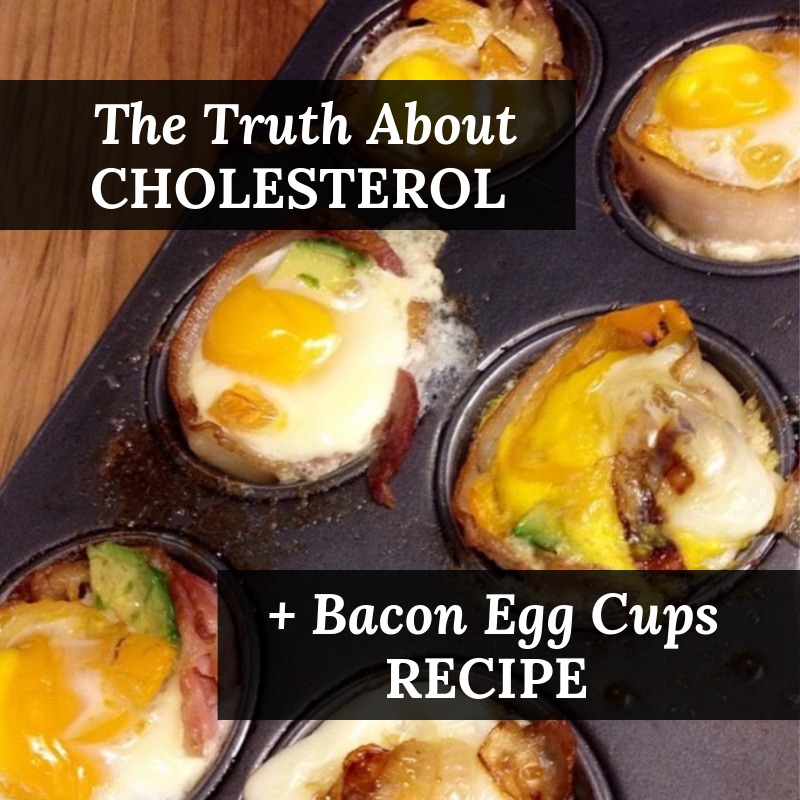 Many people are under the misconception that eating eggs leads to high cholesterol levels in the body. This couldn't be further from the truth.
In fact, you couldn't possibly consume the amount of cholesterol in a day that you needed to stay alive. Therefore, your liver actually synthesizes it.
That being said, high cholesterol levels in the body are not from cholesterol rich foods. It's due to inflammation from a diet full of grains, sugars and processed foods. So, increasing healthy fats in your diet will help lower the inflammation in your body, which will ultimately lower your cholesterol levels.
I actually eat 3 over easy eggs from our local organic farm every morning for breakfast. However, because that can sometimes get boring, I also like to change things up with this Bacon Egg Cups Recipe.
Enjoy!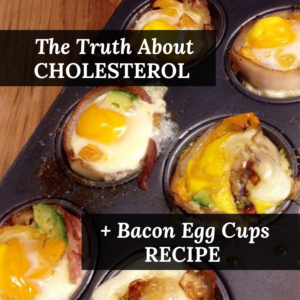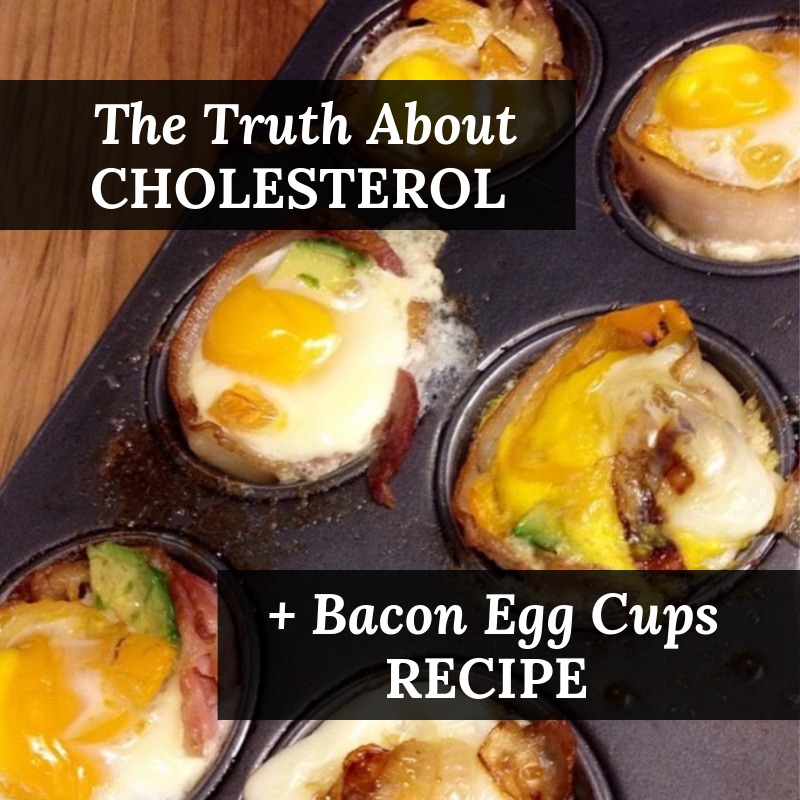 Print
Bacon Egg Cups Recipe
Ingredients
2 tbsp. ghee
8 oz baby bella mushrooms, thinly sliced
1⁄2 medium sized onion, thinly sliced
4 tbsp. coconut oil
8 pieces turkey bacon
8 eggs
Avocado, sliced, optional
Raw cheese, shredded, optional
Instructions
Heat iron skillet over medium high heat and melt 2 tsp. of ghee.
Add mushrooms and onions and sauté́ until tender.
Rub the inside of the cups of a muffin pan with the coconut oil.
Line each muffin cup with one piece of bacon.
If using avocado, add a slice of avocado on top of the bacon.
Spoon about a spoonful's worth of the mushroom/onion mixture on top of the bacon (or avocado).
Crack an egg on top of each muffin cup.
If using cheese, sprinkle it on top of the egg.
Bake at 350 F for 20 minutes.
---
Please Note: This post contains affiliate links. If you make a purchase using these links, there's no additional charge to you, and I will receive a small commission from the company. This helps to cover the basic costs of this website and allows me to continue providing you with free content. Thanks so much for your support!