As I walked into the Nutritional Therapy Conference Vendor Area, I saw a man crawling around on all fours. He had a huge crowd gathered around him, and of course, I was curious. So, I joined in…and quickly learned that this man was brilliant!
Mr. Darryl Edwards, the brilliant mind behind Primal Play, not only taught how to use your body in movements that built muscle and promoted longevity, but most importantly, he promoted HAVING FUN while moving. And after seeking him out and having the privilege of getting to know him better, I learned that we share a mutual passion of helping those who are fighting cancer and that he's an expert in how to use movement to help promote healing!
So I asked Darryl to share with you, my lovely readers, all about this important topic. 
Physical activity is beneficial both for cancer patients who are undergoing treatment and for anyone else who wants to live a healthy lifestyle that reduces the risk of cancer. Research has shown that it's safe and helpful for many people with cancer to exercise. It's also shown that being physically active can help to prevent several types of cancer too.
Whether you're someone who has cancer and wants to remain as healthy as possible and assist your recovery or you're someone who wants to reduce your chance of developing cancer, here are some of the ways that you could benefit from regular exercise.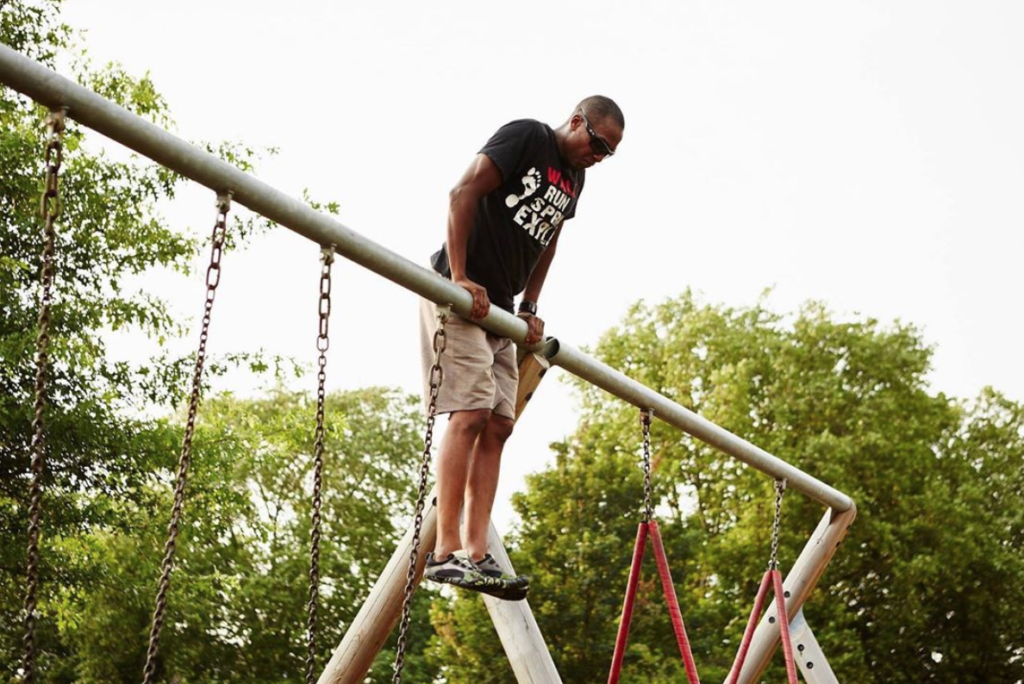 Physical Activity for Cancer Treatment
Research has shown that both during and after cancer treatment, the same level of exercise is recommended as for the rest of the population. Most recommendations for physical activity guidelines are usually around 30 minutes per day of moderate-to-vigorous intensity aerobic exercise, five days a week. In addition to this, there should be two to three resistance exercise (e.g., strength training) sessions each week targeting the major muscle groups.
Everyone is different, however. So it's a good idea to speak to your doctor and take your current fitness levels and ability into account.
Exercise when you have cancer and during treatment can have a range of benefits that improve your quality of life.
1. Lift your mood
First, regular exercise can lift your mood. The impact of having cancer and cancer treatment can negatively affect your mood and even lead to anxiety and depression. But research has shown that women who have had breast cancer are less likely to be anxious or depressed if they exercise four times a week, for half an hour each time. Other studies have shown that women with breast cancer at all stages have improved quality of life in many areas.
2. Combat fatigue
Regular exercise might also be able to combat fatigue during cancer treatment. Several studies have examined this, including one that shows that patients having radiotherapy were able to do more than the 10,000 recommended steps for healthy people each day after following a program of moderate exercise. Cancer treatment can cause tiredness and fatigue, but, although it might seem counterintuitive, exercise can help to combat this.
3. Prevent decline in cardiorespiratory and muscular fitness
Exercise programs undertaken during chemotherapy helped prevent declines in cardiorespiratory and muscular fitness, and even led to improvement too.

4. Combat bone thinning or osteoporosis
Another benefit of physical activity is that it can help to combat bone thinning or osteoporosis. Bone thinning can be a risk for post-menopausal women who have had hormone-dependent cancers and cannot have hormone replacement therapy. It can also be an issue for people having certain types of cancer treatment. Weight-bearing exercise, such as running, helps to strengthen bones, joints, and other parts of your body too.
5. Reduce risk of death and recurring cancer
Some studies have even shown that there could be less risk of death and less risk of cancer recurring for people who exercise regularly. One study has linked physical activity to a lower risk of death for women with breast cancer, while a further two found a reduced risk of death and cancer recurrence. Regular physical activity has also been linked to reduced recurrence and death in colorectal cancer patients and men with prostate cancer.
Caution
Although physical activity can have several benefits for people with cancer, it's also essential to be careful. There are times when exercising might not be the best idea. So, it's always helpful to discuss exercise with your doctor and other health professionals such as physical therapists. They can advise you about whether exercise can help you both during and after treatment. They can also inform you about the best ways for you to exercise.

Physical Activity for Cancer Prevention
Physical activity can also help to prevent cancer. In particular, it's helpful in preventing breast cancer and bowel cancer. Exercising can help to prevent breast cancer by assisting in the regulation of some hormones, such as estrogen and insulin. Estrogen might encourage cells in the breast to divide more than they should, which causes cancer. Insulin levels could also affect how cells multiply. Regular physical activity can help to prevent cancer by reducing estrogen and insulin levels. Physical activity could prevent lifetime risk of breast cancer by up to 25%.
Physical activity may help to prevent bowel cancer by moving food through our bodies more efficiently. This improvement in food transit reduces the amount of time that harmful substances might sit in the bowel. And this can contribute to the prevention of bowel cancer. Regular activity also helps to control inflammation in the gut. Inflammation is a normal response to damage from the body. However, it can also cause cells to multiply uncontrollably when it is long term. This can lead to cancer. Reducing inflammation through exercise can, therefore, help to prevent disease.
Exercise also helps you to control your weight. Obesity has been linked to a higher risk for several types of cancer. So, losing weight or avoiding gaining weight can be helpful for cancer prevention. However, one study from the American Cancer Society and the National Cancer Institute has shown that exercise is linked with lower cancer risk, regardless of body size. So, although weight maintenance is one way that cancer might be prevented, anyone could reduce their risk of cancer through exercise, even if they don't maintain a healthy weight.

Cancer rates have been shown to be lower for many different cancers in people who have higher levels of activity.
People with higher levels of physical activity have lower rates of cancers of the esophagus, lung, kidney, colon, head and neck, rectum, bladder, and breast, as well as of two cancers of the blood, myeloma, and myeloid leukemia. The rates of these cancers are 7% to 38% lower in the most active people compared to the least physically active people.
It's difficult for studies to definitively prove that physical activity prevents cancer or reduces the risk of cancer returning. However, they can show that people who exercise more could be at less risk of cancer. Being physically active doesn't mean you can never have cancer. Yet, it could lower your risk of developing certain types of cancer by helping you to stay healthy.
Whether you have cancer, are in remission or would like to try and prevent disease, regular physical activity could help you to stay healthy and happy. It offers a range of benefits, and there is unlikely to be anything to lose if you start moving more. Just make sure you have fun when doing it!
---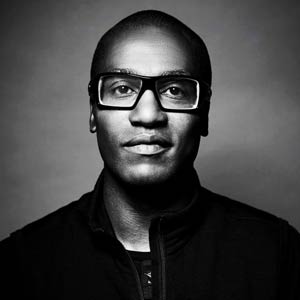 Darryl Edwards is a movement coach, physical activity researcher and thought leader in the area of creativity and innovation in fitness and health.
He is a TEDx speaker "Why Working Out Isn't Working Out", and the best-selling author of Animal Moves. He's also featured in the documentaries How to Eat to Live Forever, Doctor In The House, Love Paleo and The Human Longevity Project.
He blogs at PrimalPlay.com and resides in London, England.
---
Please Note: This post contains affiliate links. If you make a purchase using these links, there's no additional charge to you. However, I will receive a small commission from the company. This helps to cover the basic costs of this website and allows me to continue providing you with free content. Thanks so much for your support!