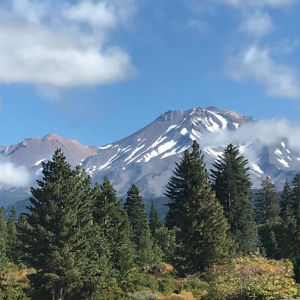 Did you know that a person's brain is at its optimal time to learn and be most creative in the first part of the morning when they have just woken up? Unfortunately, statistics also show that the majority of people start their morning off checking their phone, which immediately inhibits the mind's ability to be used at max capacity.
I have also read and heard how some of the most successful people in the world start their mornings in undistracted and uninterrupted personal development.
So, after hearing all of this, I knew that it was time to make a shift, and about a year ago, I implemented my "Morning Power Hour."
Now, I recognize that not everyone has an hour to devote to their morning routine…and that is totally fine! However, I do challenge you to take 15 minutes, at the very least, to work on YOU when you first wake up.
Don't touch your phone.
Don't look at your computer.
Instead…
Read a book.
Listen to podcast.
Do some journaling.
Or sit quietly in a time of prayer.
But just remember, do the best you can with what you have because it is also important to give yourself grace. Some seasons of life are more challenging and some seasons are easier, particularly when committing to a morning routine. So, do what you can with what you have!
To help, here's a glimpse into my morning routine.
Wake up call at 5:44am…every morning! 

I listen to a podcast of a sermon from Stirring Church.
Detox Time: Coffee Enema, which is the most effective way to detox the liver, support your hormones, and get glowing skin.

Then, I go to my closet, get on my knees and spend time in prayer. I set a timer because it is a struggle for me to stay in quiet, uninterrupted prayer. I started months ago with just 5 minutes and am now at 10 minutes. I can't wait to be at 30 minutes!

I head downstairs to enjoy a glass of fresh lemon water.

Next, I read through 3 chapters of the Bible. Right now, I am reading 1 Corinthians. Then, I read a section from a devotional, which currently is Ann Voskamp's, One Thousand Gifts.
By now, it is usually around 7am, and I am about to wake up the kids. However, I first prepare our daily supplements.

Then, the kids are awake and Josh is home from the gym. So, breakfast is served. This typically involves organic, pasture raised eggs cooked in ghee or butter, topped with micro greens and nutritional yeast and either served with some avocado, fermented sourdough or organic bacon.



What are some of the ways that you start your morning on the right foot? I would love to hear your ideas, so please share in the comments!
---
Please Note: This post contains affiliate links. If you make a purchase using these links, there's no additional charge to you, and I will receive a small commission from the company. This helps to cover the basic costs of this website and allows me to continue providing you with free content. Thanks so much for your support!