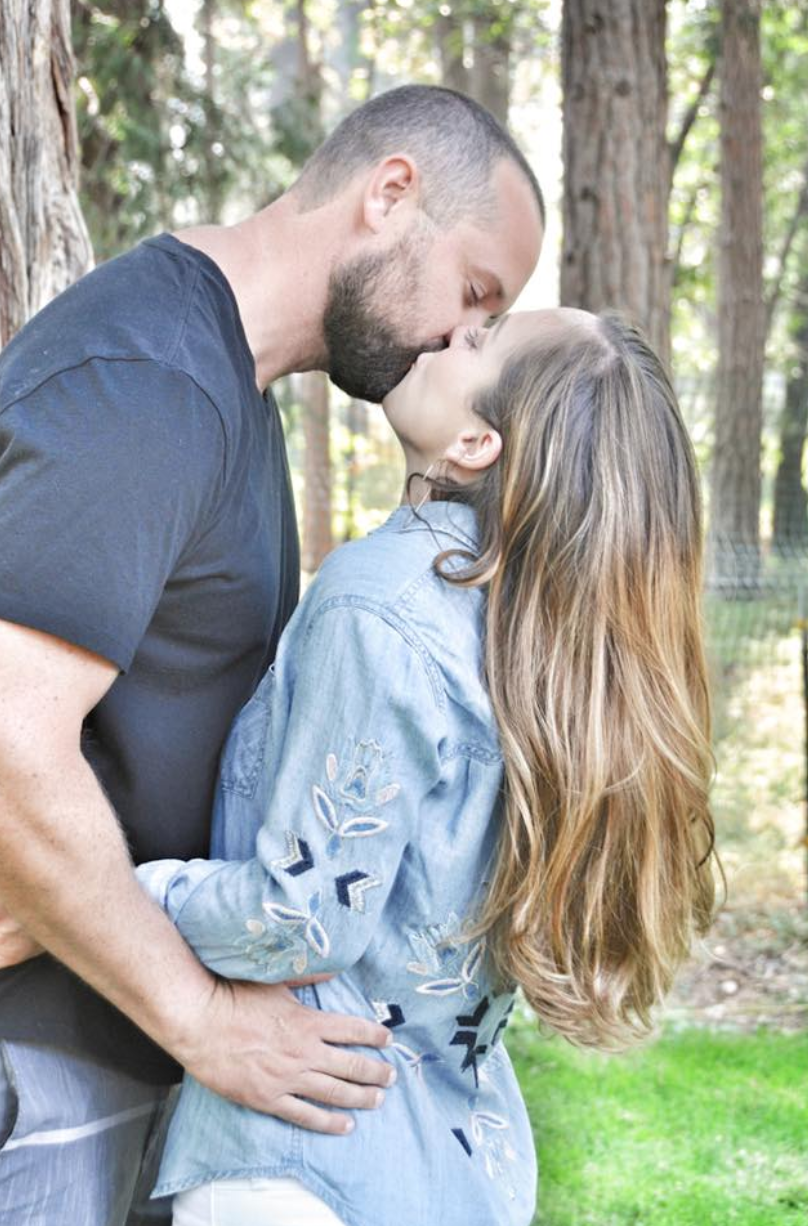 At this very moment, I'm sitting on the couch, and Josh, my husband, is fully consumed by some violent war movie. He's currently wearing his long johns with one hand on the remote control and the other hand holding onto his business…like it's going to run away.
Seriously, Guys…why IN THE WORLD do you ALWAYS HAVE TO HOLD IT?!?! I mean, as far as I know, it can't detach itself or run away.
Anyways…sorry for the super illustrative picture, but today's post is one of real life and not some perfectly filtered Instagram life.
This man lying right here beside me is THE BEST THING that's EVER happened to me. He makes me better, he looks at me with adoration, he loves me so well and he's truly the most selfless person out of the two of us.
But, he's not perfect and there's plenty of days he annoys me, upsets me and messes up. And as an honest disclaimer, it would require an entire post in itself to share about my shortcomings, but that isn't the point here today.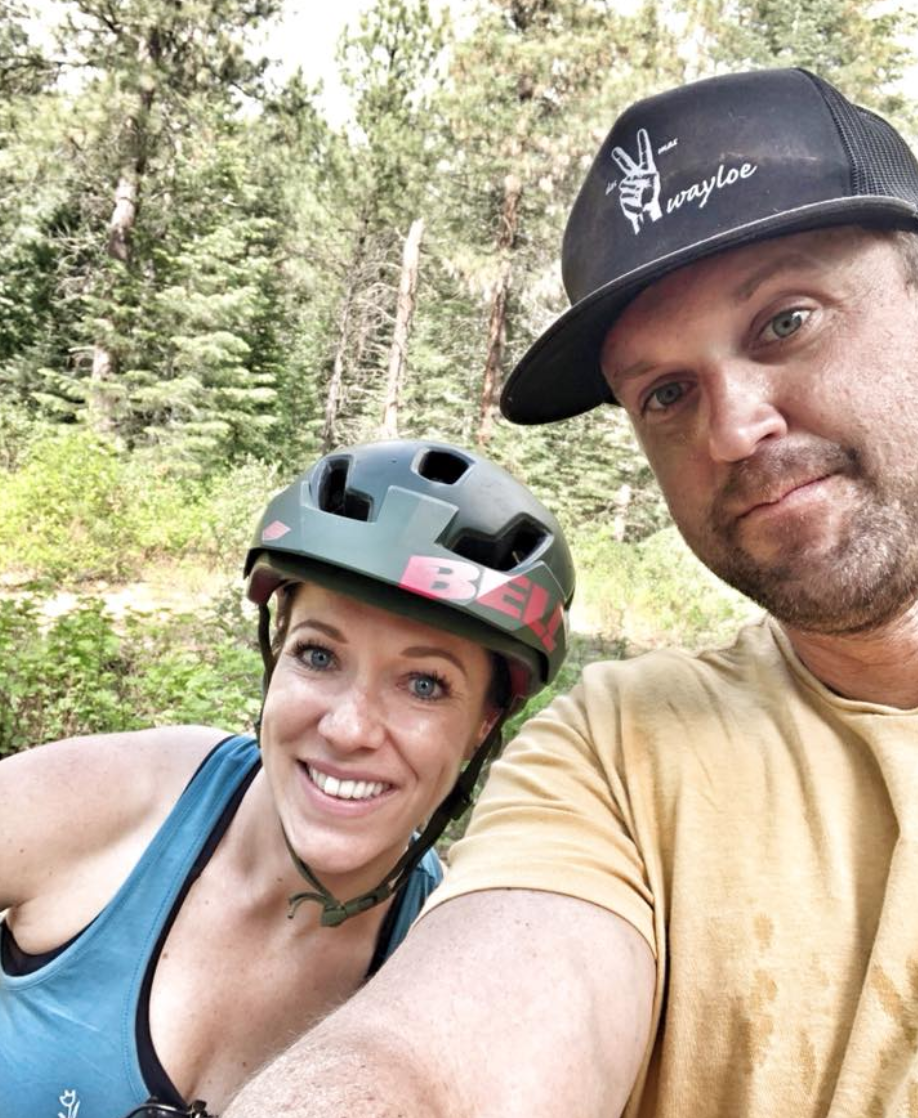 What I want you to really know is that our marriage isn't always chocolate, flowers or romantic walks on the beach! 
We're halfway through our 15th year of marriage, and one thing that I've learned is that marriage is the ultimate act of servanthood! It requires daily selflessness and being intentional about serving your spouse's needs. And you guys…it's not easy, and we work at this daily! Some days we crush marriage and other days are more challenging.
However, the one thing that brings us right back to a sweet and intimate connection is when one of us recognizes the other's needs. For Josh, it's sex and quality time. For me, it's quality time and feeling pursued. And all it takes to pull us back together is for us to serve the other, based on our needs, and honestly…just becoming selfless and willing to serve each other, even when it's tough.
So, what's the one thing that I can do to show up and selflessly serve Josh?
I have sex with him. In fact, there's nothing more intimate or more sacred than enjoying this close connection with my husband…God intended it to be a beautiful gift.
But let me ask…does it catch you off guard to hear that God actually created sex for us to enjoy? If it does, then please hear me loud and clear…
God wants sex back!
In fact, He created it because He wanted to bless us, and He created it to be a sacred part of marriage because He cares so deeply that we aren't hurt or damaged from giving something so beautiful and sacred to just anyone. There's also an entire book of the Bible, Song of Solomon, that's basically a beautiful sex scene, and even the first instruction from God to Adam and Eve was to "be fruitful and multiply and fill the earth." I mean, that's a whole lotta sex!
I know that the church is quiet about sex and culture is extremely loud about it. It's such a shame! Statistics have shown that for every 100 hours of sex exposure through media, today's generation will spend one second learning about sex in the way God intended. So, let's take sex back from culture and let others see what a beautiful and sacred gift it really is.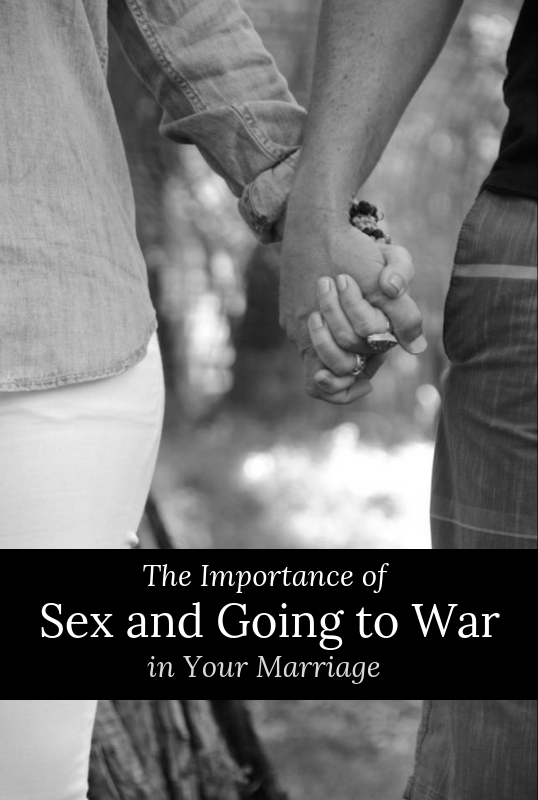 Let's go to war!
Think about it…what if you thought of sex with your spouse as going to war for your marriage? We go to war to protect something that's precious to us, something we believe in so much that we're willing to lay down our life for that cause…so why not marriage?
Is your marriage precious?
Is your spouse someone you'd be willing to lay down your life for to protect?
I know that the church talks a lot about the negative sides of sex…porn, infidelity, sex outside of marriage, sex addiction, etc. However, I believe that if you looked at sex as warfare for your marriage, then those things wouldn't be as much of a concern or temptation.
God gave us a sex drive and gave us this most beautiful, precious and intimate part of marriage because He wants us to have sex with our spouse. So, in honor of our marriages, let's go to war with our spouse today.
Other than sex, what's another way you can go to war for your marriage each day? Share in the comments below!