It isn't new science that the majority of all cancer diagnoses are due to environmental toxins and exposures. I even remember learning when my son, Kicker, was diagnosed with Leukemia, that Benzene, a common household toxin, was directly linked to Leukemia!
WHAT? Benzene is found in plastics, dyes, detergents and pesticides?!
In fact, did you know that the average home contains between 500-1000 toxic chemicals? Many of which you can't see or smell but have a negative impact on your health. Studies even show that common household toxins can wreak havoc on your immune system, nervous system and reproductive system.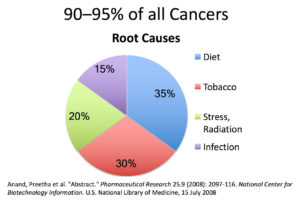 Here's the 10 most common household toxins and where they are lurking in your home:
Perchlorate – found in drinking water, soil and some produce
Oxybenzone – found in skin moisturizers, Chapstick and sunscreens
Fluoride – found in tap water and toothpaste
Decabromodiphenyl Ether (DECA) – found in furniture, carpet and electronics
Phthalates found in toys, vinyl flooring, shower curtains and detergents
Butylated Hydroxyanisole(BHA) – found in gum, snack foods and body lotions
Perfluorooctanoic Acid(PFOA) – found in non-stick cookware and tap water
Asbestos – found in toys, insulation, drywall, and fake fireplaces
Bisphenol A (BPA) – found in water bottles, plastic wrap and food packaging
Parabens – found in makeup, haircare, lotions and shaving creams
Pretty shocking, right?! I was blown away when I realized the amount of toxins found in our home too!
But let's be honest…
Your spouse would likely have a royal fit if you told them you had to replace the carpet, furniture, cookware and all of the kid's toys! So, let's take it easy and, as I frequently say…"Do the best you can with what you have."
Here are 7 easy-to-implement and effective ways to detox your home that will also help you get one step closer to living the healthiest life possible!
1. Open the windows in your home daily for a minimum of 30 minutes.
Indoor air quality is typically 2-5x more polluted than outdoor air.

Bring in the cleansing fresh air removes pollutants that off gas from furniture, paint, carpets, etc..

It helps to reduce condensation that can lead to mold.

In the warmer months and when able to avoid using the air conditioner or heater, open the windows to enjoy the fresh breeze and to expose yourself to less harmful emissions.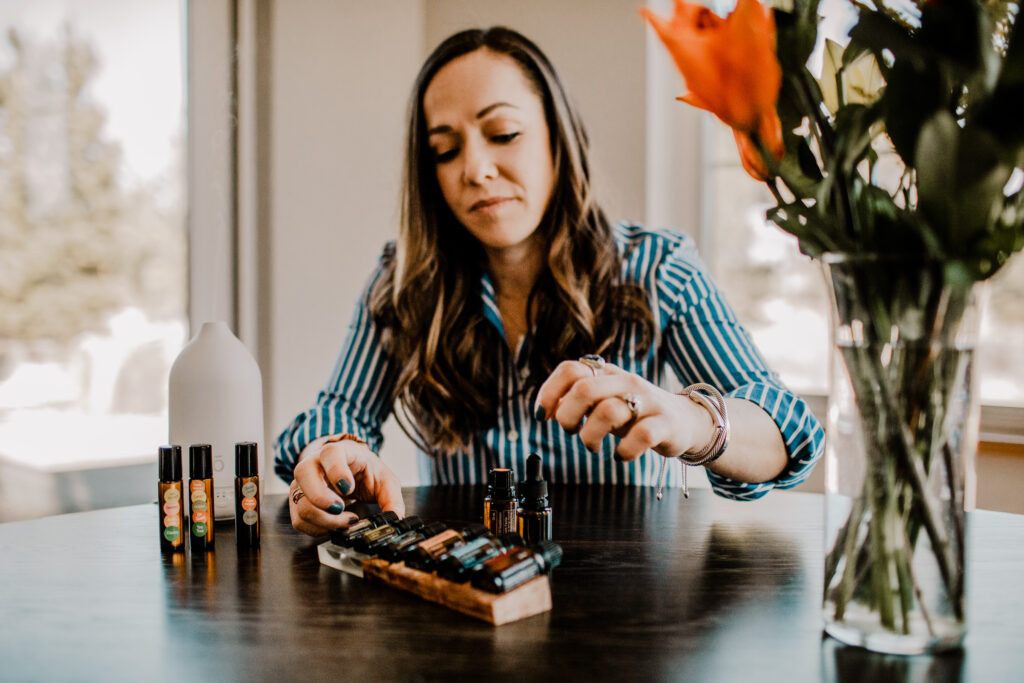 2. Replace synthetic air fresheners and fragrant candles with certified pure, therapeutic grade essential oils. Synthetic fragrance is very toxic!
Over 95% of the chemicals used in synthetic fragrances are derived from petroleum, and the chemicals found in petroleum are linked to cancer. Additionally, when the chemicals are inhaled or come in direct contact with the skin, they can damage the endocrine system, as well as, the liver and kidneys.
Therefore, replacing synthetic air fresheners and candles with essential oil diffusers is a great inexpensive way to not only purify the air but to also support your health!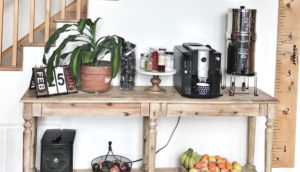 3. Place organic, live plants in living areas.
Looking at the basic law of science, a huge benefit to having live plants in the home is that they absorb carbon dioxide and release oxygen. This is incredibly purifying.
For example, the Mother-in-Law's Tongue, aka. the Snake Plant, absorbs toxic gasses, such as sulfur dioxide and carbon monoxide, and if a cactus plant is placed in front of the computer or near a wireless router, it will absorb a large amount of the radiation being transmitted!
4. Replace all toxic cleaning products with white vinegar, baking soda and essential oils.
Did you know that only 7% of cleaning products adequately disclose their contents? In fact, according to Environmental Working Group, 53% of cleaning products contain carcinogens such as, formaldehyde and chloroform. However, using baking soda, vinegar and essential oils will clean every surface in the home without the toxicity.
5. Remove all the body products that score below a 3 on Skin Deep by EWG.
Similar to cleaning products, many of the ingredients used in body products that contain harmful chemicals and synthetic fragrances are not disclosed on the labels. So, these toxins and hormone disrupting agents, which can lead to cancer, are applied directly on to the skin and are immediately absorbed into the blood stream.
Therefore, use all-natural body products! Here's my favorite all-natural body products.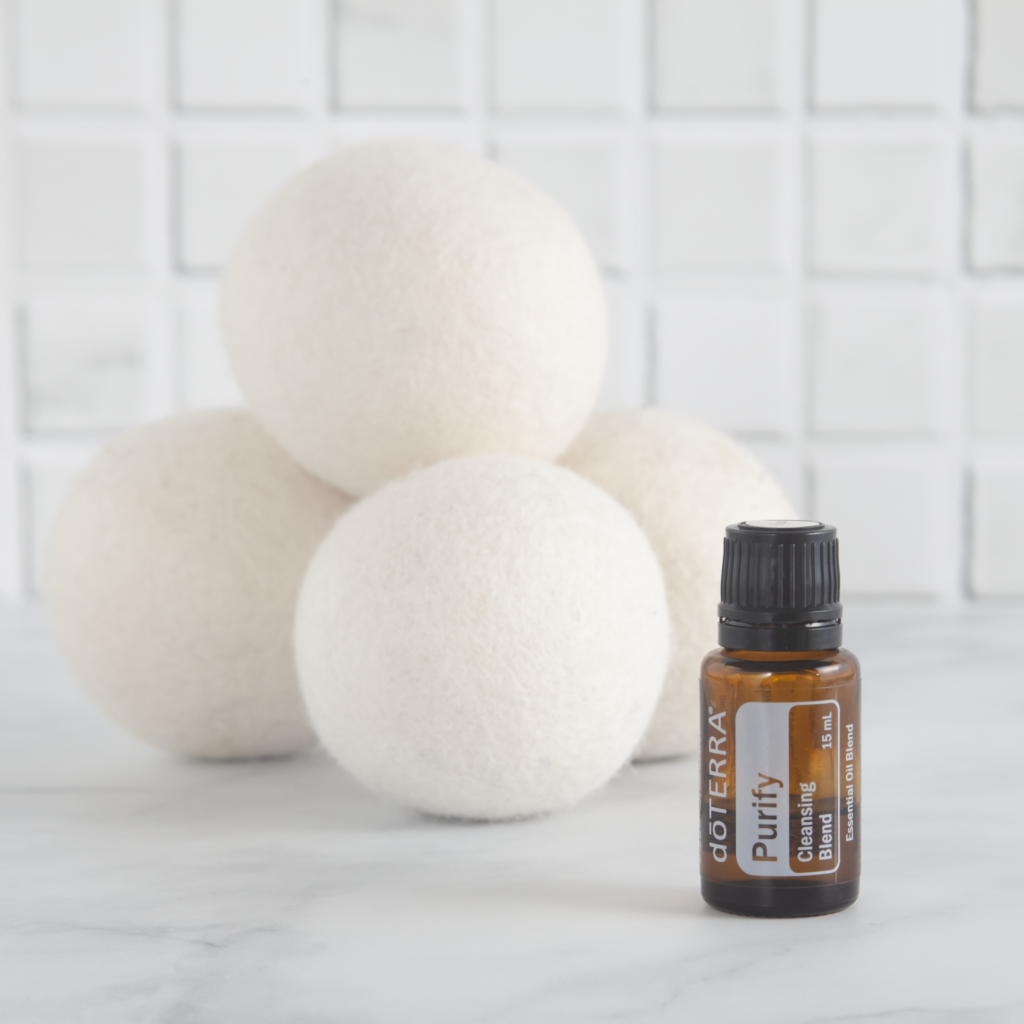 6. Replace all dryer sheets for wool dryer balls and essential oils.
Dryer sheets are caked with toxic chemicals to create synthetic fragrances, and these adhere to clothing which are directly absorbed into the skin when worn. Therefore, use wool dryer balls! It is not only a more effective and safer way to dry clothes, but by adding a few drops of your favorite pure essential oil, you will still be able to enjoy an aroma that is non-toxic!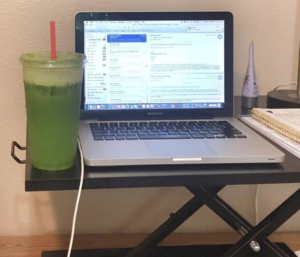 7. Unplug the Wi-Fi when not in use.
As you may know, Wi-Fi routers are a very significant source of EMF radiation exposure in the home and office. Therefore, when it is left on 24 hours a day, we receive a nonstop and significant accumulative exposure to this unhealthy radiation.
Therefore, minimize exposure by unplugging the router when not in use, especially at night. Also, turn smartphones and all mobile devices to airplane mode. When this is done, many people even notice they experience a more restful night's sleep!
I hope this helps, but I would also love to know what are your favorite non-toxic cleaning products? Please share in the comments below…it will help all of us to know the best products to be using. Thanks!