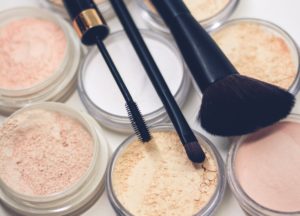 Most people don't associate their beauty products with their health. In fact, most people figure that as long as they're not eating toxins, then it is safe to use it on their skin. However, that is the farthest thing from the truth!
So, how does your beauty routine really affect your health?
Well, the skin is not only one of the detoxification organs, but it's also the 2nd largest organ in the body. Most of the time, the skin is actually the first to show the signs of degeneration or imbalances, and it is the last to heal. It weighs almost twice as much as the brain, and it receives one-third of the circulation of the blood. Some of its functions include:
works as a protective shield to the body structure

helps to regulate body temperature

works as a respiratory organ

performs absorption activities by assimilating oxygen and other nutrients

aids in elimination of toxic wastes from the body
When a person applies products to their skin, the product is quickly absorbed into the blood stream. In fact, it's possible for those toxins to be absorbed even faster than if a person were to eat them. This is why it is just as important to use clean body products as it is to eat clean foods.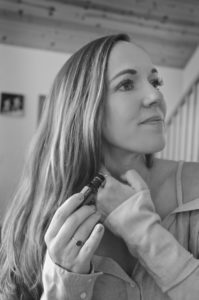 Deodorant
In all honesty, the most difficult body product for me to replace with an all natural, clean product was deodorant. I tried so many different 'all natural' deodorants and none of them worked! And for a while, my pride was stronger than my desire to not continue applying toxic, cancer causing chemicals directly onto the lymphatic system near my breasts.
Then one day in my research, I read this study and realized that women with breast cancer have higher levels of aluminum in their Nipple Aspirate Fluid (NAF), which is a fluid present in the breast duct tree.
Can we say…done and done!
I immediately threw my Dove away and began using Primally Pure Deodorant. Seriously…it works. AND it's 100% clean!
One thing I like to remind myself of is that it's important to sweat, and it's a very necessary part of detoxification. So, when a deodorant keeps a person from sweating, not only is it very likely that toxins are in the deodorant, but it is also inhibiting the detoxification process.
Primally Pure's deodorant doesn't keep you from sweating, but it does keep you from smelling! And let's be honest, that's the real concern, right?!!
Once I made the successful switch with my pit paste, I began sorting through the rest of my bathroom cabinets. So, let me share a few of my other favorite beauty products!
Here's a list of my top 5 super clean, organic products that I use everyday!
Now, let's take a little deeper look into understanding which ingredients need to be completely removed from your cabinets!
Here's the Top 11 Ingredients to Avoid:

Parabens – these are carcinogens and mimic estrogen! They are in lotion, shampoo, conditioner, makeup, etc.

Formaldehyde – the following ingredients contain formaldehyde, may release formaldehyde or may break down into formaldehyde:

 2-bromo-2-nitropropane-1,3-diol

Diazolidinyl urea

DMDM hydantoin

Imidazolidinyl urea

Quaternium 15

1,4-dioxane – this is produced during manufacturing, and the FDA does not require it to be listed as an ingredient on product labels. However, organic products do not contain 1,4-dioxane.

Phthalates – this is not usually listed on the label but is in fragrance and other toxic ingredients in products. However, a lot of companies are beginning to list "phthalate free" on their products. So when in doubt, always make sure the product states, "phthalate free."

Diethanolamine (DEA), Triethanolamine (TEA), Monoethanolamine (MEA)

Diazolidinyl Urea, Imidazolidinyl Urea

Sodium Lauryl/Laureth Sulfate and Ammonium Laureth Sulphate

Propylene Glycol and PEG's

PVP/VA Copolymer

Nano-Particles

Fragrance – it can contain harmful chemicals and ingredients. Therefore, unless the fragrance comes from the aroma of a therapeutic grade essential oil, it is always best to avoid products with any fragrance.
One More Thought…
After spending so much time and effort in cleaning up your diet, don't let your efforts be in vain! Try to do the best you can to ensure that you're honoring your body and maintaining real health.
Also, if there is any uncertainty about the integrity of any body products, I recommend using the Environmental Working Group database. This will allow you to see the toxicity ratings of the product.
And just remember…ALWAYS read the label!
---
Please Note: This post contains affiliate links. If you make a purchase using these links, there's no additional charge to you, and I will receive a small commission from the company. This helps to cover the basic costs of this website and allows me to continue providing you with free content. Thanks so much for your support!