Coffee enemas have been a part of my morning detoxification routine for the past 5 years. Not only has my energy and mental clarity improved, but my skin is clear and my hormones are balanced.
Because coffee enemas are the most effective way to stimulate glutathione in the body, it's an essential part of detoxing, especially when walking through cancer! Not only have many of my clients and friends seen incredible improvements in their health and a significant reduction in symptoms from cancer treatment, but they have also reported that their liver enzymes came down into the normal range.
I am excited for you to hear from my friend, Gracie Hammer, who shares with us all the details AND instructions on coffee enemas!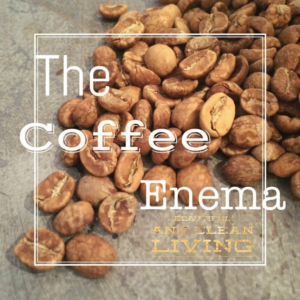 Some may think injecting coffee into their colon as a means of detoxing the body is a ridiculous idea.
However, did you know that this has been a detox therapy since the earliest medical text in existence? In fact, the oldest known medical text, The Egyptian Ebers Papyrus, (1,500 B.C.) mentions it, and millennia before, the "Pharaoh had a "guardian of the anus," a special doctor one of whose purposes was to administer the royal enema." (If interested, here's more of this fascinating history lesson from our ancestors.)
I learned of coffee enemas about 5 years ago. I was struggling with horrible migraines and adrenal fatigue. My youngest had just turned 2 and my body was exhausted. I learned that my headaches were indicative of liver congestion, and my adrenal fatigue was the result of not sleeping well, stress from opening a new coffee roasting business, and flat out not taking care of myself.
My family had been eating well, but the years of stress, being pregnant and breastfeeding was definitely taking its toll on my wellness. My new, soon-to-be, best friend and business partner, Season, explained to me that I should try a few new detox therapies as well as a handful of supplements to support my tired body.
Coffee enemas became my new routine 3-5 times a week and quickly my body started to feel alive, my energy came back and the icing on the cake was that my headaches were becoming less frequent. Can I get an amen? My life was changed!
So, what is all this talk about using coffee to detox your liver?
Let's first talk about detox.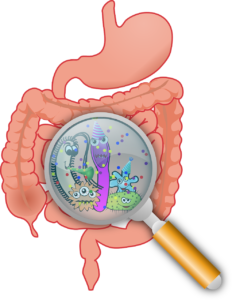 Everyday, we are exposed to environmental toxins, pollutants, preservatives, heavy metals, pesticides and other cancer-causing chemicals. We breathe them in, ingest them or absorb them through the skin through direct contact. These toxins then get stored and trapped in the tissues and cells of our body and can have harmful cancerous, reproductive, metabolic and mental health effects.
Here's some signs of a toxic overload:
constipation

bloating

gas

headaches

fatigue

pain

nausea

belly fat

skin problems

food cravings

low energy

bad breath

mood swings
However, by using detoxing therapies we are able to avoid toxic overload before it becomes a major health problem. Not only will detoxing help to reduce the above symptoms, but it will also boost energy, cleanse your body's filters, aka. "organs," and remove unwanted toxins from the gut wall and bloodstream, which in turn promotes glowing skin, clarity of mind and so much more.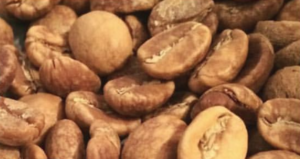 So, let's allow the "Royal Enema" to enter the conversation.
As mentioned, coffee enemas have been used for hundreds of years as a generalized detoxification procedure. They stimulate the liver and gallbladder to release stored toxins, as well as, enhance the liver function. And yes, they are safe when done correctly.
The caffeine in the coffee is also not solely responsible for the benefits of the enema. In fact, studies have shown that the bioavailability of the caffeine absorbed from coffee enemas is 4x less than ingesting coffee orally. So, why coffee?
In the 1920's, German scientists found that a caffeine solution could open the bile ducts and help stimulate the production of bile in the liver. Dr. Max Gerson used this detox clinically as a detoxification regimen for tuberculosis as well as cancer because he found that when caffeine travels up the hemorrhoidal vein to the portal vein, it stimulates the liver to discharge toxins.
Coffee beans are known to naturally contain antioxidants and specific compounds including palmitate, kahweol, theobromine, theophylline and of course caffeine. Not only do all of these compounds positively effect inflammation and improve blood circulation, but the compounds in coffee help to open up the blood vessels. This allows the smooth muscles to relax and have a bowel movement so the body can flush out bacteria, yeast, fungus and heavy metals.
Essentially, coffee enemas can help speed up the detoxification process.
Finally, all coffee is not created equal!
The coffee you should use to do a coffee enema shouldn't be a dark roast of any kind. In fact, "enema coffee" should be roasted extremely light, leaving it almost green or a very pale color and to maintain the high levels of compounds in the beans. 
I had a really difficult time finding a clean and therapeutic source of enema coffee, so my husband and I created our own through my brand, Beautiful and Clean Living. Our "Upside Down Coffee" is perfectly roasted from organically farmed and harvested coffee beans and sourced from small independent farms and co-operatives. In fact, the beans are grown above 6000ft, and each bean is hand picked and sorted by the farmers who grow them. If interested, click here to purchase.
[UPDATE: Upside Down coffee is no longer available. However, you can purchase enema coffee by S.A. Wilson here.]
Below are the directions on how to do them and hope you enjoy your "Royal Enema." Happy detoxing!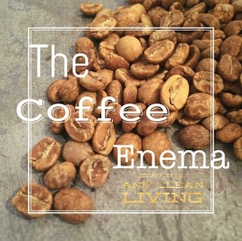 Print
Coffee Enema
Ingredients
Supplies Needed:
Instructions
To prepare one quart (four cups) of coffee, which is used for one enema session:
Place 3 tablespoons of organic coffee grounds (this amount may be reduced to 2 tablespoons if one is not dealing with cancer) in one quart (four cups) of purified or spring water. The coffee should be organic and must be caffeinated. Enema Coffee is roasted very specifically one shouldn't use normally roasted coffee for the therapy. Prepare the coffee in a glass, ceramic or stainless steel pot. Aluminum is not recommended as the aluminum can leach into the coffee.
Bring 2-3 tablespoons of organic coffee to a boil and let boil for 5 minutes; then simmer for 15 minutes. Strain using a fine mesh strainer. Add additional purified or spring water to bring the coffee mixture to one quart (four cups).
The coffee can be made the night before each use. Reheat to body temperature before using.
Place a thick towel and a pillow for your head on the floor near the toilet. Waterproof pads are a good idea, as they will protect your floor in the event of a spill or leakage.
Hang enema bag from a cabinet knob, which allows bag to hang about 18-21 inches from the floor. If using an enema bucket, place bucket on a stool, chair or tub platform so that it is elevated about 18-21 inches above the floor.
Make sure the tubing on your enema bag or bucket is clamped closed before pouring in the coffee. Pour the quart of coffee into the enema bag or bucket.
Lubricate the tip of the colon tube using olive oil or coconut oil.
Lie on your left side or your back and insert the colon tube slowly 2-4 inches into the rectum. If the tube kinks pull out and try again, as kinking will block the flow of the coffee.
Release the clamp, letting about a pint of coffee (two cups, which is half the amount in the bag or bucket) flow slowly in, and re-clamp. If the coffee does not flow there is most likely a kink in the tube. Withdraw the tube, reinsert, and try again.
Turn to your right side. Hold the coffee for 12-15 minutes. At first, it may be difficult to retain the enema. That is okay. Gradually work up to the 12-15 minutes. Holding the enema longer than 15 minutes is counterproductive.
After 15 minutes, expel the liquid in the toilet.
Wait about 5 minutes to ensure that you are finished eliminating and then repeat the enema as directed in steps 6-11 with the remaining coffee.
After each use, clean the enema bag or bucket and tubing with hot water and soap. Rinse with hydrogen peroxide and hang to dry.
Additional Tips:
A coffee concentrate can be made and stored in the refrigerator for 7 days, for your convenience. Bring 1 cup of organic coffee grounds and 1 quart purified or spring water to a boil for 5 minutes. Then simmer for 15 minutes. Strain. Add additional purified or spring water to bring the coffee mixture to four cups. Use one-cup concentrate to three cups purified or spring water for each enema session (each enema session consists of two consecutive enemas).
It is very rare, but some individuals may feel slightly jittery due to the caffeine in the coffee (Although, most often, clients find the enemas relaxing. Absorption of the coffee is very low when doing a coffee enema.). Jitteriness should lessen after the third session. If not, make the coffee weaker.
Store open bag of coffee in an airtight container in a dark cool place.
Coffee Enemas are not recommended for kids under the age of 12 year old
Having difficulty holding the coffee enemas for 12-15 minutes? This may be due to feces being compacted in the descending colon. (They do get easier to hold as you get more use to them) You may try the following:

Start with one cup of warm purified or spring water. Take in water and hold until urge to release is felt. Release completely and then do your two coffee enemas.
Drinking two cups of warm water with fresh lemon juice upon rising, prior to enemas will often initiate a bowel movement.
---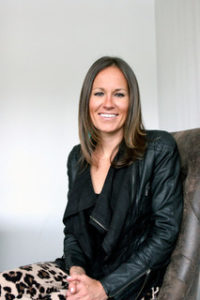 Gracie Hammer is a lover of the beautiful and clean lifestyle. She's spent the past decade learning about nutrition and wellness and knows with her whole being that we are made to live vibrantly in this life.
Gracie is the Founder of Beautiful and Clean Living, Founder of Black Velvet Coffee, a Nutritional Therapy Practitioner, a Platinum Leader with doTERRA Essential Oils, wife to a creative genius and a mom of 3 amazing littles. She's passionate about creating a community of like-minded powerful people who inspire others to take control of their health.
Through Beautiful and Clean Living, she offers nutritional therapy, essential oil education, business mentorship and the resources to empower yourself with the key tools and right information to live a vibrant life.
---
Please Note: This post contains affiliate links. If you make a purchase using these links, there's no additional charge to you, and I will receive a small commission from the company. This helps to cover the basic costs of this website and allows me to continue providing you with free content. Thanks so much for your support!