Does this resonate with you…It's an early weekday morning, and you are running around like a banchee warrior with your head chopped off, half dressed, coffee in hand and forcing your kids to inhale their breakfast while you throw into your kid's lunch box some pre-packaged "food" that has an unpronounceable ingredient list?
Then, do you lovingly smack their cute little rear-ends and promise them that "tomorrow, your lunch will be better and healthier?" And then you immediately fall into the couch with your cold cup of coffee and think, "what the hell just happened? I could really use some ideas for more creative and healthy lunches."
I hear you and have you covered!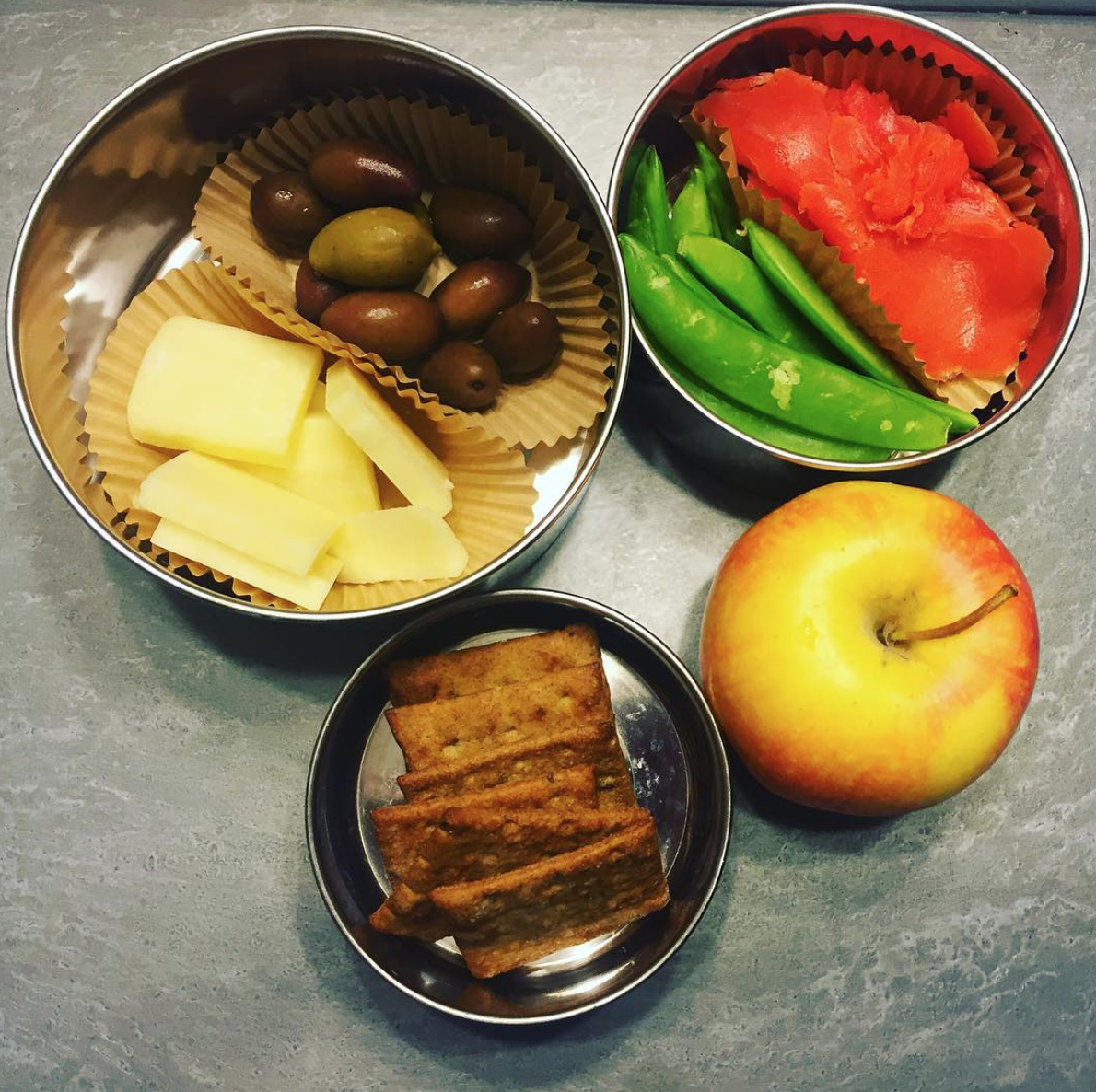 Packing a nutrient dense lunch for our children is so beneficial to their health! If effects their ability to stay healthy during cold and flu season, their capacity to thrive and learn, their future, their success in the classroom, their emotional well-being, and so much more.
Even though I do recognize that it takes a bit more time and a lot more preparation, your families' health and well-being will be worth the required energy. Here's some of our favorite lunches, accessories and time-saving tips: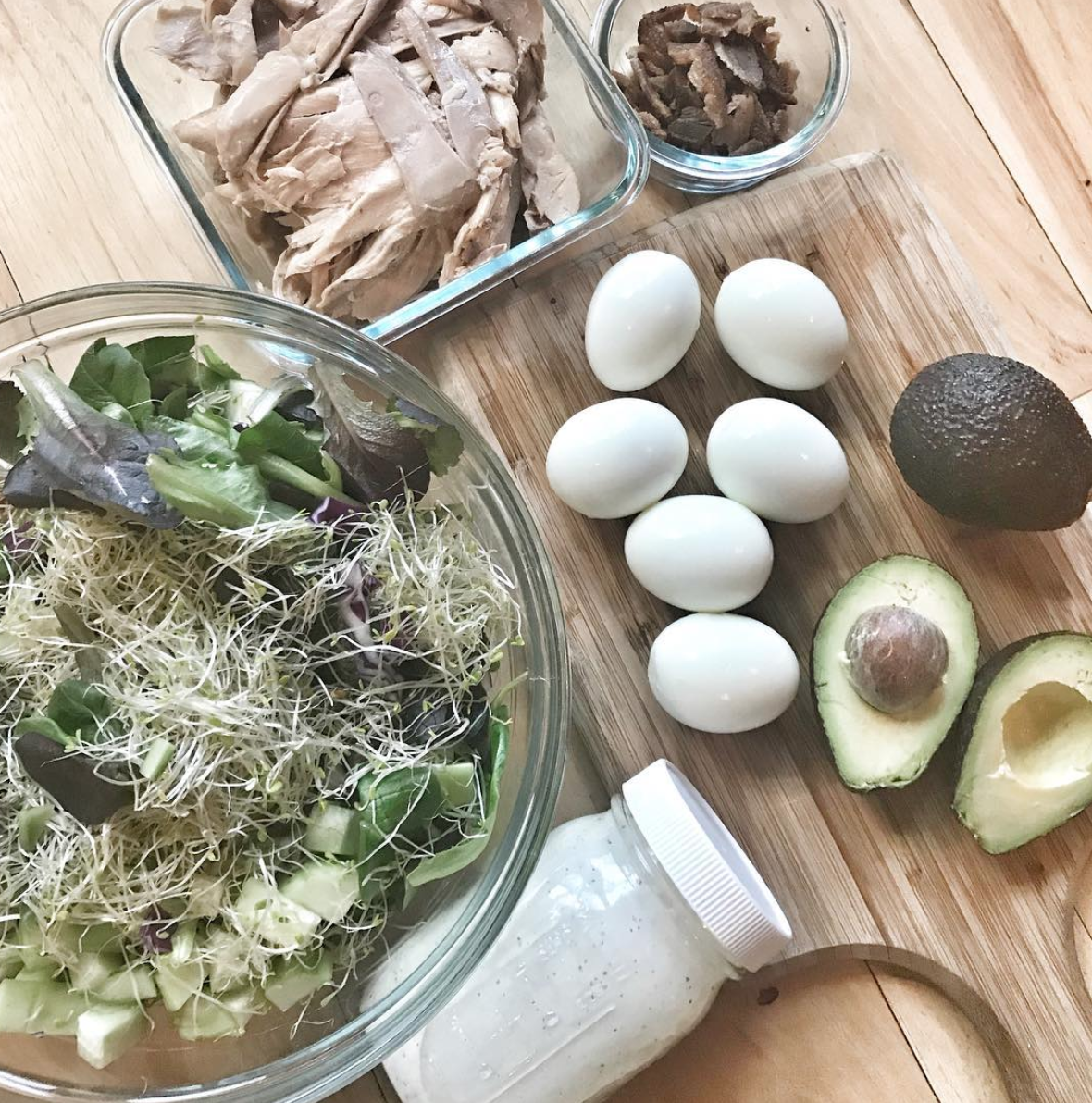 Our 6 Favorite Kid-Friendly Lunches:
Leftovers!!! This is such a great and easy way to nourish your children's body and make it quite simple for you. For example, last night, we made homemade chicken strips, and Selah took them to school today with a side of homemade ranch dressing.
Organic salami and raw cheese served with raw veggies and homemade ranch dressing. Also include a piece of fruit, such as 1/2 of a banana, and trail mix or granola.
Apple nut butter sandwiches served with deviled eggs and sugar snap peas. Simply core an organic apple and slice widthwise. Spread the nut butter of your choice on both sides and sprinkle with homemade granola. Feel free to also add raisins. Then, place the other slice on top and serve as a "sandwich." 
Organic whole milk yogurt (preferably cultured) and berries served with a grain-free muffin and celery with peanut butter: If there is a milk allergy, try this deliciously coconut milk yogurt.  
Grain-free graham crackers with cream cheese, served with organic berries and homemade beef jerky (recipe below). 

Roast beef roll up served with orange slices and guacamole and plantain chips (recipe below). Simply take 2 thinly sliced pieces of organic roast beef and place a piece of raw cheese on top. Add a thinly sliced tomato, a slice of avocado and a piece of lettuce. Then, roll up and keep together with a toothpick. Feel free to also spread a little bit of homemade ranch or mustard on top of the meat or cheese.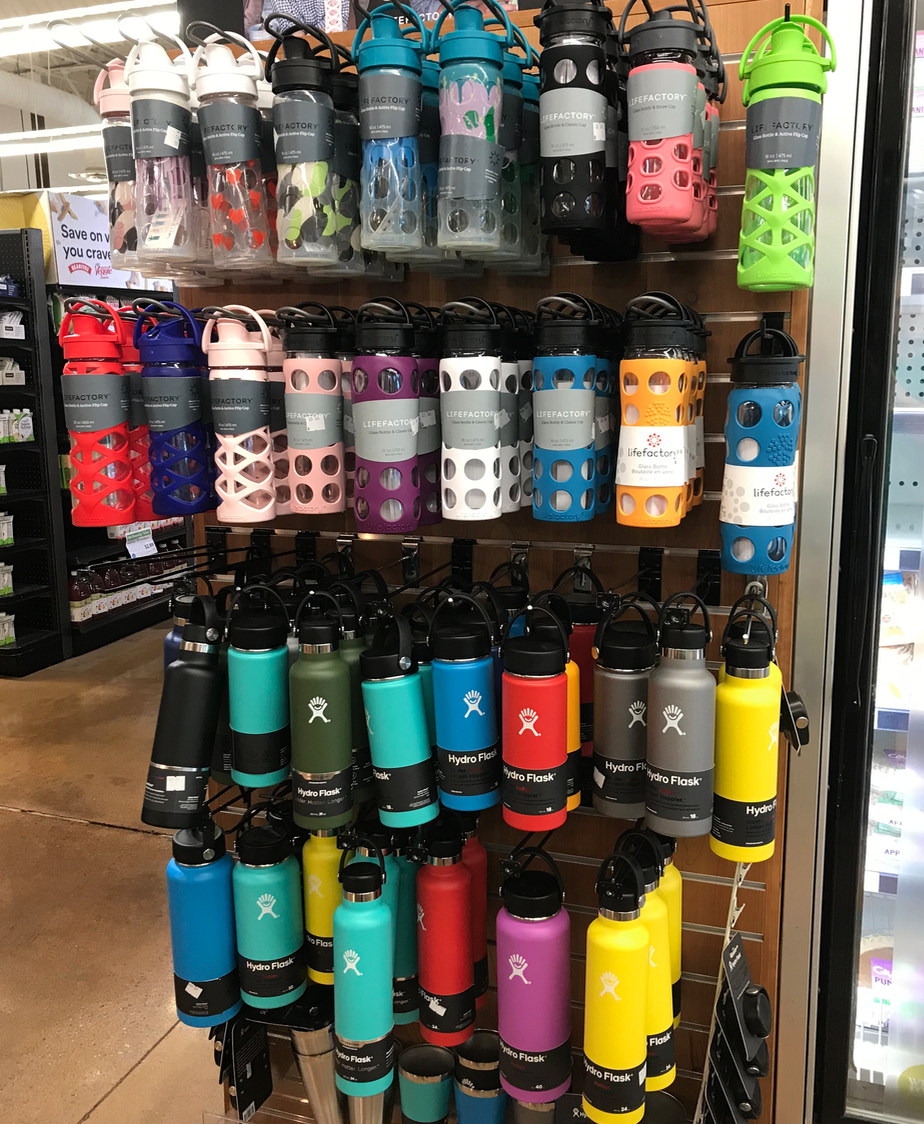 Our Favorite Lunch Accessories & Tools: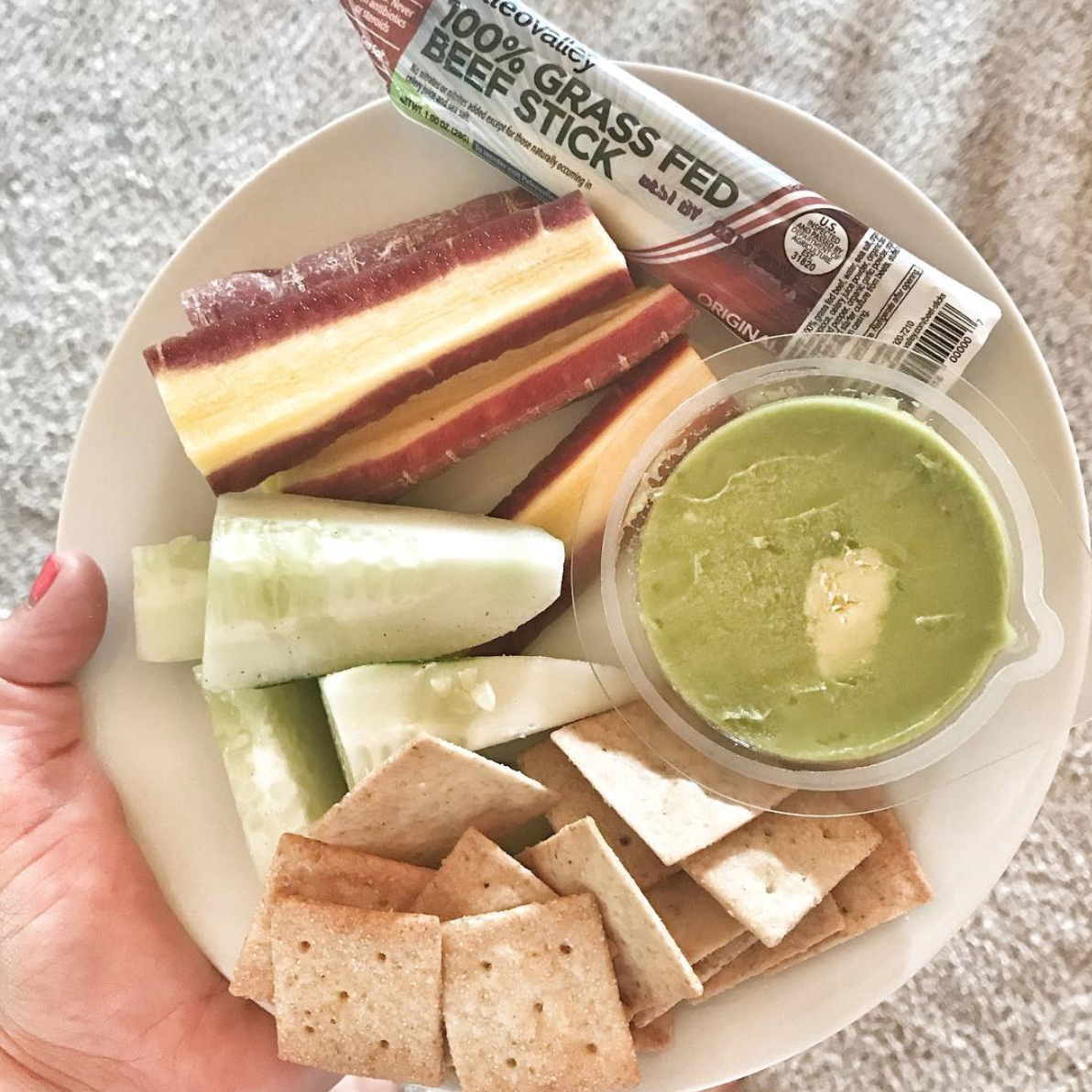 My 11 Tips for Lunch Success:
Bake a whole, organic, chicken or put a grass-fed beef roast in the oven to have meat for lunches for the week.

Hard boiled eggs make a great on-the-go breakfast or snack.

Bake a batch of healthy cookies like these!

Make sour gummy candies for a lunchtime treat. (recipe below)

Prepare hummus, homemade ranch or any other healthy dips to entice the family to eat more veggies.
Make yummy granola for granola bars or to serve with whole milk plain yogurt.

Make sweet potato chips, plantain chips or kale chips. (recipes below)

Slice raw veggies and store in a sealed container in the fridge.

Make fruity ice to add to water bottles as water flavor enhancer.

Make a big batch of beef jerky. (recipe below)

Prepare a big batch of trail mix. This could include: raw nuts of all kinds, unsweetened coconut flakes, organic raisins or currants, or unsweetened dried organic fruit of your choice.
Our 6 Favorite Recipes:
---
Please Note: This post contains affiliate links. If you make a purchase using these links, there's no additional charge to you, and I will receive a small commission from the company. This helps to cover the basic costs of this website and allows me to continue providing you with free content. Thanks so much for your support!